Mel Tucker remorseful about Colorado departure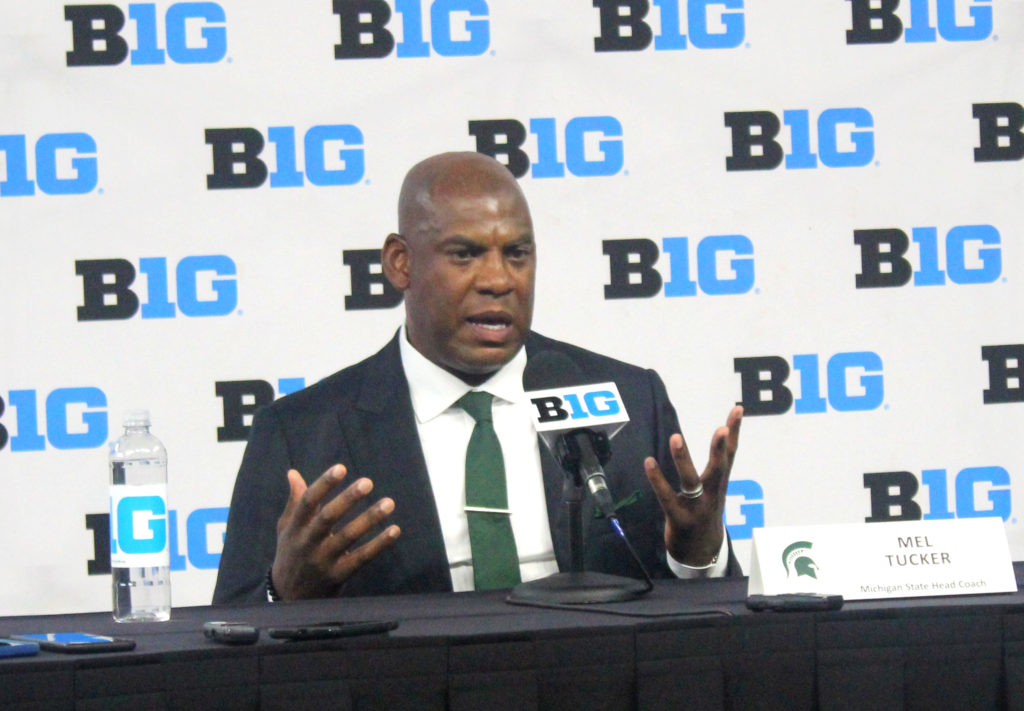 INDIANAPOLIS — He made national headlines last year when he abruptly announced that he was leaving Colorado for Michigan State.
It was a complete shocker to the Buffaloes' fan base, considering most of them embraced Mel Tucker with open arms. They had already bought into the foundation that he was trying to build and viewed him as a loyal individual.
However, the lure of money, his history and familiarity in the Big Ten is what turned out to be the ultimate deciding factor. The 49-year old coach sat at the podium at Big Ten Media Days Friday afternoon and answered questions. Tucker had a sad look in his eyes after he was asked about the move.
"That was the most difficult decision that I ever had to make professionally, but the transition was smooth," Tucker said.
In hindsight, his decision was a no-brainer. After all, Tucker is a Cleveland native, a midwestern guy at heart, who played at Wisconsin and started his coaching career in East Lansing under Nick Saban. His wife Jo-Ellyn is from Chicago and attended Rutgers Law School.
Not to mention Michigan State nearly doubled the salary Tucker was making at Colorado. Overnight he went from making $2.67 million a year with the Buffaloes to $5.5 million with the Spartans. His hefty contract is nearly $1 million more a year than what his predecessor Mark Dantonio made. He's also the fifth-highest paid coach in the league.
Still, that doesn't mean Tucker sold his soul for money like several Colorado fans want to believe. Instead Tucker is proud to be back at a program where he started his journey back in 1997. Although Tucker regrets the way his tenure ended in Boulder, once all the smoke cleared he knew he made the right sacrifice for him and his family.
"We're Big Ten folks and this is home for us," he said. "When I stepped foot off that plane, I knew that I was in the right place and that I made the right choice."
Tucker's first rodeo with Michigan State didn't go too well, besides an upset victory over rival Michigan at the Big House. The Spartans lost four of their final five games in 2020 and Tucker juggled his quarterbacks. Now no one really knows what to expect from Tucker in year two because he has yet to stay with a program for an extended period of time.
Michigan State is projected to finish last in the East Division according to the Big Ten Media. Tucker isn't bothered by the prediction because he knows the games aren't played on paper. In his eyes it's still any given autumn Saturday and that's how the Spartans are going to approach each game.