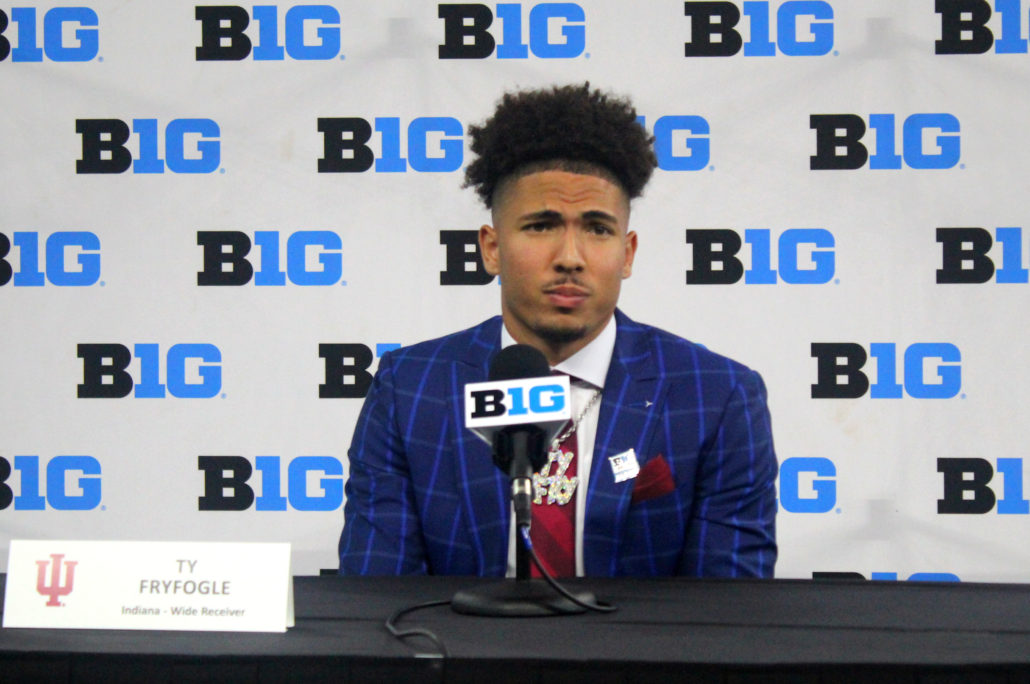 INDIANAPOLIS — Last season Indiana finished in the top-15 of the final AP Poll for the first time since 1967.
It was the Hoosiers' second-straight winning campaign under Coach Tom Allen and now they've caught everyone's attention. The team's recent success hasn't gone unnoticed by other Big Ten foes either, which is why Allen's players are all fired up approaching fall camp, including stud receiver Ty Fryfogle.
He's the reigning Big Ten Receiver of the Year, who passed up on the NFL to reunite back with his squad for another season. Fryfogle believes Indiana has all the right pieces in place to make a serious run at a conference title this fall. The Mississippi native is embracing change.
Because of the Hoosiers' surge in national credibility, the team went from being the hunters to being the hunted. After all, Indiana is loaded, motivated and Allen will arguably be fielding his best team yet.
"We're just trying to build off last season and not look back, so we have to take each week one day at a time," Fryfogle said. "Seeing the opportunity that we can have this year with all the guys coming back and the coaching staff, we have the potential to be special."
With Indiana having a bullseye on its' back, the former three-star prospect been working on all aspects of his game, including route-running, blocking and gaining separation from defensive backs. The six-foot-two, 205-pound Fryfogle just wants to be able to run every route in the playbook.
"I've been studying each team on our schedule in the film room, learning the different defenses and trying to figure out what they do," he said.
Fryfogle is confident with his skill set and believes he can play every wide receiver position, from the slot to the edge. Most importantly Fryfogle is taking more pride in his leadership qualities, considering he's the old head in the wide receiver room now.
He's excited about the addition of wideout transfers D.J. Matthews and Camron Buckley to the unit. Fryfogle believes both players will make an immediate impact with the offense. Having All-Big Ten quarterback Michael Penix Jr. back fully healthy will also do wonders. Not to mention tight end Peyton Hendershot is a matchup nightmare out in space.
"I feel like our passing game is going to be really dangerous this year," Fryfogle said.
Fryfogle knows Allen is one of the best gameday motivators and loves the fiery attitude he brings everyday to practice. The veteran is expecting to be the Hoosiers' go-to receiver again, so his numbers should flourish. That's a scary thought, considering he caught seven touchdowns through the Hoosiers' first five games last season.
He also averaged 90.1 receiving yards per game, and tied for third in the Big Ten in touchdown receptions. His 200-yard receiving performances against Michigan State and Ohio State were unforgettable and Fryfogle understands that all of his success is a positive reflection on Indiana.
As of now, all of his focus is shifting towards the season opener on the road at Iowa and that's where Fryfogle plans on picking up where he left off.