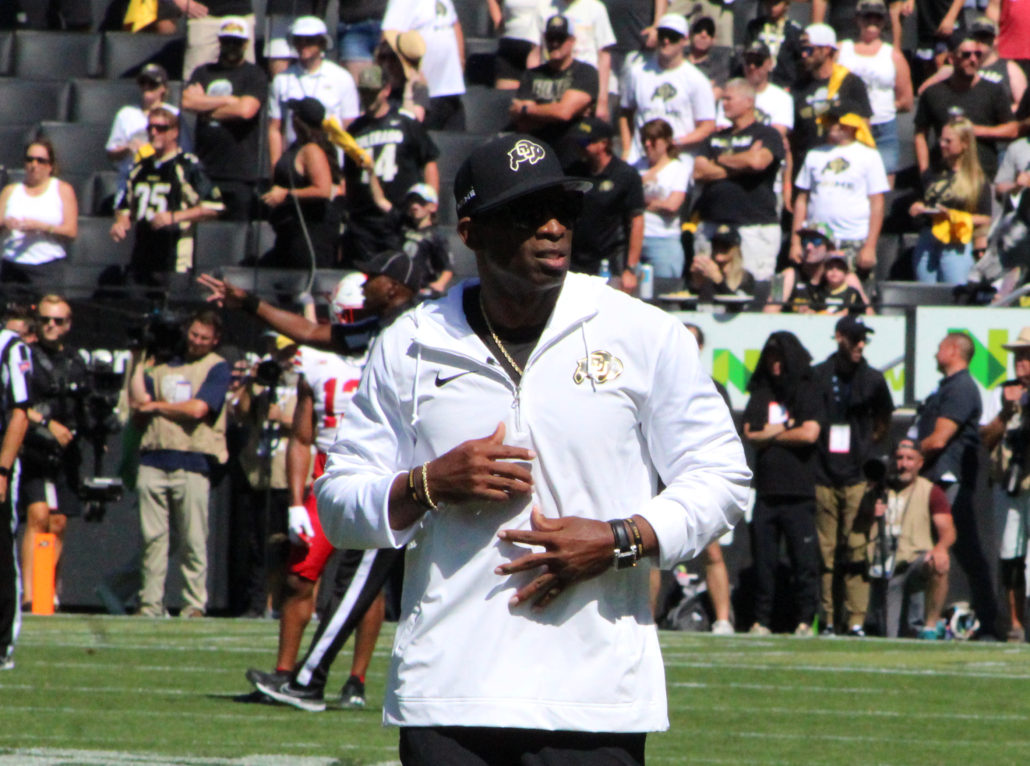 BOULDER, Colo. — This Saturday in primetime the Buffaloes and the Rams will clash for the 92nd time.
However, this time around all eyes will be on the rivalry, and for several reasons. ESPN's First Take will be live from Boulder Friday morning, and Colorado will host College Gameday at Folsom Field for the first time since 1996. It's no mystery that the hype surrounding this matchup is because of Coach Prime.
After all, the Prime Effect has completely taken over College football. The Buffaloes are ranked No. 18 in this week's AP Poll, which is their highest mark since 2016. Not to mention for the first time in the history of the rivalry, both teams will have black head coaches on the sidelines.
Jay Norvell is in his second year at Colorado State, and happens to be the program's first Black head coach. He led Nevada to a 8-4 regular season record in 2021. Coach Prime recognizes the history that he and Norvell will make Saturday, and is embracing the buildup.
"Unfortunately one of the brothers has to lose when you face another black head coach, and you want us to win," Coach Prime said. "Besides that it's just tremendous getting this opportunity and allowing the nation to see that we are more than capable of doing a sufficient and great job."
Coach Prime is currently the only Black head coach in the Pac-12. The conference had five Black head coaches in 2021, but all of them were fired. It's obvious Coach Prime wants to change the narrative when it comes to the success of Black coaches.
Colorado delivered high television ratings for FOX over the past two weeks, now ESPN is getting in on the Coach Prime action. There's been some war of words from both coaches over the past couple of days. Regardless, a little hate is what fuels the fire for the rivalry. Coach Prime doesn't know Norvell personally, but admires what he's accomplishing.
"I hear he (Norvell) is a good man, I know he's a great coach, he has those guys playing hard," he said.
Colorado has won the last five meetings in this series. Denver has hosted the Rocky Mountain Showdown for the past 10 meetings. This will be the first time since 2009 that the rivalry will be played at Folsom Field. Coach Prime has an opportunity of capturing his first trophy at Colorado (2-0), with the Centennial Cup on the line.
Norvell spoke on for the Rocky Mountain Showdown during his weekly press conference. He feels it's going to be exciting for all parties involved to have two Black head coaches squaring off. Coach Prime feels the same way, and knows great minds think alike.
"I'm happy he pointed that out, and I have the utmost respect for him, truly."