Khalid Duke eager to prove his credibility against the almighty SEC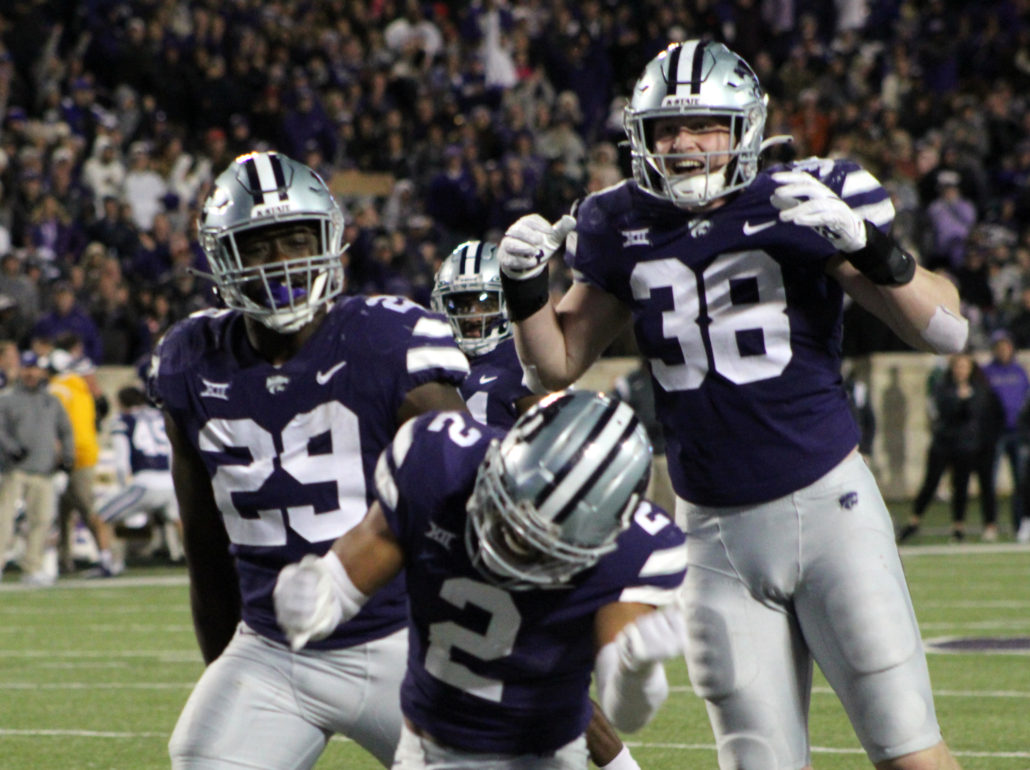 MANHATTAN, Kan. — The reigning Big 12 Champs have cruised through their first two games, but now face a measuring stick matchup with the almighty SEC.
Kansas State's defense is looking elite after shutting out Southeast Missouri State, and limiting Troy to 13 points. Senior edge rusher Khalid Duke feels the unit has made strides, and the best is yet to come. He's dominating off the edge this season, after playing linebacker in 2022.
The Atlanta native also had his knee brace removed. Duke has generated five tackles, and a jaw-dropping three sacks through two games. He takes pride in setting the tone up front, and anchoring the defensive line. Duke is off to a great start in replacing Felix Anudike-Uzomah, who was a first round NFL Draft pick back in April.
Having a non-stop motor, flexibility and tenacity are the basic requirements of an elite defensive end, and Duke believes he fits the bill.
"Going into conference play I got my knee brace off, I felt my knee was still strong, so that kind of boosted my confidence, and helped me play faster," Duke said. "
The former three-star prospect feels the edge rushers are a close-knit group and vastly-improved from last year. Duke along with Brendan Mott, Nate Matlack and Cody Stufflebean are holding their own in the trenches. Kansas State currently leads the nation in rushing defense, allowing a mere 38 yards per game on the ground. The Wildcats are tied ninth nationally in sacks, and that makes Duke proud of the unit.
"I think we've been doing real well, but as you go up against better offensive lines, and better offensive schemes, we'll see how we do," he said.
Missouri is undefeated on the season, and is definitely an upgrade in competition. Duke knows all about the rivalry and the history of the series. It has everyone's full attention. The Wildcats are ranked 15th in this week's AP Poll, and the Tigers would love to pull of the upset. Duke is keeping the defense focused on the task at hand though.
Missouri has a talented running back in Cody Shrader, who eclipsed the century mark in rushing against Southeast Missouri State. Duke wants the defensive line to make a statement. That means the unit will need to have a consistent push, clog up the running lanes, and bat down passes.
Kansas State's pass rush needs to be on point, and Duke is taking sole responsibility in preparing his teammates for that challenge. The Wildcats won smashed the Tigers in Manhattan, but this will be their first road trip of the season. Duke understands the team could potentially be walking into a snake pit, so they have to be ready.
"Definitely want to see where we measure because it's better competition."