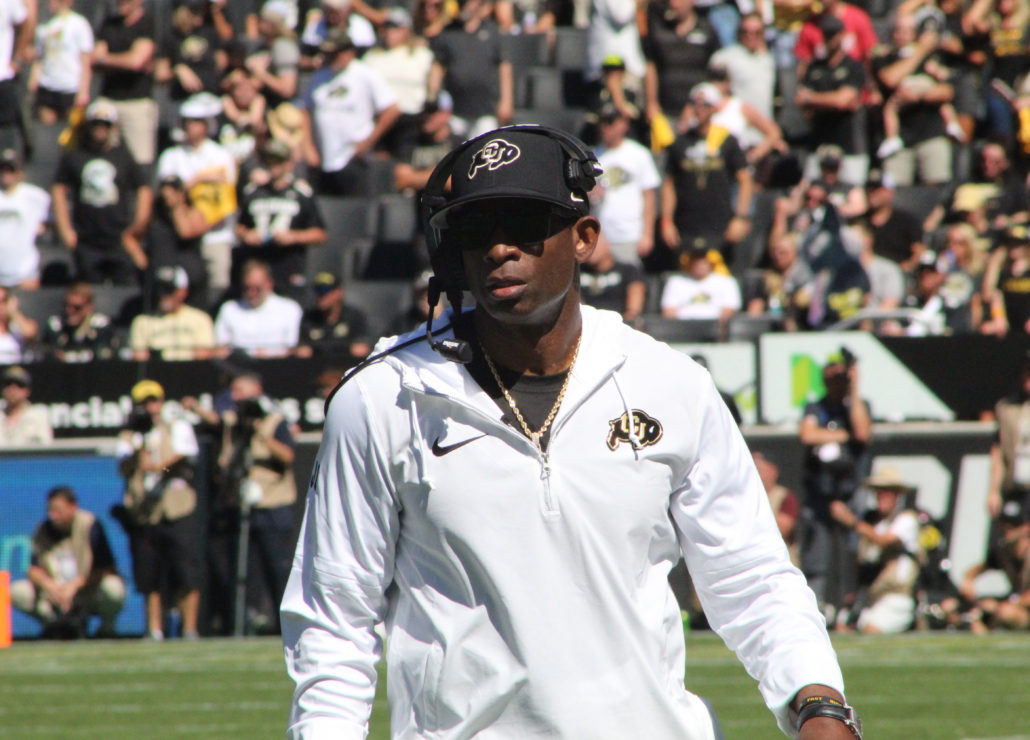 BOULDER, Colo. — Coach Prime's highly-anticipated home opener didn't disappoint, with the largest crowd at Folsom Field in the past 15 years.
The 53,241 fans in attendance were able to see the Buffaloes overcome adversity early on, as they pulled away in the second half and beat the Huskers 36-14. It was Colorado's third-straight win over Nebraska, and Coach Prime's first in front of the Boulder faithful.
The naysayers were expecting the 22nd-ranked Buffaloes to have a hangover after their upset win in week one. That was somewhat evident, considering Colorado went scoreless in the first quarter. Critics were also pounding Coach Prime's defense last week for allowing 541 yards to TCU, but his unit held Nebraska scoreless in the first half.
Coach Prime couldn't have asked for a better debut at Folsom Field. After all, Colorado led Nebraska in total offense, first downs, and time of possession. Which is why he's proud of his players, and believes they're just cracking the surface of their potential.
"Great win, but we started out slow, played like hot garbage in the first half," Coach Prime said. "Probably five minutes left in the first half we started picking it up quite a bit, and doing what we're capable of doing."
The Buffaloes drew first blood, when kicker Jace Feely nailed one of his three fields goals on the afternoon. Quarterback Shedeur Sanders had trouble adjusting to Nebraska's 3-3-5 stack defense, but found his groove in the second quarter. He connected with Tar'Varish Dawson for a 30-yard touchdown.
From that point on Colorado controlled the game, including both lines of scrimmage and special teams. Although the Huskers generated a touchdown early in the third quarter, the Buffaloes scored 23 unanswered points. Nebraska was able to get a touchdown as time expired, but it was a little too late.
After the smoke cleared, it was Coach Prime's squad that averaged 5.9 yards per play. Not to mention the Buffaloes converted 10 of their 18 third down attempts, and only suffered one turnover. Coach Prime is pleased with the victory, but felt his team left some plays on the field.
"We didn't just want to win, we wanted to dominate," he said. "We wanted to really impose our will because the whole theme of this week was that it's personal."
Coach Prime joked about his son taking his helmet off and striking a Heisman pose. When he went over to his quarterback and told him he couldn't do that, Sanders responded it's personal. All Coach Prime could do was laugh because it was reflection on what he preached throughout the week. So he's proud that his players embraced that mentality.
Sanders completed 31 of his 42 passes for 393 yards and two touchdowns. However, there was poor blocking at times up front from the big boys. The Blackshirts sacked Sanders a jaw-dropping, seven times, and Coach Prime knows that's inexcusable for the offensive line. In his eyes there are several aspects that tied into Sanders holding onto the ball longer than he was supposed to.
"You have to understand that when Shedeur holds onto the ball, it's not just that he's holding onto the ball," the 56-year old coach said. "Somebody probably ran a wrong route, or some signals, something happened, but that wasn't his read."
Regardless, the Blackshirts didn't have an answer for the chemistry between Sanders and wideout Xavier Weaver. The Florida native was targeted 12 times, and caught 10 balls for a game-high, 170 yards and a touchdown. Colorado (2-0) finished with 454 yards of total offense, and Coach Prime thought that was encouraging.
On defense the Buffaloes limited the Huskers to 341 yards of total offense. Colorado surrendered 222 rushing yards though, and Nebraska averaged 5.4 per carry. What helped the Buffaloes were the turnovers by the Huskers. Colorado's defense recovered fumbles, and picked off a Jeff Sims' pass.
Omarion Cooper tallied a team-high, six tackles, and Shilo Sanders generated five. Travis Hunter played on both sides of the ball again, and finished with 73 receiving yards, to go along with four stops. Tahj Alson put the quarterback to the turf. At the end of the day Colorado limited Nebraska to 14 points, which is 28 fewer than what TCU scored in game one.
Coach Prime is loving where his team is at after the win over Nebraska, and will keep his foot on the gas with another rival invading Folsom Field in game three.
"They're getting it, they're getting closer and closer with every day of practice and every game, I'm proud of them, I really am."