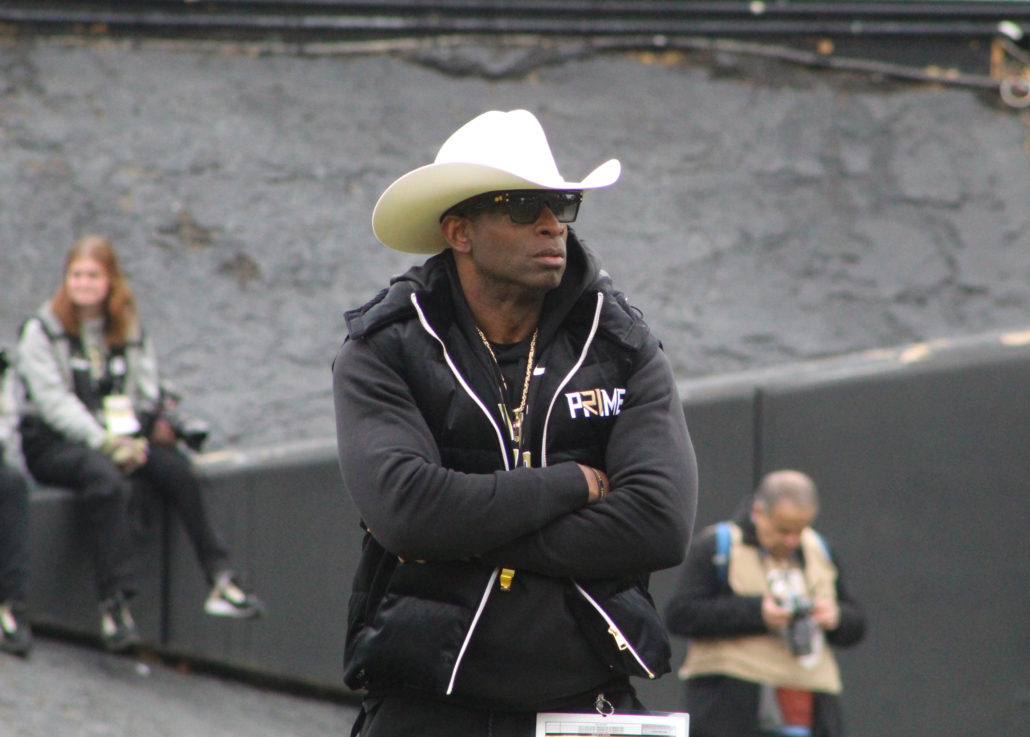 It's no mystery that the 'Prime Effect' has completely taken over College Football.
Deion 'Coach Prime' Sanders has been turning heads since he took the Colorado job, and now the program is back in the spotlight. From luring in a credible recruiting class, to bringing his stud players from Jackson State, Coach Prime has made the team nationally relevant again.
He raised several eyebrows after Colorado upset a ranked TCU squad on the road last Saturday. Everyone has jumped on Coach Prime's bandwagon because of the way he's generating success. Landing at No. 22 in this week's AP Poll is the Buffaloes first appearance in the AP top-25 since December of 2020. That's was when Colorado was approaching its' bowl game against Texas.
As mind-boggling as it may seem, Coach Prime's players love to play for him, they perform with confidence, and most importantly, they know how to win. He was highly successful at Jackson State, and so far it has followed him to Colorado. The way the Buffaloes looked on offense took the College Football world by surprise.
Quarterback Shedeur Sanders, who happens to be Coach Prime's son, put together a Heisman-worthy performance against the Horned Frogs. Not to mention his 510 passing yards set a new school record. Travis Hunter showed that he's a former five-star prospect on both sides of the ball. He made acrobatic plays at wide receiver, and picked off a pass at cornerback. Hunter was a machine, and played well over 100 snaps.
All of a sudden Sanders and Hunter are now in the Heisman conversation, which is a testament that Coach Prime can change a program's culture overnight. The Buffaloes are keeping that underdog mentality though. Coach Prime takes pride in proving his haters wrong. None of his critics expected him to have an immediate impact this fall.
The Buffaloes went from being the hunters, to being the hunted, but Coach Prime knows that comes with the territory. No doubt Colorado will get every opponent's best from this point moving forward. So it's going to be important for the players to stay humble and hungry.
With rival Nebraska invading Folsom Field this Saturday, the national spotlight will be on Colorado for a second-straight week. The fans want to see what Sanders and the rest of the offense can do for an encore. The players want to prove last week's success was no fluke. That's a recipe for success, and should make for an epic home opener for Coach Prime.
The ranking solidified that the Buffaloes have arrived. Colorado is one of six Pac-12 teams in this week's Poll, which is the most of any Power Five conference. It's crystal clear Coach Prime has made tremendous strides since taking over, and the scary part is he's just getting started. Every victory will raise the expectations higher, but the 56-year old knows has proven he can handle the pressure.
Saturday's matchup will likely have huge ratings, and another opportunity for Coach Prime's team to flex their muscles. At this point, Saturday can't get here fast enough.