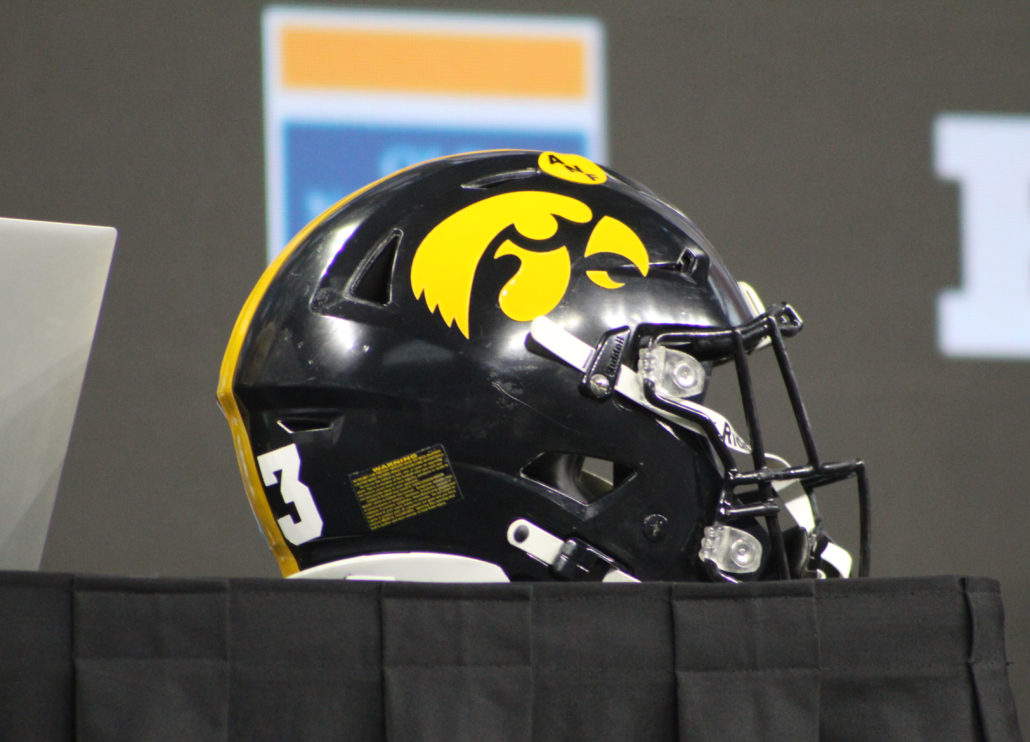 Iowa surfaced at No. 25 in the preseason AP Poll, but after a 24-14 victory over Utah State, it dropped out of the rankings in week two.
The move was a head-scratcher, and disrespectful to several Hawkeye fans. After all, LSU and Clemson were two of three teams that suffered a loss over Labor Day weekend, but remained ranked. However, there are several reasons why Iowa slipped out of the top-25.
Everyone was expecting the Hawkeyes to deliver a better offensive output against the Aggies, especially with quarterback Cade McNamara behind center. Although Iowa got the win, Utah State led in total offense, first downs and yards per play. So that wasn't impressive enough to the voters.
McNamara had a solid debut though, and completed 17 of his 30 passes for 191 yards and two touchdowns. For some strange reason the offense fizzled out after getting off to a hot start. The defense only allowed 14 points, but surrendered 4.6 yards per play to an inferior opponent. Most importantly, the Hawkeyes only generated 24 points, which was less than what is required per game on Brian Ferentz's stipulated contract.
There's plenty of areas that Iowa needs to improve in before getting into Big Ten play. Regardless, Coach Kirk Ferentz will have a measuring stick game coming up with the Cy-Hawk rivalry this Saturday. The Hawkeyes will travel on the road, but have won their past five trips to Jack Trice Stadium.
Iowa can kill two birds with one stone by beating an undefeated Iowa State team, and getting revenge for last year's loss at Kinnick Stadium. The Hawkeyes still received 73 votes Tuesday afternoon, which likely means they'll surge back into the rankings with a sixth-straight victory in Ames.
The rivalry is always intense though, and the Cyclones are scrappy. Iowa fans want to see their defense dominate in the trenches, and the offense make some strides. With 11 games left to play on the slate, the Hawkeyes will have plenty of opportunities to show their worthy of a ranking. The schedule is definitely manageable too. The Hawkeyes showed enough bright spots for the fans to be encouraged about their potential this fall.
Ferentz needs to open up the playbook, and let McNamara wings fly. Running back Kaleb Johnson needs to average more than a mere 3.3 yards per carry, and the defense must play up to the unit's potential. If the Hawkeyes can accomplish all of those feats, they'll be successful, and the voters will have no choice, but to insert them back in the rankings.