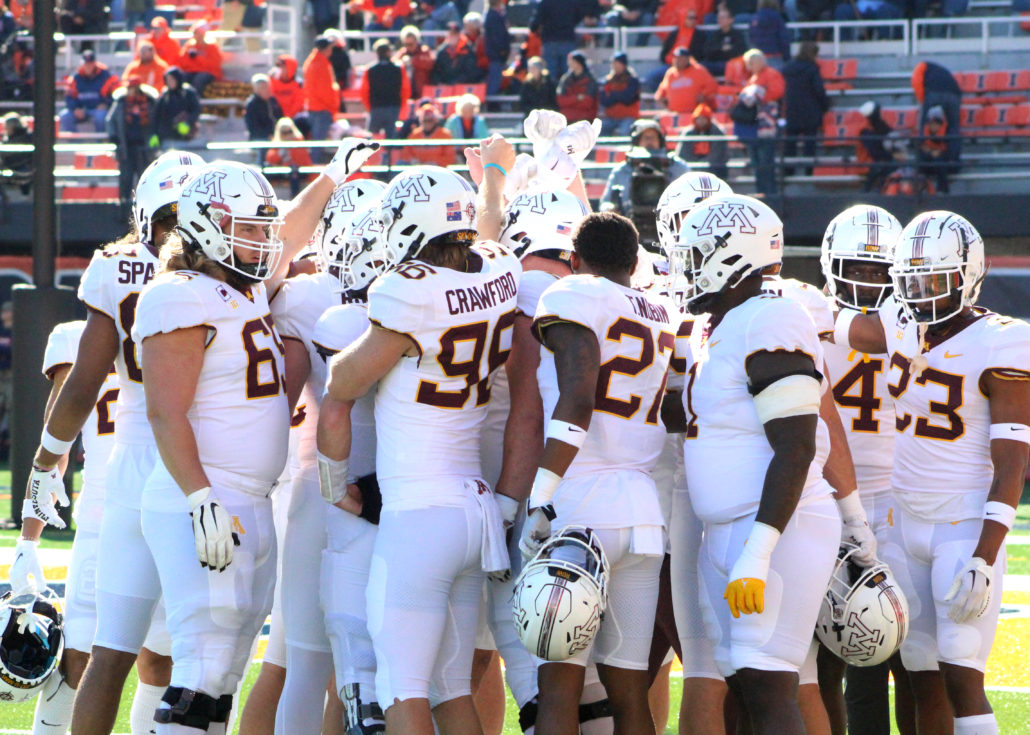 There's no denying that Minnesota has owned Nebraska throughout P.J. Fleck's tenure.
It's hard to argue against that when Fleck has won five of his last six games against the Huskers, including four-straight. Not to mention the seventh-year coach is undefeated against Nebraska at home. However, that streak is going to get put to the test when the Huskers invade Huntington Bank Stadium Thursday night.
Fleck's program is going to have the national spotlight, and the fans in attendance will need to take advantage. After all, Nebraska will be operating under first-year coach Matt Rhule, and has plenty of new faces on both sides of the ball. A team that's 6-18 on the road over the past five seasons has nothing to lose, and everything to gain, which makes them dangerous.
Despite Fleck's success against the Huskers, he should be keeping the Golden Gophers focused on the task at hand. On paper it appears that Rhule's squad is the inferior opponent, but no one should be overlooking them. Jeff Sims is the listed as the starter behind center, and he's a dangerous dual-threat quarterback. Still, he threw 23 interceptions over the past three seasons at Georgia Tech. So that should have the Minnesota defenders licking their chops, especially after they only allowed eight passing touchdowns in 2022.
Defensive Coordinator Joe Rossi is expected to field an elite unit again, after the Golden Gophers finished fourth nationally in scoring defense, and ninth in total yards allowed. Rossi has kept a tight lid on Nebraska's offense too. The Huskers have been held to 17 or fewer points in three of the past four meetings.
Revamping the offensive side of the ball will be more challenging for Fleck though. Minnesota has installed more of a balanced attack. And that's encouraging, considering Fleck is replacing Mohamed Ibrahim, who left as the program's all-time leader in rushing yards and rushing touchdowns.
That means more responsibility is going to fall on the shoulders of sophomore quarterback Athan Kaliakmanis. The former four-star prospect started several games for Minnesota in Tanner Morgan's absence last season. Kaliakmanis has surprising mobility, and a strong arm, but needs to work on his accuracy.
The Illinois native threw for a season-high, 319 yards and two touchdowns in the victory at Wisconsin. Kaliakmanis followed that up, and completed seven of his nine passes for 80 yards in the bowl win over Syracuse. The Blackshirts will try to get pressure on Kaliakmanis, and force him to make costly mistakes. So protection from the big boys up front is going to be vital.
If Kaliakmanis can gain confidence early on, it's going to provide a boost to the rest of the offense. No doubt the winner of Thursday night's battle will have momentum in the Big Ten West race. Nebraska has lost its' last three Big Ten openers, and Minnesota fans are expecting Fleck to spoil Rhule's debut.