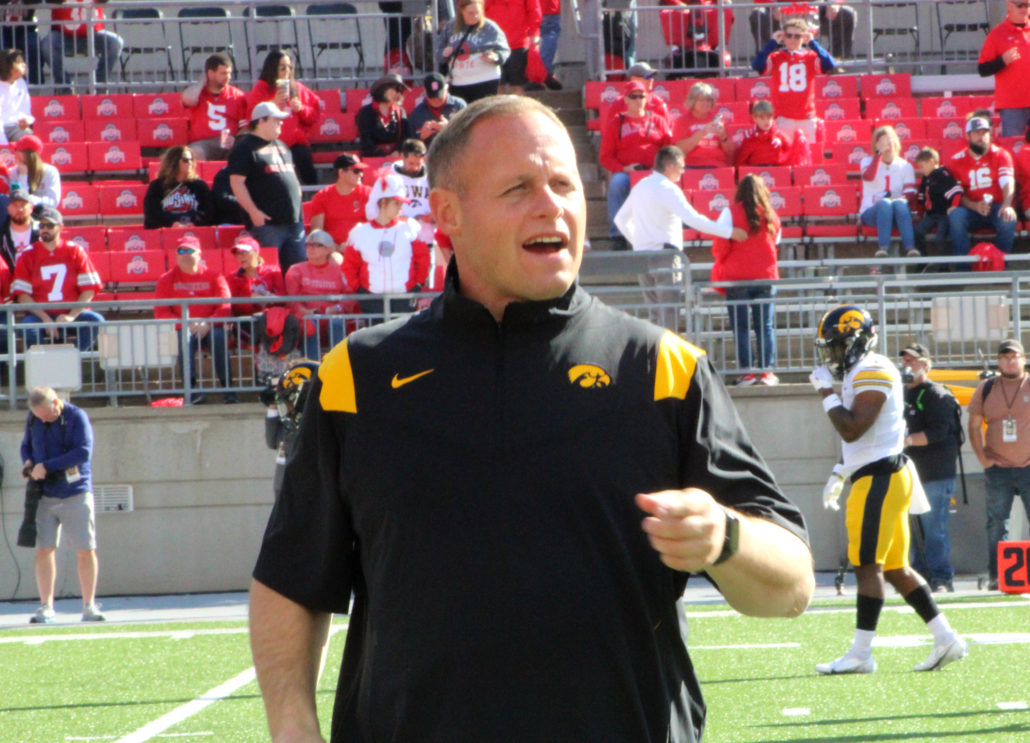 IOWA CITY, Ia. — He's approaching his eighth season of leading the linebackers, and has to replace a ton of production from last year's group.
Butkus Award winner Jack Campbell is now in the NFL, as well as last season's No. 2 tackler Seth Benson. The two combined for a jaw-dropping, 223 stops in 2022, so filling the void of all their experience and leadership will be a tall order for Seth Wallace. However, Wallace has reloaded the unit with some versatile defenders, and is high on their potential for this fall.
"We lost two players that exited here with a lot of snaps under their belt, but the cupboard was not bare," Wallace said. "I wasn't going out to pursue the transfer portal, however, I knew I was bringing somebody in that had some snaps under their belt, and was going to be a benefit to the room."
Wallace knew the Hawkeyes landed a gem from the portal in Nick Jackson. Over the past three season at Virginia, Jackson was a three-time, All-ACC performer, and racked up 324 tackles. Wallace loves what Jackson brings to the table, as far as mental toughness, and versatility. He has witnessed Jackson's impact on the rest of the linebackers since spring, and thrilled about the variety of ways he's going to use him.
"I think the bigger piece of Nick Jackson joining this program is the unselfishness, and his ability to come in and be part of this team," Wallace said. "That's not easy to do in this day and age, with transfers, and you're not always sure what you're exactly getting."
Iowa's linebackers operate in categories of WILL, MIKE, LEO and CASH. This year's group contain some valuable seniors for Wallace to orchestrate, which he believes will be beneficial down the stretch. Jay Higgins is going to hold down the middle, while Sebastian Castro will play at CASH, and Kyler Fisher will work mainly at WILL.
Wallace made a few adjustments along the way, but will keep a heavy rotation of those players heading into Saturday's opener against Utah State. He's confident they'll all be as effective as Campbell and Benson, so Wallace knows it's his responsibility to put everyone in the right position to be successful.
"I kind of pride myself on getting guys ready to play multiple positions," the 44-year old said. "So all of our guys are fit to do it, but some have a little more reps of it."
Iowa ranked second nationally in total defense last season, and the linebackers were a big reason why. This isn't Wallace's first rodeo of reloading, considering he has been on the Hawkeyes' defensive staff since 2014. Above all, he knows what's required for the style of play in the Big Ten. The smooth transition with the linebackers encourages Wallace, and everyone remains a close-knit group.
In his eyes, that only happens when there's trust and respect among the unit, and the coaching staff. Which means everything is trending in the right direction for all parties involved.
"We've always had an unbelievable bond in that room."