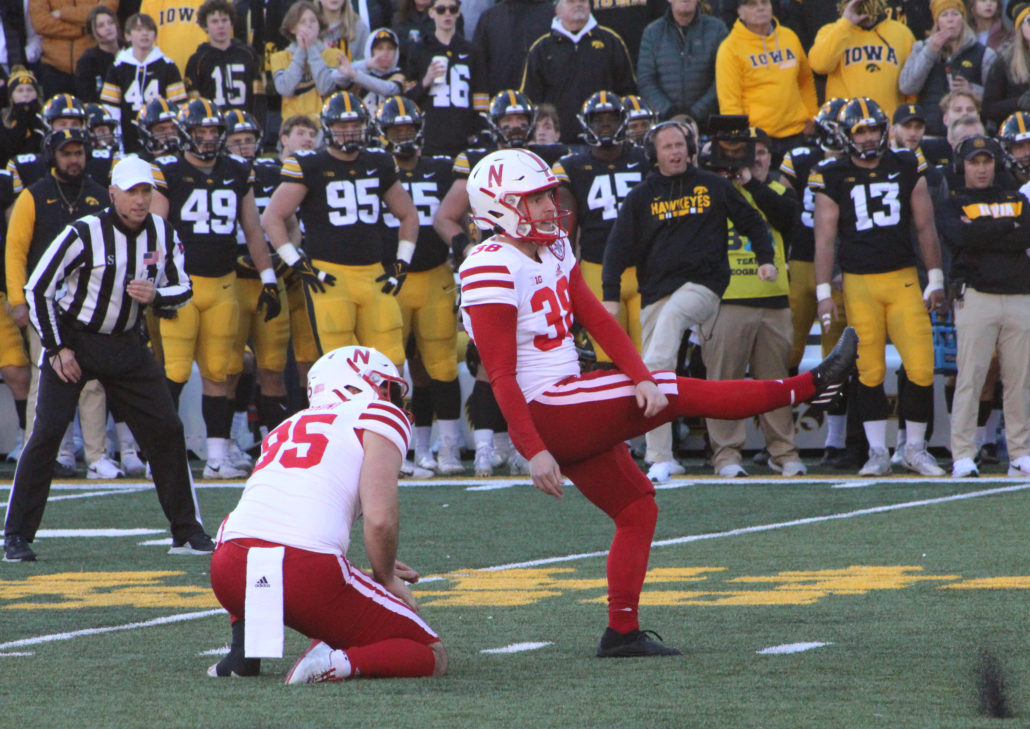 Once upon a time, Nebraska dominated on special teams.
All of the breathtaking return men, stud punters, and clutch kickers, were a big part of the program's three National Championships during the 1990's. Players like Kris Brown and Alex Henery set the bar high for what it meant to be a Husker kicker.
After all, Brown was a two-time, All-Big 12 performer, and Henery was an All-American, who won the Guy Chamberlain Trophy. It's no mystery Nebraska has struggled with consistency at the position for over a decade. However, Nebraska has a new sheriff in town, who's determined to make kicking a team strength again.
Coach Matt Rhule is approaching his debut at Minnesota with his depth chart set in place at every position except for kicker. He released the two-deep last Friday, but still hasn't pulled the trigger on Timmy Bleekrode or Tistan Alvano. Rhule understands the importance of the position in such a pivotal game, and continues to leave Big Red Nation in limbo.
Bleekrode started every game as a sophomore for Nebraska last year, and connected on nine of his 12 field goal attempts. Not to mention he only missed one extra point attempt. Bleekrode's season-high was a 46-yard field goal against North Dakota.
Alavano is a true freshman, who broke records last year in high school. The Omaha native is a former three-star prospect with a lot of potential, and is pushing to make an immediate impact.
It's possible Rhule could go into Thursday's clash and play musical chairs with both kickers. What's going to help the Huskers against the Golden Gophers is the unknown. PJ Fleck's squad doesn't know what to prepare for, considering Rhule has so many new pieces. Everyone knows a kicker is vital in a close game that's going to be decided in the trenches.
Kicking was a liability throughout the Scott Frost era. If the Huskers were more efficient at kicking, they would've easily won more games. That's why Rhule has to make the right decision between Bleekrode and Alavano. Regardless of the matter, it's going to give the team clarity, and Big Red Nation closure on the depth chart.
Rhule hasn't completely showed his hand, and needs to use it to his advantage. At the end of the day, it's all going to come down to how much he trusts them. Accuracy, consistency and leg strength is the name of the game for kickers looking to earn trust. So something has to give on Rhule's end eventually, and when the decision is made, Big Red Nation will be waiting.