Wildcats receive highest preseason ranking in AP Poll since 2004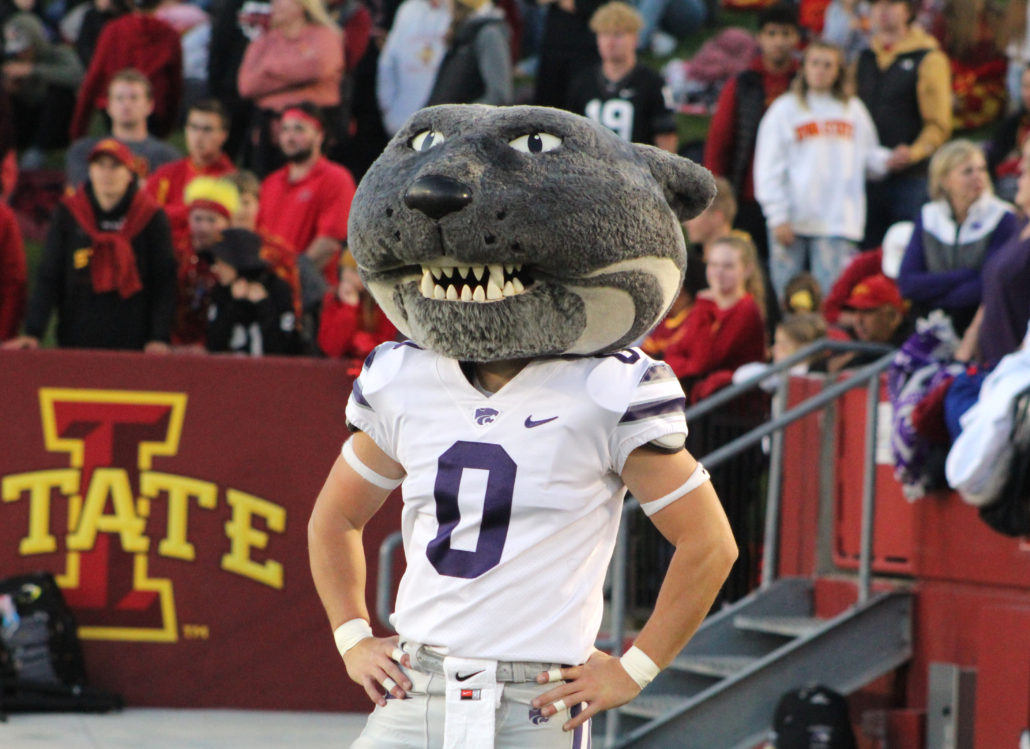 There's no denying the reigning Big 12 Champs are starting to get the respect they deserve.
After all, the preseason AP Poll was released Tuesday afternoon, and Kansas State landed at No. 16. It was the program's highest ranking to start the season over the past 20 years. The last time the program surfaced this high out of the gates was 13th in 2004.
Now the Wildcats are the second-highest ranked Big 12 team approaching the upcoming season. That's a testament to the foundation Coach Chris Klieman has cemented in Manhattan.
On paper, Klieman is projected to field a loaded team. Quarterback Will Howard is looking to build off the momentum he generated down the stretch in 2022. During that span he was one of the league's hottest gunslingers. The offensive line will be anchored by All-American Cooper Beebe.
No Deuce Vaughn, no problem. Running backs DJ Giddens and Treshaun Ward will arguably be the best tandem in the league. Tight end Ben Sinnott hauled in 31 passes last season, and is the ultimate safety blanket. Veteran wideout Phillip Brooks is approaching his sixth season, and has 1,538 career receiving yards, plus he's a special teams demon at returns.
The defensive side is no slouch either. There's an All-Big 12 caliber defender at every level of Joe Klanderman's defense. Khalil Duke racked up 44 tackles off the edge. Linebacker Austin Moore was last year's leading tackler, and his teammate Daniel Green is back fully healthy. Kobe Savage earned second-team, All-Big 12 honors last year, and is the general of the secondary.
Kansas State's ranking is no fluke, but Klieman has to keep everyone hungry. The Wildcats are no longer the hunters, and will have a target on their backs. It's what comes with the territory of being successful. So the fans are now witnessing the program rise back to national prominence, which hasn't been seen since the late 1990's.
The schedule is challenging early on though, considering Kansas State plays Missouri on the road, along with two of its' first three conference games. Regardless, if the Wildcats are as good as advertised, they'll breeze through the non-conference slate, and contend for another Big 12 Title.
Klieman has the program reloading instead of rebuilding, and that's a statement in itself. This AP ranking is just solidifies it.