RJ Garcia impresses Chris Klieman through first week of fall camp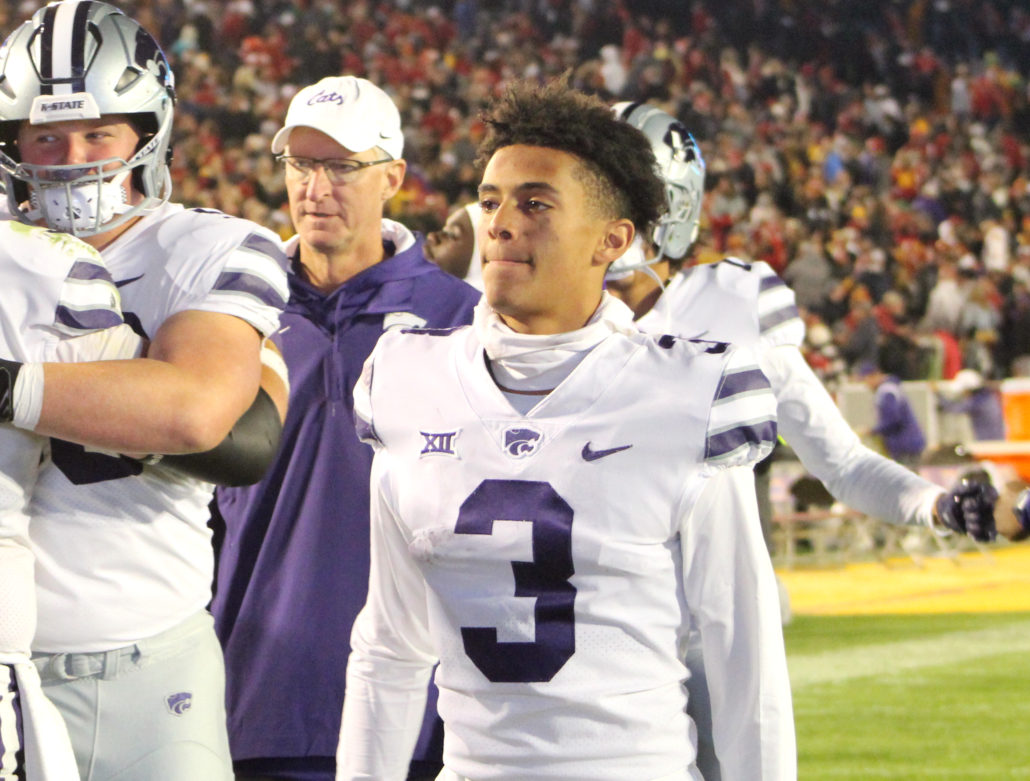 MANHATTAN, Kan. — The Wildcats are counting down the days leading up to their season-opener, and Coach Chris Klieman is enjoying the intensity early on in fall camp.
The reigning Big 12 Champs are establishing depth at critical positions, so there are several players trying to make a name for themselves. One individual that has caught Klieman's attention is sophomore wideout RJ Garcia, and for encouraging reasons.
There's no denying Kansas State's wide receiver room needed some young players to emerge from the shadows, especially with Malik Knowles and Kade Warner no longer on the roster. Garcia proved his worth to the offense in last year's Big 12 Championship Game, when he hauled in a 25-yard touchdown pass.
The Florida native is riding that wave of momentum through fall camp, and continues to raise several eyebrows along the way.
"One of the guys that has made a ton of plays in the first six days is RJ Garcia," Klieman said. "You saw sparks of that last year behind some of those older guys, but he has learned what we're doing."
Garcia is versatile, with enough speed to take the top off a defense, but can also do damage out of the slot. Which his why Klieman plans on using him in a variety of ways. Phillip Brooks is the veteran of the group, plus the Wildcats landed Keagan Johnson from the transfer portal, who caught 20 balls over the past two years at Iowa.
So with Garcia in that rotation, Klieman believes the unit has the potential to be a team strength this fall. After all, Klieman is encouraged by how far Garcia has come, compared to this time around last year. From Garcia's knowledge of the playbook, to his blocking, and guiding the younger receivers, Klieman is confident he'll be a potential starter this fall.
"The game has slowed down for him, and I really appreciate RJ being an exceptional leader in that room too," he said. "Losing guys like Malik and Kade, somebody else had to step up and help Phil, and RJ has been a tremendous leader over there."
Brooks has the experience and production out of the bunch, considering he's entering his sixth season with the team, and has 129 career receptions. However, Brooks only stands five-foot-eight, and is known more for his elite return skills on special teams. So Klieman is looking for Garcia to become more of a possession receiver, especially with him and Johnson standing over six foot in height.
The goal for the Wildcats' aerial attack is to give Will Howard as much options as possible. Klieman strongly believes Garcia, Brooks and Johnson will provide that, because everyone appears to be ahead of schedule.
"I like our depth, and then we have another five or six guys that are getting a lot of reps as that third, fourth and fifth receiver."