Iowa State's Beau Freyler eager to build off breakout campaign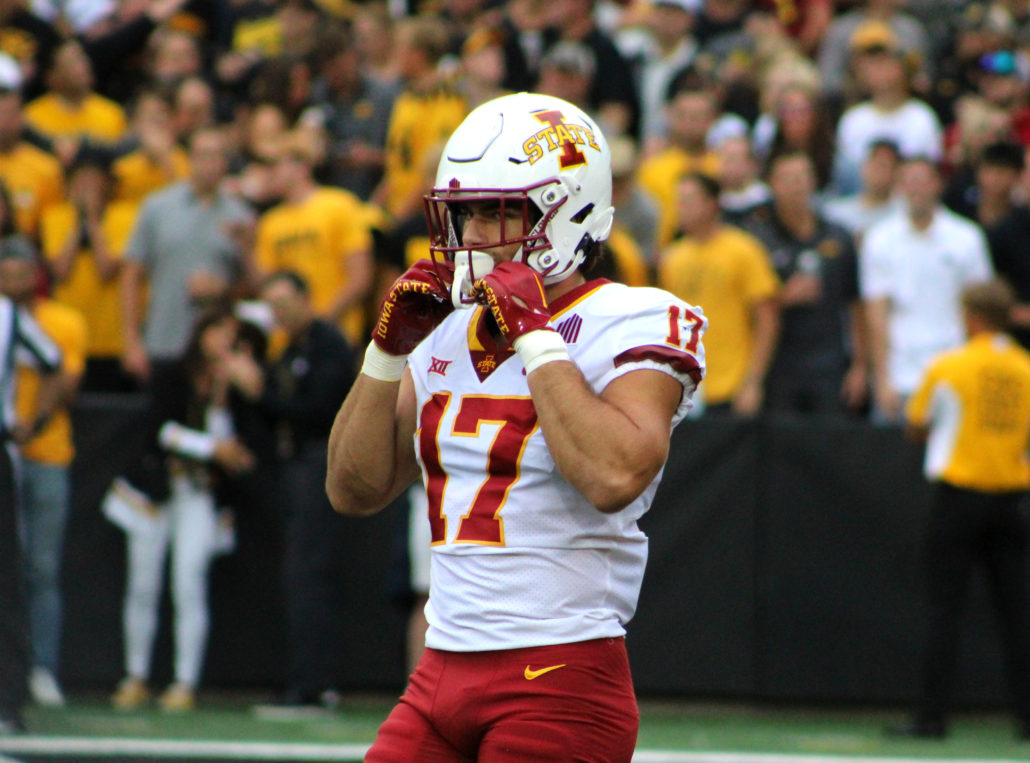 AMES, Ia. — Last year he finished second on the team in tackles, and has racked up 109 stops over the past two seasons.
Beau Freyler considers himself a versatile defender. After all, the junior plays middle safety, which requires him to pass on a lot of information to the rest of the defense, by making sure everyone is making the right checks. He's a staple when it comes to stopping, but also a ballhawk out in pass coverage.
It's no mystery that Iowa State had the Big 12's best defense in 2022, including against the pass. Freyler is confident that the secondary is going to be a team strength again this fall, despite losing Anthony Johnson to the NFL. With studs like Freyler, and cornerback T.J. Tampa, who was an All-Big 12 performer last season, plus depth, the secondary has the potential to be even better this time around.
"I think it's a good combination of some younger guys that are stepping up that got some experience, and a lot of vets as well," Freyler said. "It's a great group of guys, we got a lot of chemistry and a lot of talent, so I'm excited for this year."
The Colorado native feels there's a positive vibe going around the locker room, regardless of the off the field distractions. In Freyler's eyes the culture it at its' peak right now. However, Freyler believes it's going to take more leaders like him to emerge, in order to keep the team focused on the task at hand.
Which is why Freyler chooses to lead by example. The six-foot-two, 212-pounder strives to be a terror on the field, and wants his teammates to build off his energy. His production speaks for itself. Freyler racked up a season-high, 11 tackles against Texas. He also had double-digit stops against TCU and picked off a pass at Oklahoma State.
Now he wants his teammates to channel that same tenacity on the gridiron. Anything to avoid another losing season, because he knows there's not much margin for error.
"Our preparation has got to be elite this year and learning from our mistakes last year," he said. "Just being able to fix those things going into this season, and just keep working."
Freyler always has confidence in his abilities, because he knows Defensive Coordinator Jon Heacock is going to put him in the right place to be successful. That's why he takes pride in executing the calls made by Heacock. Having a lockdown corner like Tampa to play alongside is vital, gives him more freedom at safety, and takes off the pressure.
Everyone trusts each other in the secondary, which is going to help with the chemistry during games. There's a lot of positive energy and competition, and that's going to help when Iowa State navigates through the Big 12 gauntlet.
Freyler just wants to deliver when his number is called. The former three-star prospect has a lot of motivation approaching his junior campaign, and feels he brings a lot of value to a loaded Cyclone defense.
"I feel like I can improve on every aspect of my game, so that's the focus with choosing one thing each day, and improve upon that."