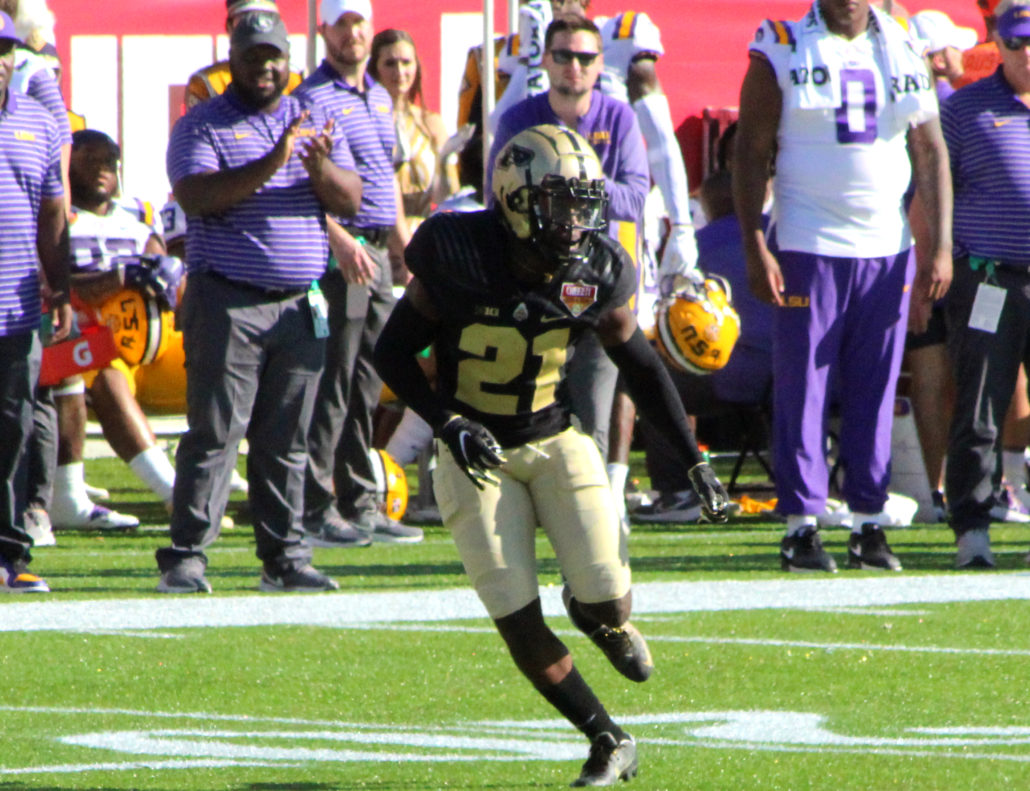 INDIANAPOLIS — Purdue's senior safety is coming off a breakout season, in which he led the team in tackles.
Now Sanoussi Kane is ready to build on the momentum he generated, especially with one of the best defensive minds in College football patrolling the sidelines at Ross-Ade Stadium. Ryan Walters helped Illinois finish third nationally in total defense last season.
So when the Boilermakers hired him as their head coach, Kane was excited, but it was still sort of a head-scratcher. After all, Purdue has has so much success on offense through the years. Regardless of the matter, Walters' arrival in West Lafayette has generated a ton of buzz around campus. Not just because he's the youngest coach in the Big Ten, but Walters has been changing the culture overnight.
The Boilermakers' defense finished 53rd in the FBS in total yards allowed. Kane feels the defense was a liability to the 2022 campaign. There's no denying an attacking unit would've gave the team a better chance to beat Michigan in the Big Ten Championship Game.
However, Kane believes losing the last two games of the season is what's driving the team approaching fall camp. There's a different vibe now that Walters is around, and everyone is rallying behind the 37-year old coach.
"It's been a great experience having him (Walters) as a head coach, and it's refreshing to have somebody that understands the culture, and understands us as young kids," Kane said.
Kane is confident that Walters is going to amplify his skill set on the gridiron. The New York native handled his business in the classroom, and became the first individual out of his family to graduate from college.
Kane is all about giving back to his community too. He travels back to his Harlem neighborhood every chance he gets, and loves coaching the youth there, despite basketball being king.
"I never grew up with anybody from Harlem that was a College football player," he said. "So the fact that I was able to make it to this stage at this point in my life, I have to go back to show those kids there's different ways and different avenues of getting out of Harlem."
The six-foot, 205-pounder is anticipating that they'll all be watching him this upcoming season, and he doesn't want to disappoint. He's ready for Walters to put him and his teammates in the right place to be successful. Kane considers himself and fellow safety Cam Allen as the vocal leaders in the secondary. They're both striving for the unit to be a team strength this fall. Everyone has been focusing on situational football to help in the team in clutch situations.
No doubt Allen and his teammates are eager to make it back to Lucas Oil Stadium and play for another Big Ten Title. So Walters don't even need to motivate them.
"That's all we talk about, we know what it take now because we've done it before, so we just got to take it day by day, and come December time, we'll be where we need to be."