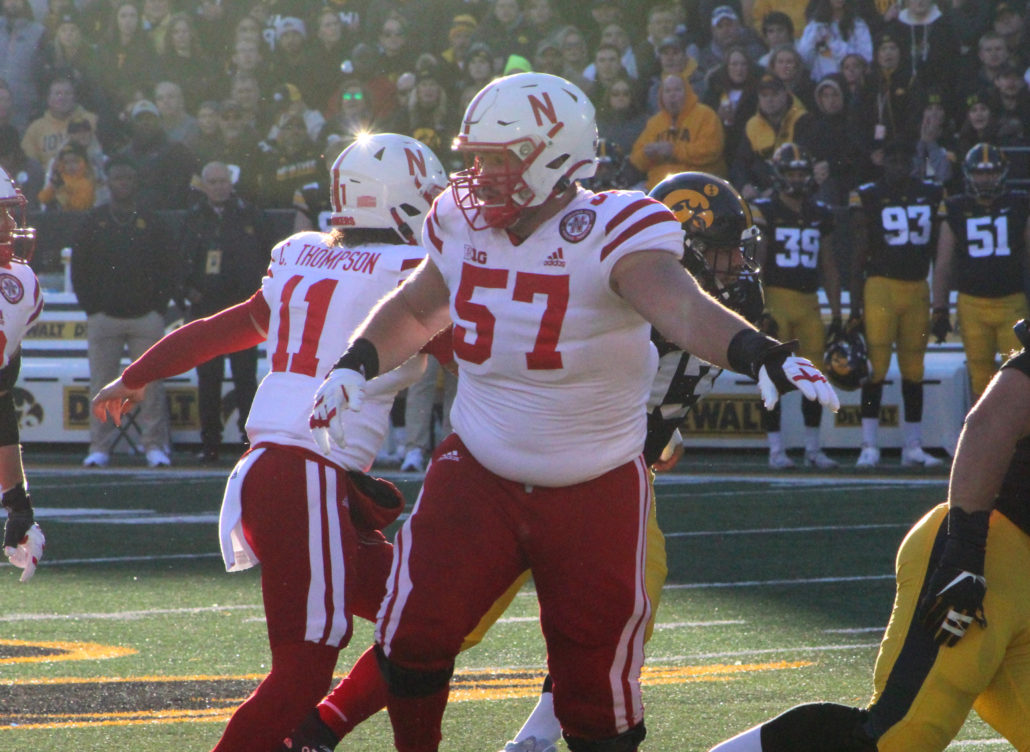 INDIANAPOLIS — He's the veteran up front for Nebraska's offensive line, who's never afraid to anchor the unit, put his hands in the dirt and maul a defender.
Ethan Piper is approaching his fifth season with the Huskers and has 18 starts under his belt. So of course he wants a winning campaign more than anyone on the team. After all, Nebraska hasn't been to a bowl game since 2016. As frustrating as the process has been for Piper, he has found a safe haven away from the gridiron.
The former three-star prospect took a service trip down to Panama for a week in May. There are a ton of deprived communities in Central America, and that made Piper think of all the underprivileged children throughout the area. So he did his part and helped build a playground for one the local schools.
With NIL deals available to student-athletes, players like Piper can become somewhat similar to humanitarians. Which is something that brings a smile to his face. So he never has a problem giving back with funds, food and services.
"I always feel like we've been given so much as football players, I get to eat for free most of the time, free facilities and new clothes," Piper said. "We've been given so much, it's only right to give so much back."
Piper displayed tremendous character by volunteering to help, and that's the kind of leaders Coach Matt Rhule needs on his team. Someone that's responsible, accountable, and leads by action. Having those attributes will go a long way this upcoming season when the Huskers face adversity.
Piper plans on continuing his deeds too, because it brings him a sense of joy.
"Once you give back, the more you realize how much this game isn't about you," he said. "It's about a team, and you start to really grasp that team aspect."
The six-foot-three, 305-pounder plans on carrying that team aspect into fall camp next week. In Piper's mind, that's going to rub off on his teammates, and bring everyone closer together. And there's nothing like having a close-knit group for a coach that's in his first season.
The longer Piper keeps up his philanthropy, the more he's going to receive recognition from all parties involved. Although his focus has shifted to the upcoming season, Piper hasn't forgotten about life for the youth in poverty-stricken countries. So once the season concludes, he plans on continuing his services.