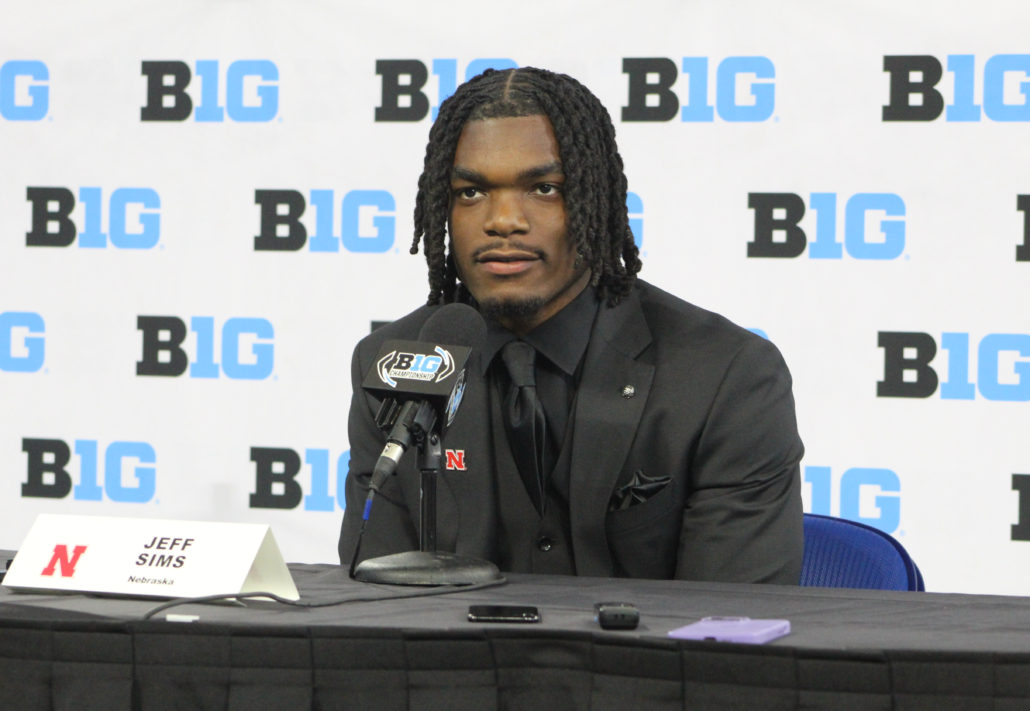 INDIANAPOLIS — Big Red Nation has welcomed the new quarterback with open arms, and he understands what comes with the territory of being the big man on campus.
Jeff Sims has a breath of fresh air in Lincoln, after spending the past the past three seasons at Georgia Tech. During that span Sims proved he was an incredible athlete. He threw for 3,464 yards, and rushed for 1,152 as a Yellow Jacket. Not to mention Sims had a nose for the endzone, and scored 41 total touchdowns.
However, the naysayers biggest knock on Sims is his 23 interceptions. He recognizes the turnovers were alarming, but has put the turnovers in the rearview mirror. Now he uses it as motivation and feels it all has amplified his maturation process.
"In the past I would focus on not making mistakes, and anytime you focus on not making mistakes, you're going to make mistakes," Sims said. "Instead of going out there and seeing how much you need to work on, and just playing football."
Sims is well of aware of the critics on social media too, but he always steer clear of the outside noise. After all, he's his own worst critic. The Florida native expects some growing pains with the new offense, but is prepared to adjust on the fly. Sims likes Nebraska's offensive scheme more than Georgia Tech's because it has more variety, and gives him more options when it comes to audibling at the line of scrimmage.
No doubt he wants to prove to Husker fans that his arm is legit, despite previous production. He wants the coaching staff to trust him and his teammates to rally behind him. Sims is also a firm believer that great quarterbacks make others around them better. Idolizing Michael Vick doesn't mean that he has to be a run-first quarterback.
"A lot of times I've seen or heard stuff that I'm a better runner than a passer, and that's not true," he said. "I feel like people haven't seen that side of me yet, and that's something I'm ready to show."
As the Huskers approach fall camp, Sims is continuing to build relationships with his new teammates. The former four-star prospect had a promising debut in the Red and White Game. Sims completed nine of his 13 passes for 139 yards and added a rushing score. He's encouraged by his completion percentage over the spring also. There's a reason why Casey Thompson hit the transfer portal.
Sims also received some input from former Nebraska quarterbacks. Heisman winner Eric Crouch came through and talked to the offense at one of the recent practices. Sims soaked up as much knowledge from Crouch as he could. The six-foot-four, 220-pounder is focusing on his weight, including body fat and muscle. Sims is making sure is body is conditioned for the Big Ten gauntlet down the stretch.
He's encouraged by everything Coach Matt Rhule has done since he arrived in Lincoln. Sims admits he was a bit overwhelmed by all of the love from Husker fans. Everyone is passionate, knowledgeable and that sort of took him by surprise.
"It was a lot more people that knew me than I would expect, so it kind of hit me after that, and I really love this fan base, and I'm ready to give them all that I got."