Coach Prime's strides at Colorado has caught Mel Tucker's attention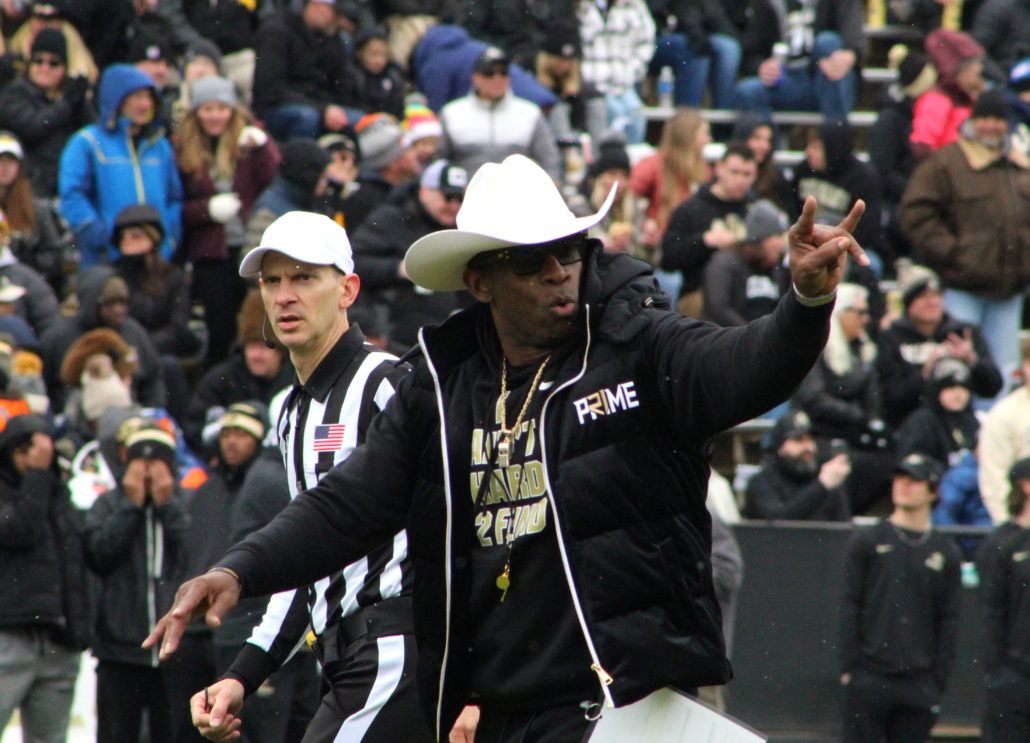 INDIANAPOLIS — When Michigan State's fourth-year coach took the podium at Big Ten Media Days, he was asked about his previous job.
Mel Tucker was Colorado's coach for one season in 2019, a campaign in which his team finished 5-7. In Tucker's eyes it was a rebuilding year for the Buffaloes, and he's no stranger in that department. Tucker has had to revamp the Spartans' roster every year he's been in East Lansing.
So when he praised Deion 'Coach Prime' Sanders, who's currently the Buffaloes' big man on campus, it didn't come as a surprise to the reporters in attendance at Lucas Oil Stadium.
After all, Coach Prime continues to make headlines and drawing attention to the Buffaloes. From his recruiting, to the transfer portal, and recrafting his players' NIL deals, it has all caught Tucker's attention from a distance.
"Prime has done a great job so far," Tucker said. "I'm pulling for him and the Buffs to get that thing going again."
Tucker is trying to get Michigan State back on track after posting two losing campaigns in the past three seasons.
The game is constantly evolving, and coaches must do the same. Tucker has had his hands full with players transferring in and out of his program, so he understands the overhaul Coach Prime his having in Boulder, trying to upgrade Colorado's roster. Both coaches are facing uphill battles this season, and patience must be a virtue with fans.
The outside noise is louder than ever about the Buffaloes move back to the Big 12. The familiarity and the state of Texas to recruit in again is what everyone buzzing about the move Wednesday afternoon. If everything comes to fruition, Colorado will be joining the Big 12 in 2024.
However, that's going to take some adjustment, leaving one Power Five conference for another the following year. Tucker knows if Coach Prime continues to lay down his foundation, and establish a winning culture, he'll do wonders.
"He got his own process that he's following obviously, and I think he's going to be wildly successful there," he said.
There's no denying the upcoming season will be highly-anticipated for Michigan State and Colorado. Several naysayers are predicting the Buffaloes to only win three games this fall. Regardless of the matter, Tucker has openly addressed his support for Coach Prime and Colorado.
At the end of the day, it shows that Tucker isn't bitter, despite what Colorado fans have said about him after his departure. Now all the two coaches have to do is prove their doubter wrong this upcoming season.