Korie Black trusting secondary is ahead of schedule with new scheme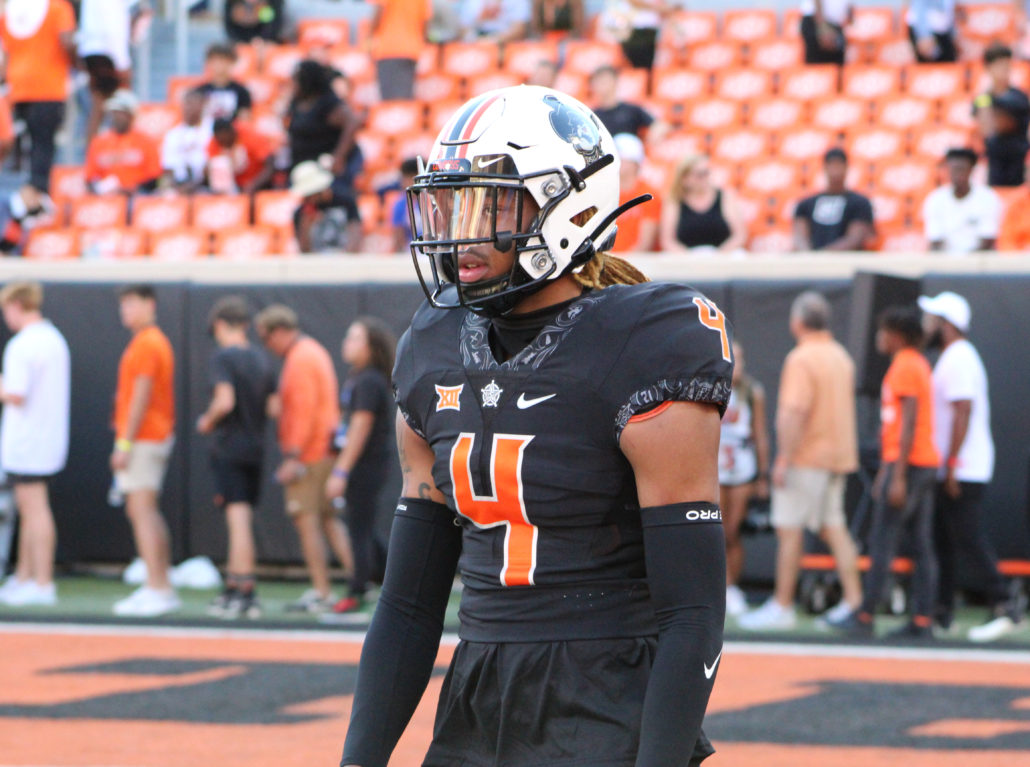 ARLINGTON, Texas — Life after Jim Knowles was hard on Oklahoma State's secondary last season, and its' defense finished 106th nationally against the pass.
It was so embarrassing that changes had to be made, and Mike Gundy handed Derek Mason his walking papers after one season. Gundy took a different direction and hired Bryan Nardo from the Division II ranks to orchestrate his defense.
The players didn't know much about Nardo at the time. However, what they've witnessed out of him up to this point is encouraging. One of those players is cornerback Korie Black, who started every game last season. He's one of the most experienced players in Oklahoma State's secondary, and been enjoying Nardo's scheme, as well as his teammates.
"We had to learn a new defense this spring, and we really did it together as one," Black said. "We got to learn it, we got to actually work it in the spring, and this summer we've been all meeting with each other and watching film."
Nardo was Gannon University's Defensive Coordinator for one season, but improved the unit tremendously as it allowed 105.9 fewer yards per game than the year prior. Black believes Nardo can make an immediate impact in the Big 12 this fall, with his scheme and blitz packages.
The former three-star prospect has 44 tackles over the past two seasons. Now he wants Nardo to him help elevate his game. Black is taking up a different role this time around. He's mentoring the younger defensive backs, and really likes being a leader. So when Black talks his teammates listen, and they're always taking advice from him.
The Texas native feels it represents how much they're a close-knit group. So he hopes that bond carries over to the gridiron.
"We already decided that we're going to come into the game as one, and we're going to set the tone together, and not just for the defense, but for the entire team," he said. "And we're going to do it every time we go out there."
The Cowboys are going to need every level of the defense to step up in order to make strides in 2023. Still, Black believes everything is going ahead of schedule. He also thinks the secondary is going to be a team strength, despite losing All-Big 12 performer Jason Taylor to the NFL.
The group should be in good hands though with Black and Kendal Daniels, who earned second-team, All-Big 12 honors last season. So Black is putting a ton of responsibility on his shoulders from this point moving forward.
"Just trying to help the younger guys catch up to where I am, and where we left off at."