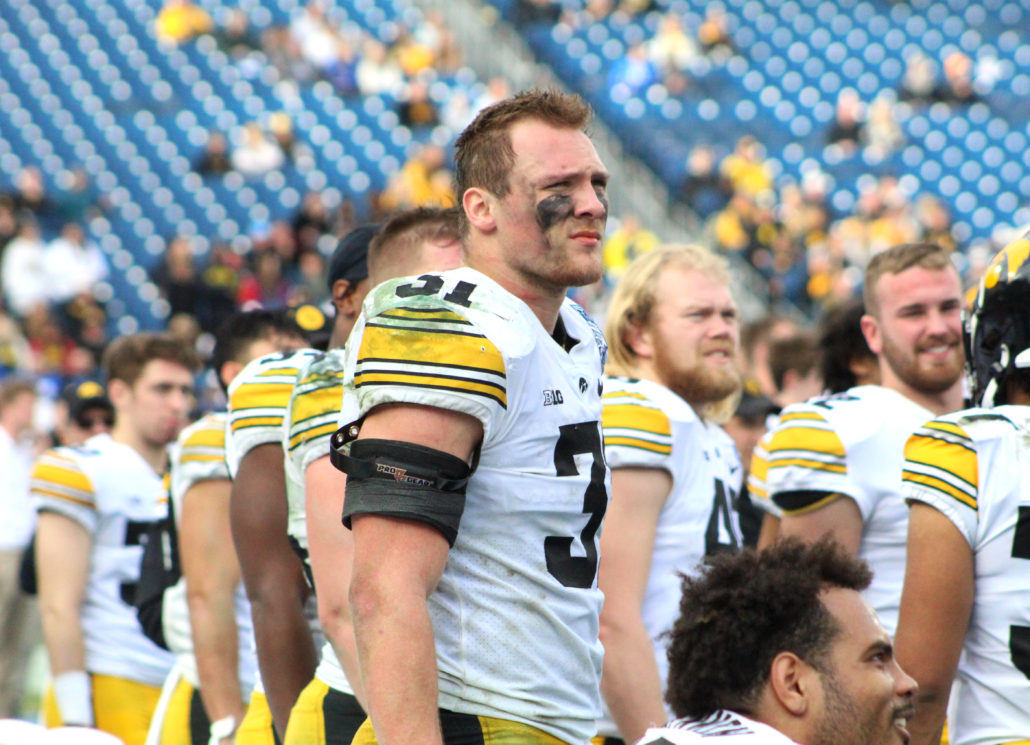 Iowa had the same amount of players drafted through the first three rounds as Ohio State, Michigan and Penn State.
That speaks volumes, considering the Hawkeyes don't recruit at the same level as those powerhouse programs. Edge rusher Lukas Van Ness, linebacker Jack Campbell and tight end Sam LaPorta were all three-star prospects out of high school. However, Kirk Ferentz and his staff molded them into All-Big Ten performers and NFL Draft picks.
Van Ness and Campbell both went in the first round Thursday night. It was the first time ever that a pair of Hawkeye defenders were selected that early. LaPorta continued the program's "Tight End U" legacy when he got picked in the second round. Not to mention cornerback Riley Moss went from being a two-star prospect to a third round pick.
The Hawkeyes representation in this year's NFL Draft was a testament to the pipeline that's been established for years in the program. Ferentz gets underrated talent every year. Those players come to Iowa City with inspirations of turning into studs by the time their careers are over, and Ferentz continues to deliver for them.
Critics thought Iowa's strength and conditioning would fall off after Chris Doyle's departure. However, the program is still going strong, especially on defense, thanks to longtime assistant Phil Parker. Ferentz is the nation's longest-tenured coach for a reason. The 67-year old's longevity and success is directly connected to his knack for player development.
As a matter of fact, Iowa has had a jaw-dropping, 85 players drafted during Ferentz's tenure. The steak and potatoes program is all about discipline, physicality and a blue-collar approach on the gridiron. The naysayers complain about Ferentz's old school mentality and lack of change. Regardless, it has made Iowa players NFL-ready, and if something isn't broke, than don't try to fix it.
All four Hawkeyes that were drafted will likely become starters for their respective teams at some point this upcoming season. As long as Ferentz is patrolling the sidelines, the NFL will continue to pluck Hawkeyes in the draft. Future recruits, and players in the transfer portal see what Iowa's doing, and want to be part of the success. There's nothing like being an underrated prospect that develops into a high-caliber player, and gets drafted because of the system and coaching.
That's what having a pipeline is all about. Ferentz has used it to his advantage his entire tenure, so expect the Hawkeyes to churn out more players in the NFL Draft for years to come.