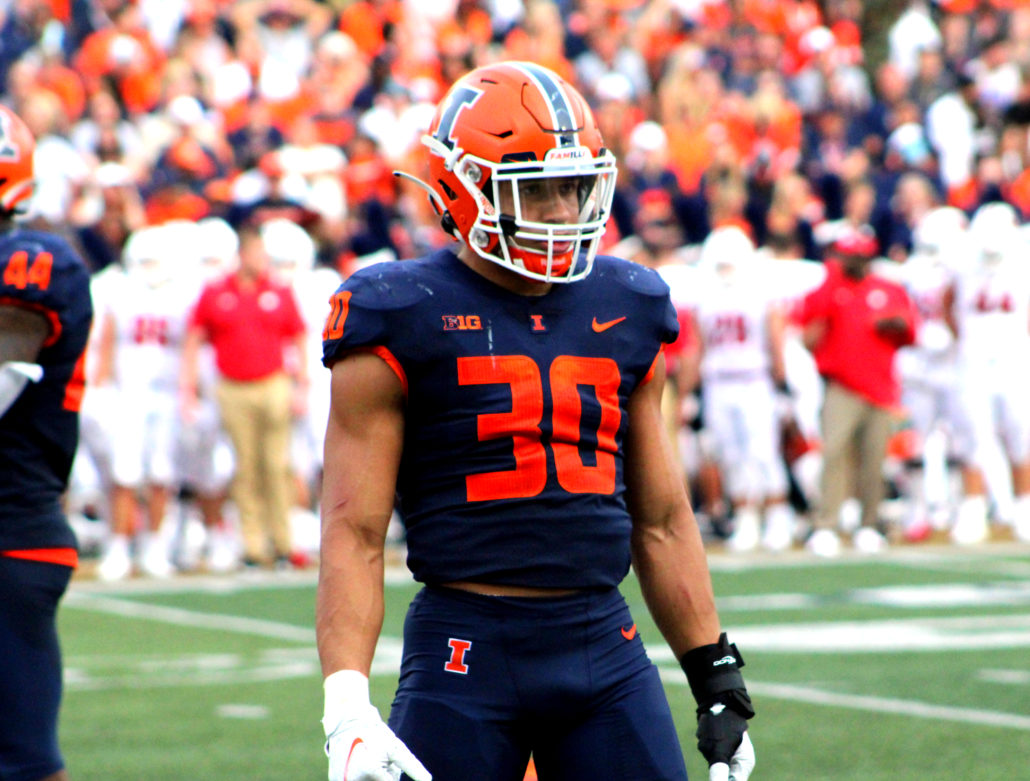 The two-time, All-Big Ten performer was selected in the third round Friday night by the Philadelphia Eagles.
The Eagles' defense was shredded by Patrick Mahomes in the Super Bowl, so they needed some studs, especially in the secondary. Philadelphia killed two birds with one stone when it drafted Sydney Brown.
After all, he's a high-caliber defender, who excels against the run and out in pass coverage. Brown helped Illinois finish second in the Power Five, and third in the FBS in total defense last season. Not to mention he led the team in tackles in 2021.
The Canadian is a true definition of a ballhawk, and the numbers don't lie. Brown picked off 10 passes in his career, including six last year. His 10 interceptions is tied for ninth-best all-time at Illinois. Brown has unbelievable instincts, which allows him to always be around the ball. The former three-star prospect racked up a jaw-dropping, 320 tackles with the Fighting Illini.
The Eagles need that type of experience, leadership and production in their secondary. Philadelphia snagged Georgia's defensive lineman Jalen Carter and linebacker Nolan Smith to seal up their front seven. The franchise nabbed Brown and another Bulldog in cornerback Kelee Ringo to upgrade the secondary.
The 5-foot-10, 211-pound Brown received a 6.14 prospect grade, which meant he's projected as a good backup, with the potential to be a starter. Judging from his journey, Brown didn't come this far to be a backup. He'll likely make an immediate impact as a rookie this fall because he's an alpha male.
There's no denying Brown has all of the physical tools to succeed at the next level. The 23-year old looked impressive down at the Senior Bowl. Brown also ran a 4.47 40-yard dash time, generated 23 reps in the bench press and had a 40.5-inch vertical at the NFL Scouting Combine. His hands and arms are even bigger than his twin brother Chase's.
Brown is a tone-setter, and a great game day motivator, which should bode well for him at the next level. He's a defender that demands perfection out of himself, so of course he's going to expect it from his teammates. Having those types of attributes will be vital in the locker room, and make everyone around him better.
Brown's legacy is cemented in Fighting Illini lore now. Illinois had four players in this year's draft class, including three from the secondary, which is the most by the program since 2013. And Brown is poised to make Illinois proud by becoming that swiss army knife weapon for the Eagles this fall.