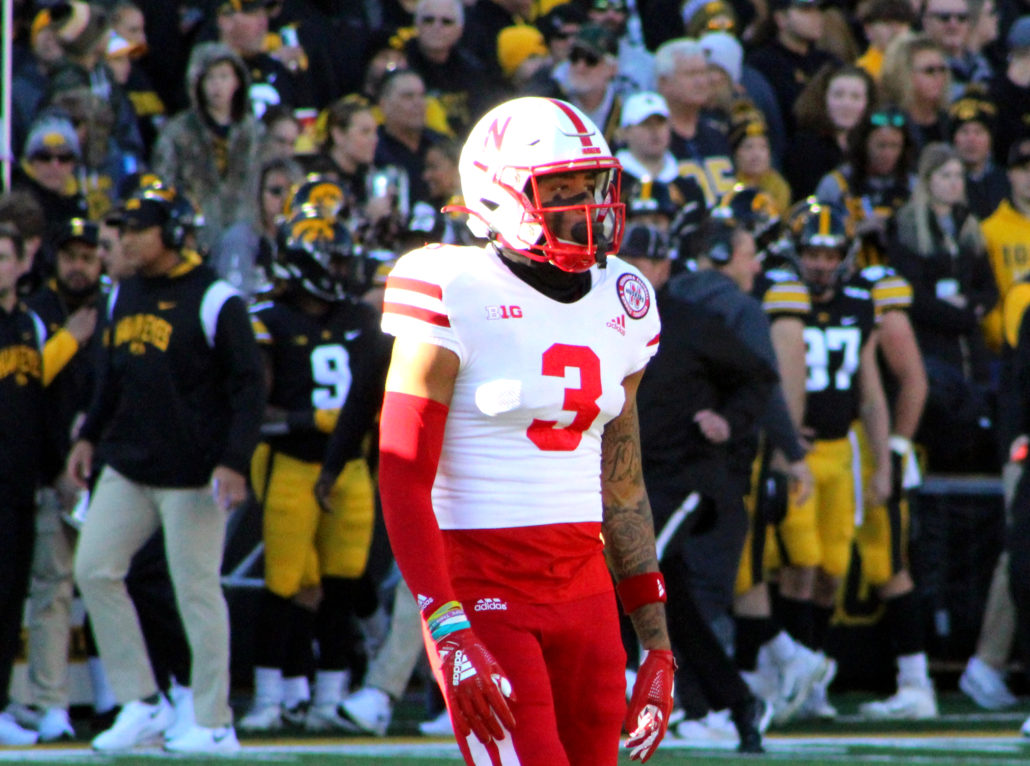 The wideout started a streak for Nebraska when he got drafted Saturday afternoon.
The Tampa Bay Buccaneers selected Trey Palmer in the sixth round. That made him the second Husker wide receiver taken in consecutive years in the NFL Draft. Not to mention he was the second Nebraska player picked in this year's class.
It's a head-scratcher to Big Red Nation that Palmer fell to 191st overall in the first place. After all, he had an unforgettable campaign in 2022. Palmer caught 71 balls and had nine touchdown receptions. Not to mention his 1,043 receiving yards set a school record. Palmer also earned second-team, All-Big Ten honors in his only season with the Huskers.
He's known for his blazing speed, and ability to stretch the field on defenses. His 4.33 40-yard dash time at the NFL Combine was the fastest among receivers at the event. The former five-star prospect also generated a 1.51 10-yard split time. Palmer even competed at the Senior Bowl to prove his worth and polish his skills.
However, he only received a 5.83 prospect grade, which means Palmer is projected as an average backup or a returner on special teams. Draft analysts criticized his 10 dropped balls last year, and the fact that he relies too much on his speed to get separation from defensive backs.
In the NFL everyone is fast, and bigger defensive backs use bump-and-run coverage to knock receivers off their routes. So Palmer has to become a better blocker and route-runner at the next level. There's no denying that he's still a work in progress.
Regardless of his limitations as a pass-catcher, Palmer's ability to take the top off the defense makes him a threat to score every time he's on the field. The Louisiana native displayed his abilities against Purdue last season. Palmer generated 237 receiving yards, which was a single-game record for Nebraska. He also eclipsed the century mark in receiving yards against Indiana and Iowa.
The Buccaneers are going through an offensive overhaul, which means Palmer has an opportunity to make an impact, despite being a day three pick. He should have no problems with adjusting to a new offense, considering he learned a new scheme in each of the past two seasons at LSU and Nebraska. Palmer arrived in Lincoln with a lot of hype, but delivered on all of it.
That should bode well for his NFL future, even though Palmer is still an unfinished product.