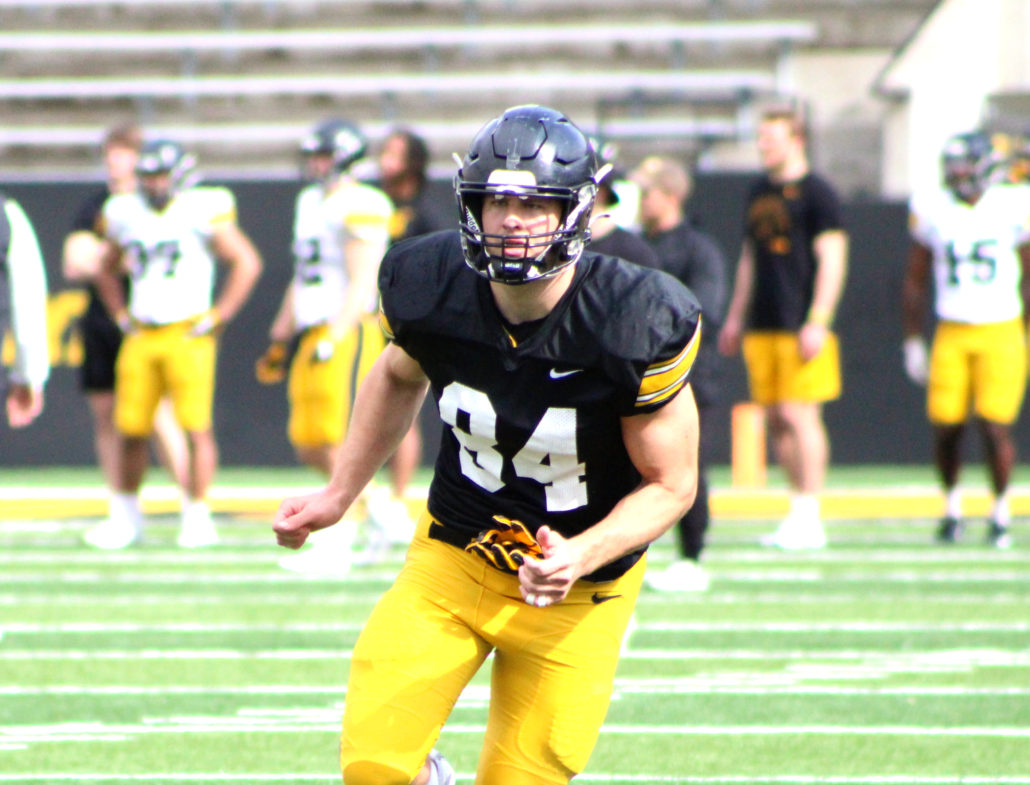 The Detroit Lions selected Iowa's star tight end 34th overall in the second round of the NFL Draft Friday night.
It was another milestone for the Hawkeyes because Sam LaPorta became the 12th tight end drafted during Kirk Ferentz's tenure. Not to mention Iowa has been dubbed 'Tight End U" for a reason.
After he got drafted, LaPorta joined an elite group that consists of Austin Wheatley, Dallas Clark, Erik Jensen, Tony Jackson, Scott Chandler, Brandon Meyers, Tony Moeaki, C.J. Fiedorowicz, George Kittle, T.J. Hockenson and Noah Fant. Not to mention Clark, Hockenson and Fant were first-rounders.
It's no mystery that Iowa has established a pipeline for tight ends to the NFL. The Hawkeyes' strength and conditioning, the physicality of the Big Ten and coaching has helped their tight ends be successful and made them NFL-ready.
There's no denying LaPorta is one of the best tight ends in this year's Draft class. After all, he led Iowa in receptions and receiving yards for the past two seasons. The Illinois native is a big target, with soft hands and efficient blocking, which makes him the ultimate safety net at the next level.
He's a two-time All-Big Ten performer, who earned first-team honors in 2022. The former three-star prospect was also a John Mackey Award finalist. He racked up 157 receptions and 1,768 receiving yards in his career, which were the most ever for an Iowa tight end. LaPorta received a 6.18 prospect grade. So he's projected to be a good backup with the potential to develop into a starter in year one.
The six-foot-three, 245-pounder has tremendous upside too. Not to mention LaPorta ran a 4.59 40-yard dash time, and had a 35-inch vertical at the NFL Combine. That's impressive for a player his size. LaPorta has all of the physical tools to make an immediate impact for the Lions this fall. The cherry on top for him is the fact that he'll be reuniting with former teammate Jack Campbell, who was selected 18th overall by the Lions in the first round Thursday night.
Detroit fans want LaPorta to perform like he did at Illinois, when he caught nine balls for 101 yards. The 22-year old also had a stellar outing at Minnesota, when he hauled in four passes for 95 yards. Although Hockenson made the Pro Bowl twice with the Lions, fans are expecting LaPorta to have a bigger impact.
Regardless of the matter, Detroit drafted a player that's going to give his all in the gridiron. LaPorta will bring leadership and high character to the locker room. And that's a testament of the culture that the Hawkeyes have established for years with their tight ends. LaPorta is just the latest version.