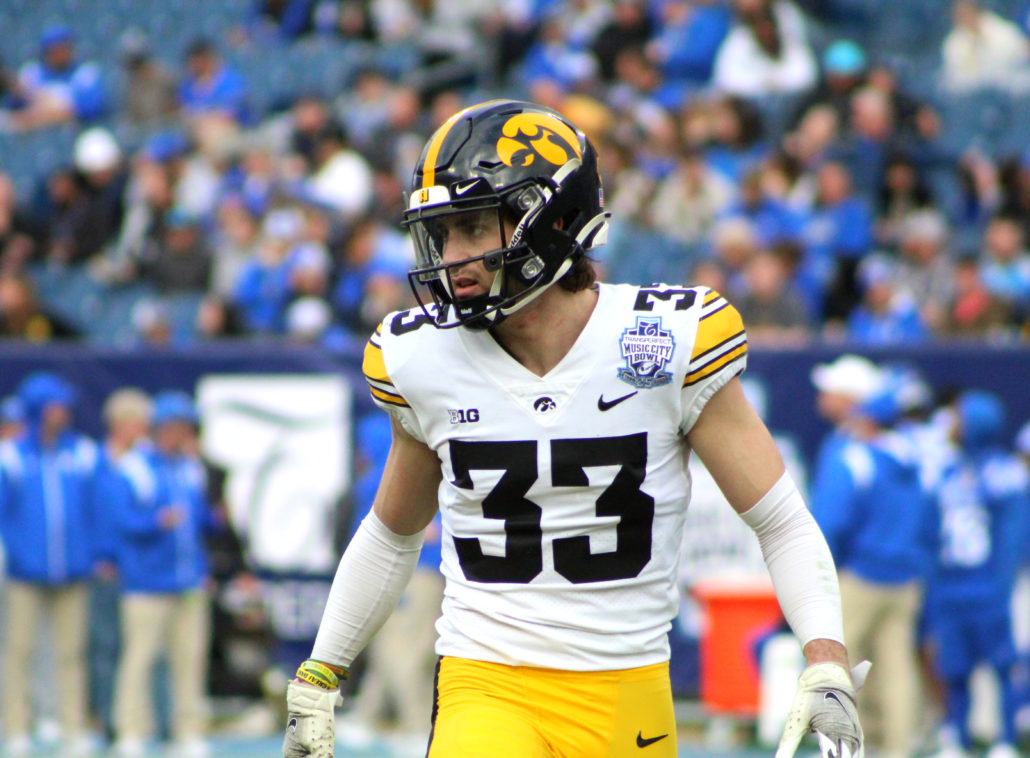 Kirk Ferentz is currently College football's longest-tenured coach, who has put a plethora of Hawkeyes in the NFL.
On Friday night cornerback Riley Moss set another milestone for the 67-year old coach. Moss was selected in the third round by the Denver Broncos, and became Iowa's 17th defensive back drafted during the Ferentz era. It solidified that Iowa has a NFL pipeline for players in the secondary.
The former two-star prospect was a tremendous ballhawk for the Hawkeyes throughout his career. Over the past five seasons he hauled in a jaw-dropping, 11 interceptions, and returned three of those for touchdowns. Moss was also a two-time, first-team, All-Big Ten performer. His success is a testament of how Ferentz does more with less. Longtime Defensive Coordinator Phil Parker deserves credit too, considering he does extensive work with the defensive backs.
Parker helped Moss become a staple against the run, and a terror out in coverage. Moss is a natural at sitting out on an island waiting for the action to come his way. And when Moss' number got called he delivered. Not to mention he racked up 158 tackles, including 123 solo in his career.
Moss competed at the Senior a couple of months ago, and was one of the fastest defensive backs in the event. The Iowa native displayed more speed at the NFL Scouting Combine when he ran a 4.45 40-yard dash time. On top of that, Moss had a 39-inch vertical. So it shouldn't come as a surprise that he was the 13th defensive back overall that got drafted.
What makes Moss special is his versatility. The six-foot-one, 193-pound corner can play man-to-man, in the nickel and drop back and be a safety. No doubt Moss will give the Broncos options in the secondary because of his skill set. The 22-year old helped Iowa's defense finish first in the Big Ten, and sixth nationally against the pass last year.
Moss received a 6.12 prospect grade, which means he has the potential to be a starter in the NFL. There's no denying the Hawkeyes have made their presence felt in this year's draft class. Kaevon Merriweather is another member from Iowa's secondary, who hopes to hear his name called on day three. Merriweather competed with Moss down at the Senior Bowl, and was a second-team, AP All-American last season.
The Hawkeyes could very well have four defenders drafted from the 2022 squad once it's all said and done. Which is why Ferentz and his defensive staff are one of the nation's best at getting defenders ready for the next level.