C.J. Stroud poised to change narrative of Buckeye quarterbacks in NFL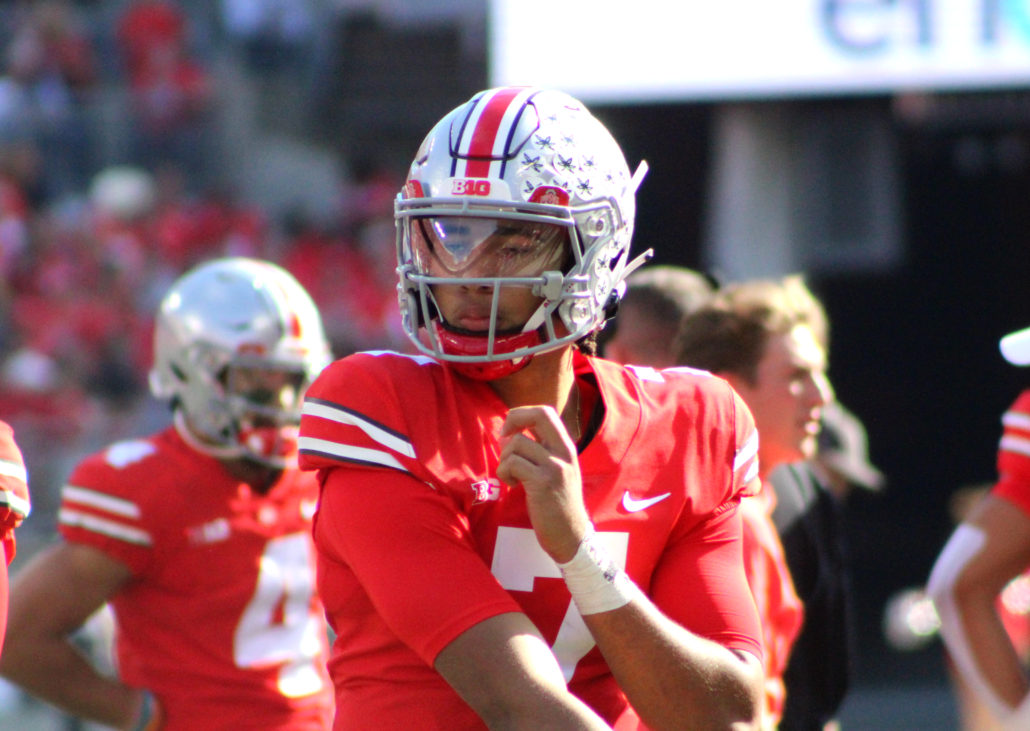 There's no denying he has been one of the top quarterbacks in College football over the past two seasons.
C.J. Stroud proved he was the ultimate competitor, and delivered in several clutch moments for Ohio State. So it was a no-brainer that the Houston Texans selected him with the No. 2 pick Thursday night, after Bryce Young went first overall.
However, the elephant in the room is that Buckeye gunslingers don't pan out well in the NFL. After all, Heisman winner Troy Smith, and Cardale Jones fizzled out fast. Terrelle Pryor switched to wide receiver at the next level. Even the first round signal-callers have struggled.
Dwayne Haskins was released two years after getting drafted, and Justin Fields' first two years with the Chicago Bears have been all about growing pains. Regardless, what separates Stroud from the rest of the pack, is the fact that his arm talent is unmatched.
The Californian led the entire FBS in passing efficiency last season. Stroud ranked first in the Big Ten, and second nationally with 41 touchdown passes. He wasn't no one-hit wonder either. Which is why he passed for  8,123 yards in three seasons. Not to mention Stroud ranks second all-time in school history with 85 touchdown passes.
The 21-year old is a winner too. Stroud led the Buckeyes to back-to-back 11-win campaigns. He was a big reason why the Buckeyes made an appearance in last year's Playoffs. On top of that his Rose Bowl performance against Utah was epic. Stroud broke threw for a single-game school record with 537 yards in the Granddaddy victory.
The former four-star prospect has his critics though. He failed to lead Ohio State to a Big Ten, and lost to Michigan for the last two seasons. Like Young, Stroud had the best talent College football could offer around him to make the gunslinger look even better.
Still, he received a 6.70 prospect grade, which means he's projected as a year one starter. Stroud has ideal size, standing six-foot-three, weighing 214 pounds, with 10-inch hands. The Texans has been one of the NFL's worst franchises since Bill O'Brien left. With new coach DeMeco Ryans patrolling the sidelines in Houston, and a breath of fresh air with Stroud lining up behind center, the quarterback has a clear-cut path to success the next level.
Former Buckeye quarterbacks been needing a narrative change in the NFL. Stroud clearly has the arm and upside to make critics put some respect on the program's name and how it prepares quarterbacks for the next level.