Will McDonald ends Iowa State's 50-year drought in 2023 NFL Draft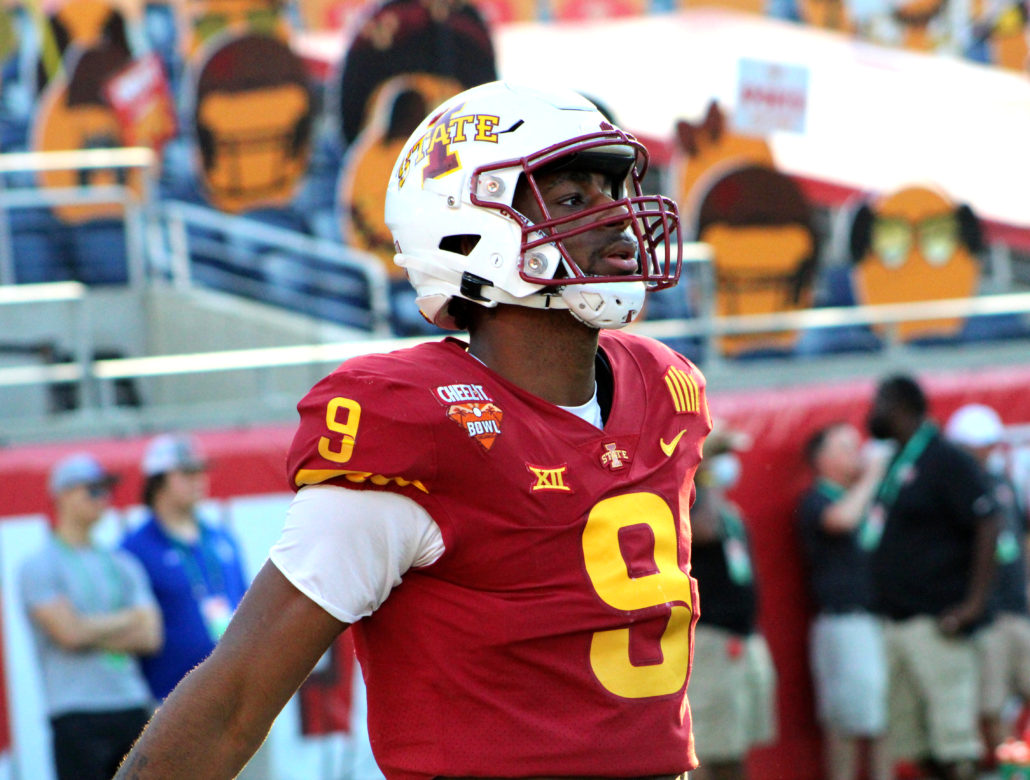 The New York Jets raised millions of eyebrows when they selected the Iowa State edge rusher at No. 15 overall Thursday night.
A franchise that just required star quarterback Aaron Rodgers earlier this week, decided to go with the most freakish athlete in this year's Draft. Although some criticized the pick because the Jets need more pieces around Rodgers, they can't ignore what McDonald brings to the table.
The Wisconsin native ate quarterbacks for breakfast throughout his career with the Cyclones. Which is why McDonald is Iowa State's all-time leader in sacks. He's a three-time, first-team, All-Big 12 performer. Not to mention he was named co-Big 12 Defensive Lineman of the Year in 2021.
McDonald made program history as the first Cyclone defender to ever be selected in the first round, and second overall. George Amundson was the only Iowa State player to go in the first round, and that was back in 1973. It was a long time coming. McDonald ended a 50-year drought. It was an epic moment in Kansas City, and McDonald wasn't even in attendance for the event.
Regardless, he made the program, and the citizens of Ames proud. McDonald has a high ceiling, and Iowa State fans are anticipating him to accomplish a lot at the next level.
His talents were too much to ignore for him to fall down towards the bottom of the first round. The 23-year old received a 6.41 prospect grade, which means he's projected to be a solid starter within two years. McDonald has raw capability though. He can leap over cars with ease. The kid often required multiple blockers, and still found his way to the gunslingers. His long wingspan allows him to be disruptive at the line of scrimmage. McDonald is flexible, has a low center of gravity for a player his size, and is always around the ball.
He made so many plays in the trenches for the Cyclones, and was impressive down at the Senior Bowl a couple of months ago. The former three-star prospect played for one of the best Defensive Coordinators in College football, under Jon Heacock. McDonald was the enforcer of Heacock's defenses, which were one of the top units in the Big 12 over the past three seasons.
It's hard to overlook an athlete who tallied 34 sacks in his collegiate career. McDonald can wreak havoc off the line of scrimmage, or can drop back in coverage and create mismatches. He'll likely do more damage up front, but that's a testament to McDonald's versatility. Accomplishing something that hasn't been done in the program for half of a century means McDonald's legacy is now cemented in Cyclone lore.