Deuce Vaughn ends Wildcats' 11-year drought of drafted running backs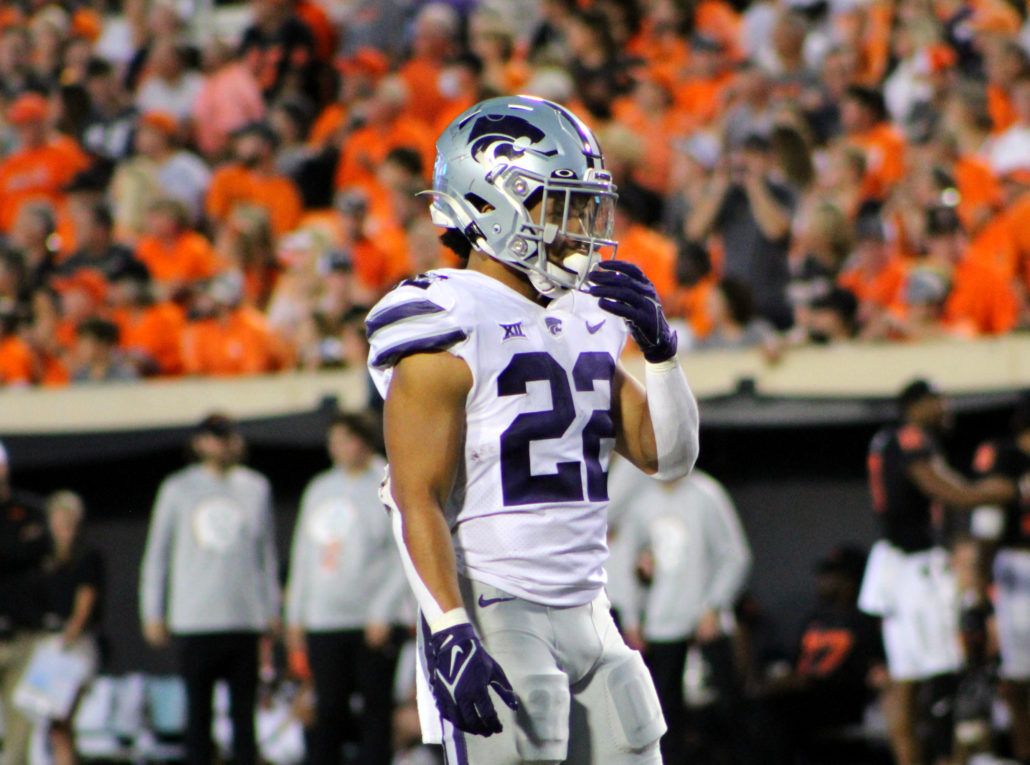 The All-American rusher added another milestone to his legacy after he got selected in the sixth round Saturday afternoon.
The Dallas Cowboys picked Deuce Vaughn 212th overall. Not to mention it was the first time since 2012 that a Kansas State running back got drafted. Vaughn was one of three Wildcats that heard their name called over the three-day event.
Jerry Jones is the most popular owner in the NFL, and a lot of thought goes into his decisions. So Vaughn couldn't have ended up in a better place to play. After all, he's a Texas native, his father Chris Vaughn is an assistant director of college scouting for Dallas, and the franchise needs a high-caliber rusher.
The Cowboys released Ezekiel Elliott during the offseason, and Tony Pollard is still recovering from a fractured fibula. That means Vaughn has the perfect opportunity to make a splash with America's Team. The five-foot-five, 179-pounder was criticized by Draft analysts for his lack of ideal size, and an underwhelming 4.6 40-yard dash time at his pro day.
Vaughn received a 5.86 prospect grade, which means he's projected as an average backup or special teamer. However, he brings a lot to the table. Vaughn rushed for 3,604 yards in three seasons with the Wildcats, which is the second-most in school history behind the Hall of Famer Darren Sproles. His 34 rushing scores rank fourth all-time at Kansas State.
He also has a 35.5-inch vertical. That's why he was able to catch 116 passes out of the backfield for 1,290 yards and nine touchdowns in his career. Vaughn also eclipsed the century mark in rushing yards 21 times as a Wildcat, including 18 against Power Five opponents.
The 21-year old is also a two-time, All-Big 12 performer and a conference champion. Although Vaughn doesn't have top end speed, he makes up for it with amazing vision and quickness. Often times he's hard to locate for defenders because his height allows him to hide behind offensive linemen.
Vaughn's journey up to this point has been all about perseverance. He defied all of the odds and continues to make strides in his career. The best is yet to come for the talented rusher, considering he can be used in a variety of ways at the next level. Vaughn is already going to go down as one of the best running backs to play for Kansas State. And after ending the program's drought of drafted running backs, his legacy is now cemented in the purple and white.