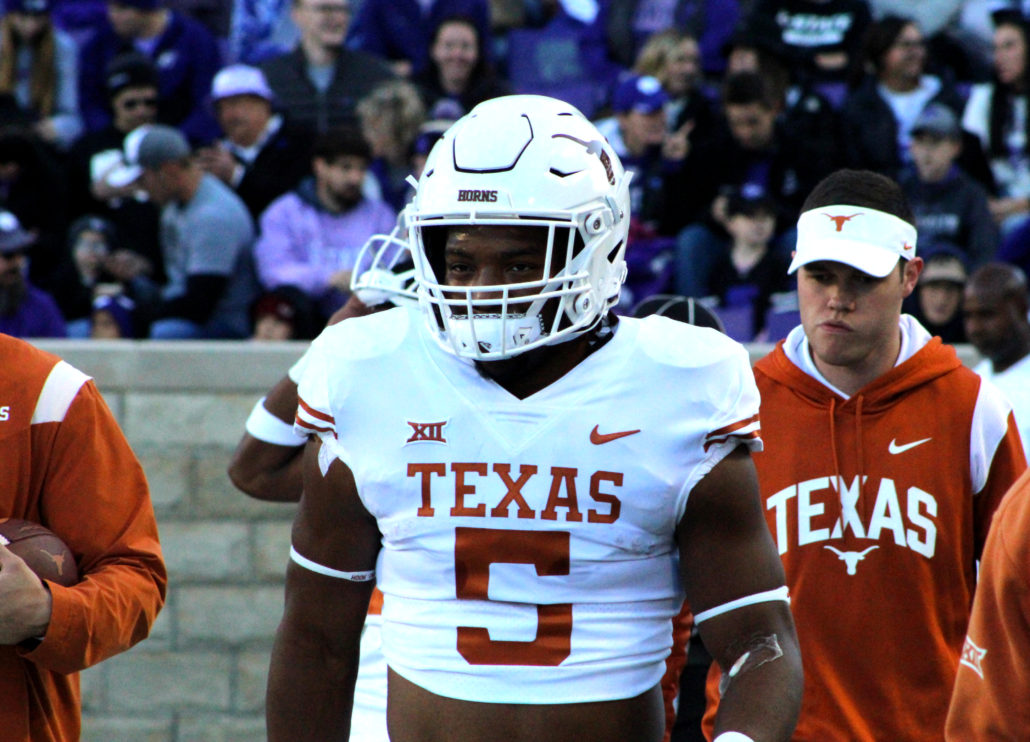 If there's a sure thing in this year's NFL Draft, the Texas rusher fits the bill.
After all, Bijan Robinson set the College football world on fire for the past three seasons, with his explosiveness and big play ability. Which is why it was a no-brainer that the Atlanta Falcons selected the talented rusher eighth overall Thursday night.
It was the first time since 2002 that the Falcons selected a running back in the first round. So there's no denying that Robinson was a priority for General Manager Terry Fontenot. Robinson is a generational talent, who accomplished so much on the gridiron, and has the accolades to show for it.
The former five-star prospect won the Doak Walker Award last season, and was a first-team, AP All-American. In three seasons with the Longhorns, he rushed for 3,410 yards, which ranked fourth all-time. Robinson had a nose for the endzone, and racked up 33 career rushing scores. Not to mention he has some soft hands to go with his athletic prowess. Robinson caught 60 balls out of the backfield in his career, for 805 yards and eight touchdowns.
He's also an efficient blocker, which should carry over well at the next level. The 5-foot-11, 215-pounder is the first Texas running back selected in the first round since the late Cedric Benson accomplished that feat in 2005, and fifth overall. Now he's in the same conversation as Benson, Spec Sanders, Earl Campbell and Ricky Williams.
Robinson received a 6.84 prospect grade too, which means he's projected to be a starter in year one. Handling the NFL spotlight should be a smooth transition for him, considering he had a NIL deal with Lamborghini as a student-athlete. If his rookie campaign goes like his junior season, Robinson will earn Offensive Rookie of the Year with ease. The 21-year old led the Big 12 in rushing, and finished fifth nationally.
Robinson is a running back that gets stronger with every carry, and that's ideal in the NFL. The position has become so risky nowadays because of the short life span at the next level. However, Robinson has durability, and can be a workhorse. His frame and hand size should take him a long way, meaning he can handle the big hits, and deliver some at the same time.
Having a player who can take the pigskin to the house from anywhere on the field, should do wonders. The Falcons stole the show by selecting the gifted rusher. Robinson is guaranteed to have one of the highest jersey sales among rookie players, and will definitely make Longhorn Nation proud.