Felix Anudike-Uzomah drafted by Super Bowl Champs in round one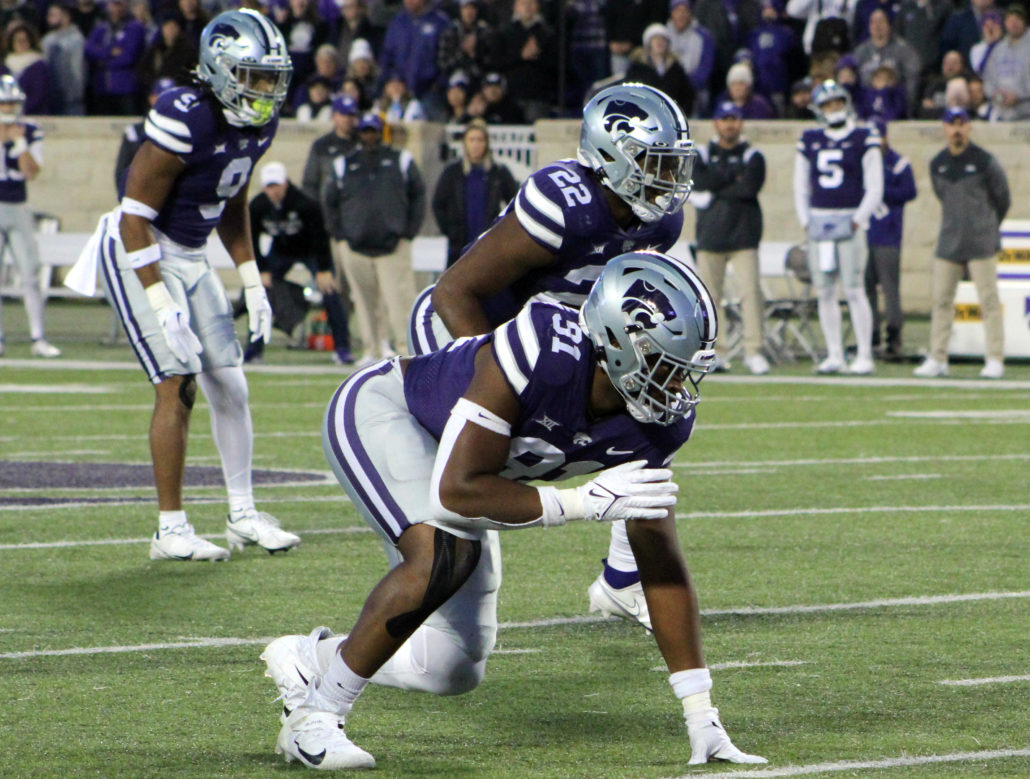 There's no denying the Wildcat edge rusher was one of the most feared defenders in the Big 12 over the past two seasons.
Felix Anudike-Uzomah heard his name called with the last pick in the first round of the NFL Draft Thursday night. It was a milestone for the program. After all, he became the first Wildcats selected in round one since 2009. Not to mention Anudike-Uzomah is Kansas State's first defender drafted that high since Terrance Newman accomplished that feat in 2003.
Now he's returning to his hometown to play for the Kansas City Chiefs. The franchise has won two of the last four Super Bowls, so Anudike-Uzomah can relate to the players, because he helped the Wildcats win a Big 12 Title last season. The 21-year old was named the Big 12's Co-Defensive Lineman of the Year in 2021. That's when he fell one sack short of breaking the program's single-season record.
However, he followed up that campaign with Big 12 Defensive Player of the Year honors in 2022. Over the past two years Anudike-Uzomah has stockpiled 96 tackles off the edge, including 25.5 for loss and 19 sacks. The six-foot-three, 255-pounder was a natural at bringing down ball carriers in the backfield, and making quarterbacks eat grass.
So much so, that he received a 6.34 prospect grade, which meant Anudike-Uzomah was projected as a second round pick, and a starter at some point in his career. That didn't matter though, because the Chiefs raised several eyebrows by selecting him in the first round.
Coach Chris Klieman is turning Kansas State back into the powerhouse program that it was in the 1990's. It's obvious Anudike-Uzomah benefited from the strength and conditioning, plus the discipline from Klieman's coaching staff. That's why he wreaked so much havoc off of the edge. His non-stop motor, and lower center of gravity is the reason why he often required two blockers.
It's mind-boggling that Anudike-Uzomah was only a three-star prospect out of high school. The Wildcats molded him into a third-team AP All-American though, which is a testament to Klieman's development. With Anudike-Uzomah's rare skill set, he's poised to make an immediate impact for the reigning Super Bowl Champs in 2023. At this point he's going to replace Frank Clark and play alongside pro bowler George Karlaftis.
Anudike-Uzomah has made the program proud with his heroics on the gridiron. And if he dominates in the pros like he did in college, Anudike-Uzomah will have the potential to earn Rookie Defensive Player of the Year. That's how impactful he is at the line of scrimmage.