Jirehl Brock operating back at full strength after rehabbing ankle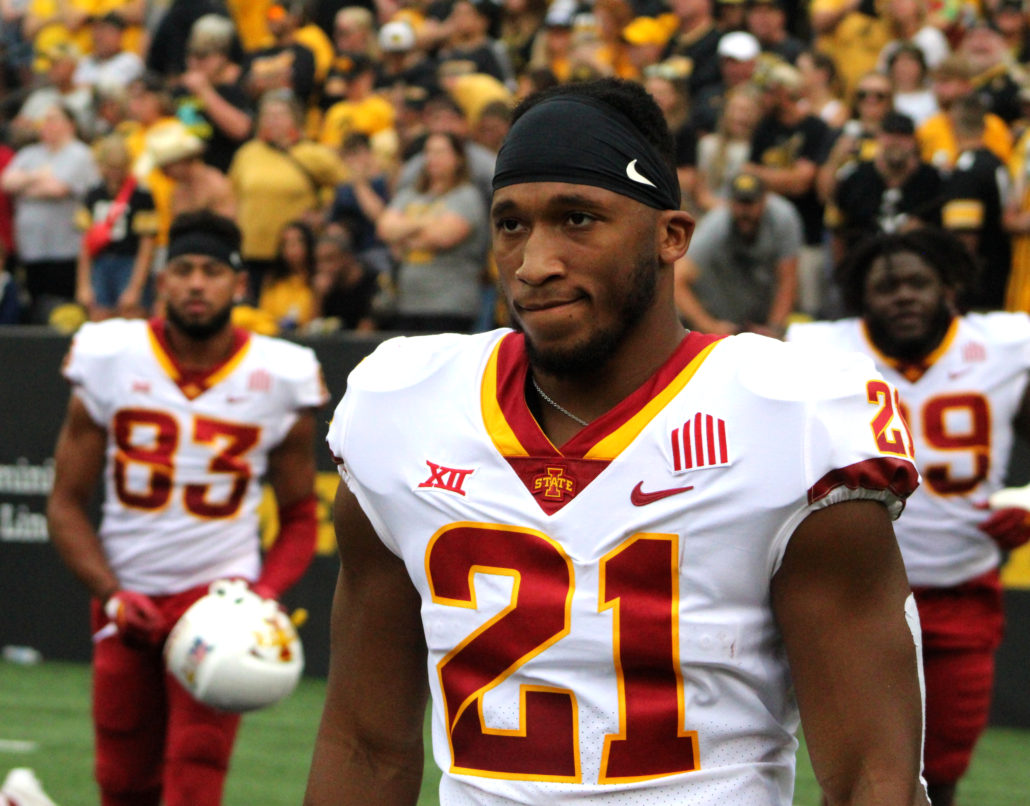 AMES, Ia. — After leading Iowa State in rushing, despite missing the final two games last season, the running back's return this spring has fans happy about the direction of the offense.
Although Jirehl Brock had a difficult time carrying the torch Breece Hall left behind, he was able to make his own mark with the Cyclones. After all, he got off to a hot start in 2022 and hit the century mark in rushing in the first two games.
However, Brock's production decreased significantly for the remainder of the year, and Iowa State's offensive line never got a consistent push up front. Which is why Brock and the Cyclones' ground attack suffered from the ineffective blocking.
Iowa State finished dead last in the Big 12, and 116th nationally in rushing offense. It was unfortunate that Brock suffered an ankle injury in the loss at Kansas, and played through it over the following five games. After spring ball wrapped up Saturday, the Illinois native made everyone aware that he was back healthy and feeling like his old self.
"I felt like me again, still trying to get better at certain things, where I can make cuts on a dime when I want to," Brock said. "Just be able to plant and run, lower my shoulder and still get forward, just a hard-nosed runner."
He actually returned back to the gridiron ahead of schedule. Brock credits his swift rehabilitation to discipline and determination. Having his teammates by his side with the love and support, put everything in perspective for the rusher. Brock made sure he utilized his time wisely, and got everyone on the offense involved. Now he's glad to see that it's all paying off.
"We used a lot of the winter and spring for meetings with the offensive linemen, and running backs together," he said. "So we would kind of be on the same page."
Anything to help the Cyclones improve their woeful rushing numbers. Nathan Scheelhaase took over play-calling duties, and that has Brock excited for the fall. The six-foot, 220-pounder is preparing to use his soft hands more, with catching passes out of the backfield. After all, Brock caught 21 balls last year, and has two touchdown receptions in his career.
The former four-star prospect just wants to be durable, and trustworth when the ball is in his hands. Great running backs get stronger with every carry, and Brock has some workhorse tendencies. He only carried the ball 99 times last season, compared to Hall's 253 attempts in 2021.
Now that Brock is approaching his fifth year in the program, he wants to make it his best one yet. The Big 12 can get physical down the stretch. So he must take better care of his body, and not be as reckless with contact. That's easier said than done, considering Brock's punishing running style. Regardless, Brock is confident that he'll get the job done now that his ankle is good to go.
"Still trying to get better at certain things, but it feels good to be back with these guys, and I feel real good being out here."