Daniel Green back healthy and ready to rumble with Wildcats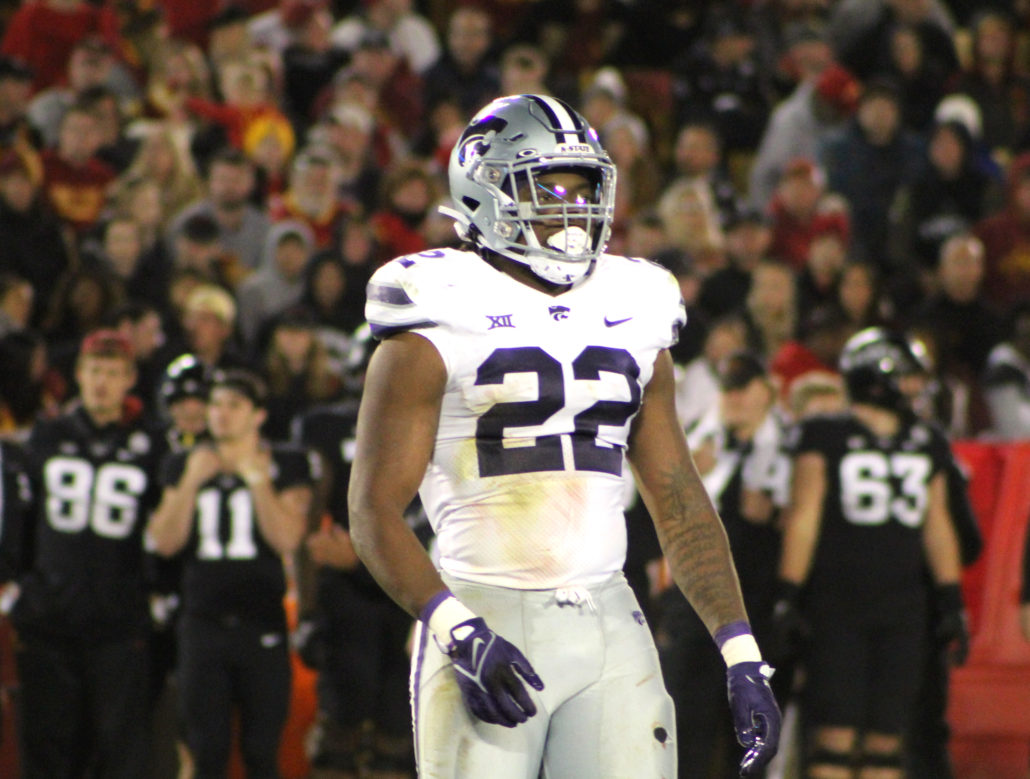 MANHATTAN, Kan. — The Kansas State linebacker got banged up last season, and still played through his injuries.
None of it kept Daniel Green from making a huge impact on the defense. After all, he was a staple in the Wildcats' Big 12 Title run. The team wrapped up spring ball this week, and the Portland native feels better now than he did all throughout the 2022 campaign.
Green credits his swift rehabilitation to his dieting and work ethic. Which is why he's not surprised to be operating at full strength now.
"I've always been a big recovery guy, I take care of my body," Green said. "Just getting healthier in some of the areas that I ended the season with nicks and bruises, and getting fully healed up from those things."
Green feels Kansas State's linebacker room is the strongest it's been since he's been there. Austin Moore is back after leading the team in tackles last season. Khalid Duke generated 44 stops, including five for loss and three sacks. Green just wants to get back to his 2021 mode, when he led the team tackles, and stops behind the line of scrimmage.
Playing alongside Moore has Green truly amped up, and he appreciates the value his fellow linebacker brings to the table
"He (Moore) makes the defense even scarier, linebackers are the quarterbacks of the defense, and we have two studs," he said. "So it's really exciting with what we can do, starting from the middle of the defense."
The former four-star prospect has also enjoyed mentoring the younger backers. Everyone has embraced the Wildcat standard, and want to become Big 12 Champions again. Green believes the unit has a high ceiling for the fall. That's because everyone is on the same page and share a common goal.
"I think the potential is as far as we want to take it," the 24-year old said. "We got great talent, we got a lot of guys that already bought in to what we're trying to do here, and now the newer guys are getting comfortable with the philosophies."
Green is preparing to have his best season yet on the gridiron. He gave fans a taste of his defensive prowess last year. The six-foot-three, 245-pounder tallied a season-high, 10 stops in the Big 12 Championship Game. Green also recorded seven tackles and picked off a pass in the victory over Missouri.
Now he's ready to build on his 219 career tackles, and 9.5 sacks. Green wants to be the ultimate enforcer and set the tone every game. There's nothing like being a natural at bringing down ball carries, and Green loves collisions. Still, he's not taking anything for granted and is remaining humble through it all. Green understands that his journey is far from over, and there's much more for him to accomplish this fall.
"Everything happens for a reason, I'm just trusting the process, and excited to be back out here with the guys."