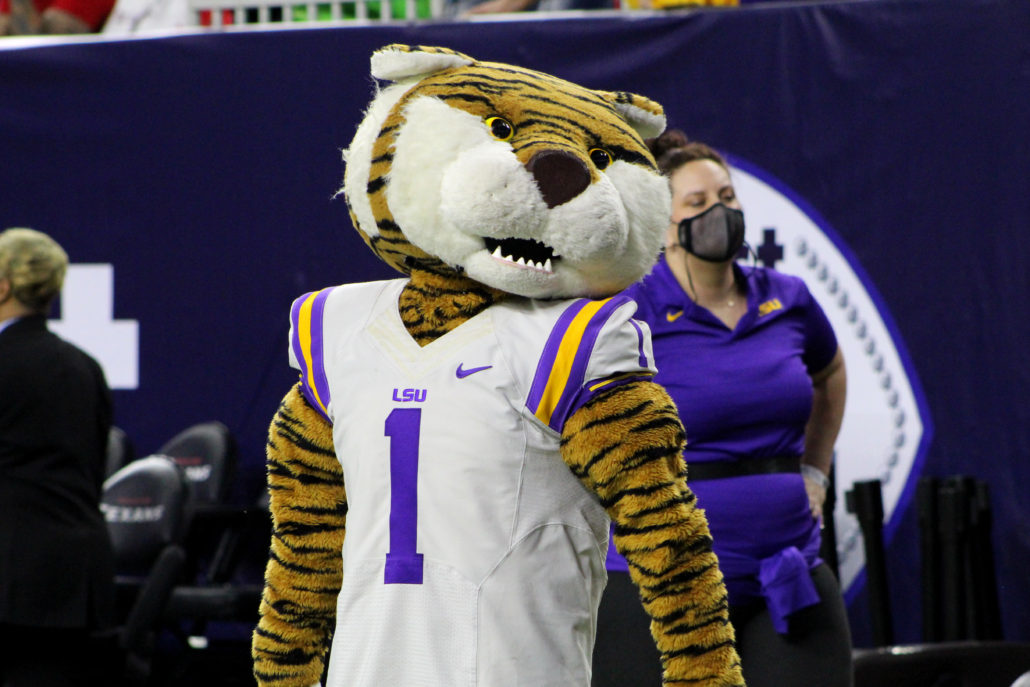 ORLANDO, Fla. — The Bayou Bengals were last seen in action in the SEC Championship Game against a team that's going to be playing for a National Title.
Although LSU lost that clash to Georgia, Coach Brian Kelly believes they learned from their mistakes. Fast forward three weeks later, and Kelly's boys are preparing to take on Purdue in the Citrus Bowl.
Unlike last year, the Bayou Bengals have more than enough players available for this matchup. Kelly said 65 players have traveled with the team to Orlando. Camping World Stadium is nothing new to Kelly though. As a matter of fact he's coached in the venue a few times when he was at Notre Dame.
The cherry on top for Kelly is playing a team and coach he's very familiar with. After all, Purdue is in the same state as Notre Dame. Kelly went 6-0 against the Boilermakers during his time with the Fighting Irish. Not to mention he's 1-0 head-to-head against Jeff Brohm, which was 27-13 victory last season. So there's no denying he's pumped up for this matchup.
"There is an energy that you see when you get to the bowl site that is kind of different, but there are three weeks here that you have to manage it too," Kelly said. "In our situation our depth is an issue, so you have to be careful in the way that you prepare or you are going to have guys injured."
Wideout Kayshon Boutte opted out of the bowl game, but quarterback Jayden Daniels is going to play. He's also going to return to LSU in 2023. Kelly exceeded expectations this season by winning the SEC West in his first season. Now the Bayou Bengals are trying to win 10 games for the first time since 2019. There's plenty of talent still on the roster, and Kelly is proud of the way his team persevered through his 2022 campaign.
"I think the team itself found ways to win, I think fought for four quarters, and that what you are looking for," he said.
Playing in the toughest division in all of College football isn't easy. And the physicality of the SEC takes its' toll on the players when it's time for postseason play. Kelly is just ready to get his team back on the winning track and build positive momentum for next season.
He understands the Boilermakers aren't a pushover though, and they still won the Big Ten West. Purdue (8-5) even gave Michigan a scare in the Big Ten Championship Game. Brohm will also be looking to end his tenure there on top. Which is why Purdue has LSU's full attention, despite not having stud players like Aidan O'Connell and Charlie Jones. Brohm is preparing to start Austin Burton, who doesn't have much experience.
Still, Brohm has a quarterback-friendly system, and will be looking to exploit the Bayou Bengals' secondary, which ranks 40th in the FBS in pass defense. Regardless, Kelly isn't anticipating much change with a new signal-caller lined up behind center for Purdue.
"I expect a very similar Purdue offense that's going to be creative, that's going to look to be balanced, take shots down the field and kind of run their offense the way they have been running it."