O'Rien Vance refusing to let Cyclones suffer hangover following big upset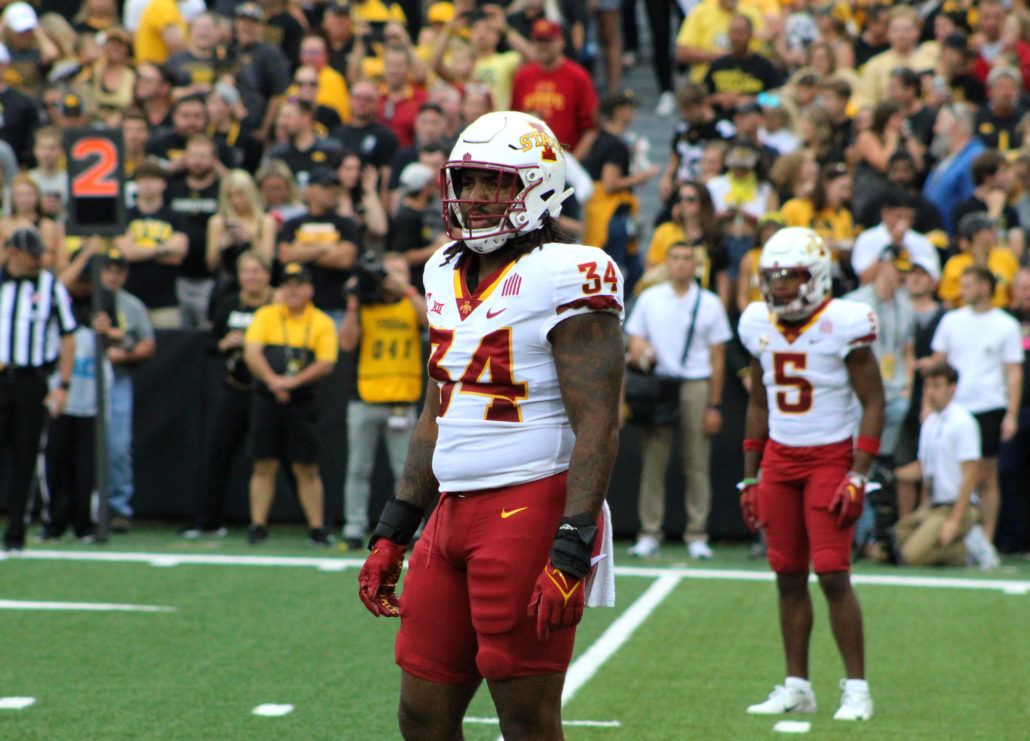 IOWA CITY, Ia. — There's no denying Iowa State's comeback win over Iowa was a big deal for the program.
Not only was the Cy-Hawk victory the first for Coach Matt Campbell, but for senior linebacker O'Rien Vance, it was a long time coming. After all, Vance is a Iowa native, who's been a Cyclone since 2017, and experienced all of those tough losses to their in-state rival.
Not to mention it was the first time Vance played in Kinnick Stadium. And he took advantage of the spotlight, with six total tackles, including four solo. So of course Vance celebrated, but he made sure not to let the victory define Iowa State's season.
Although the Cyclones are 2-0 for the first time under Campbell, Vance is keeping his teammates focused on the task at hand. And that's preparing for Ohio. Often times teams win big games and celebrate like there's no tomorrow. However, those hangovers linger into the following contest, when the players are most vulnerable.
Which is why Vance is focusing on doing everything in his power to keep his teammates from suffering that same fate.
"Our mentality now is we got this out of the way and we're onto the next team," Vance said. "We're not going to allow this to be the definition of our season, so we're going to keep pushing."
Studying film, correcting the mistakes and leading the linebacker room all involves the pushing. In Vance's eyes that type of preparation is going to help Iowa State avoid a sluggish start against the Bobcats. The goal is to build off the win, and the Cyclones are trying to be 3-0 for the first time since 2012.
That doesn't mean he's downplaying Saturday's win, and hoisting the Cy-Hawk trophy. Vance was very proud to finally accomplish the feat for all of his predecessors.
"It means the world, all of the older guys we've had come through here, past teammates witnessed what happened," he said. "Being able to be on Iowa State and see what they've had to go through the last however many years, and to win this, means everything to me."
The former three-star prospect continues to add more stats and memories to his legacy. With two games in the books, Iowa State currently ranks first in the Big 12 and 11th in the FBS in total defense. Vance has contributed nine total stops, including six solo during that span.
It's no mystery the six-foot-two, 260-pounder is the heart and soul of the Cyclones' defense. Senior defenders like Vance, Will McDonald and Anthony Johnson bring a lot of leadership to the table. And that's what Campbell appreciates the most on the gridiron.
"Those guys, they live in the moment, make plays in the moment, and I think you saw that," Campbell said.
Iowa State's defense held Iowa to 150 yards of total offense, which was its' lowest output in recent memory. That type of domination builds confidence for a team with plenty of young players. Still, everyone is remaining humble and hungry. So Vance expects the wheels to keep rolling after Iowa State's upset.
"This was just the next step in our program's history."