Ranking the Pac-12's best coaches of 2022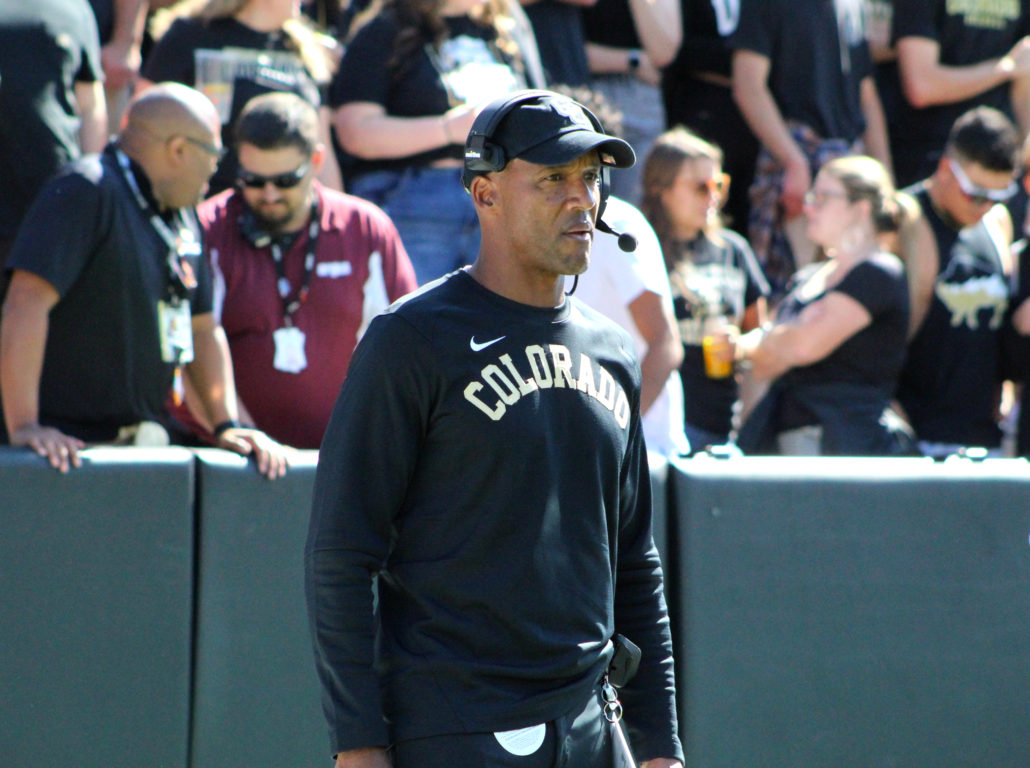 Great football is played on the west coast.
After the sun goes down for half of the country, is when the Pac-12 takes over. It's a conference that's been forgotten about because of a five-year Playoff drought. However, Commissioner George Kliavkoff's influence is starting to take hold on the league.
With the departure of Mario Cristobal and the addition of Lincoln Riley, the Pac-12 is making big moves. These 12 coaches consist of a few veterans, plus a couple of newbies, but from the top to bottom, the Pac-12 has a solid collection of individuals, that are poised to take the league to new heights this fall.
12. Jedd Fisch, Arizona: The 46-year old's coaching career dates back to the late 1990's. Fisch has had numerous stops in the Power Five and the NFL as an assistant, plus he coached UCLA under the interim tag in 2017. His football knowledge and experience is through the roof, and Fisch does extensive work with the quarterbacks. However, none of that worked out for Fisch during his first year with Arizona. The Wildcats only won one game last season, but it was an improvement from Kevin Sumlin's winless campaign in 2020. Not only did the Wildcats finish 101st in the FBS in total offense, but they only scored 18 touchdowns, which was the fewest in the Pac-12. Fisch has a mountain to climb reviving a program that has lost 23 of its' last 24 games. The addition of gunslinger Jayden De Laura should help in 2022.
11. Kalen DeBoer, Washington: The former Sioux Falls wide receiver started coaching at his alma mater 25 years ago. DeBoer worked his way up from the high school ranks and was an Offensive Coordinator at Southern Illinois, Eastern Michigan, Fresno State and Indiana. The South Dakota native was the Bulldogs' head coach for the past two seasons. During that span DeBoer stockpiled a 12-6 record, including a 9-3 campaign in 2021. Not to mention Fresno State won six of its' last eight conference games. Washington fans are hoping DeBoer can provide an immediate spark this fall, especially after their team ended last season on a three-game losing streak. The 47-year old must first figure out his quarterback situation. It'll go a long way in improving an offense that finished 114th in the FBS in total yards per game.
10. Jake Dickert, Washington State: The 38-year old spent 10 years as an assistant in the FCS ranks. Dickert was Wyoming's Defensive Coordinator in 2019, and his unit finished 11th in the FBS in scoring defense that year. He has orchestrated Washington State's defense for the past two seasons. During that span, the Cougars improved from 111th nationally in total defense, to 63rd last year. Not to mention Dickert coached Washington State's final six games under the interim tag after Nick Rolovich was fired. Dickert looked promising and led the Cougars to three victories over their last four conference games. Washington State's offense was solid over the spring with new gunslinger Cameron Ward behind center. If Dickert can keep improving the Cougars' defense, the team will reach a second-straight bowl.
9. Justin Wilcox, California: The 45-year old has an extensive defensive background. Wilcox has been a Defensive Coordinator at Boise State, Tennessee, Washington, USC and Wisconsin before he became California's head coach. All of the experience Wilcox gained from those teams hasn't helped much over the past five seasons with the Golden Bears. He's only had two winning campaigns. Wilcox has never finished with a winning record in conference play. The Oregon native is 26-28 overall, including 15-25 against Pac-12 opponents. A light bulb turned on late in 2021, and the Golden Bears won four of their final six games. However, the offense must change for any significant improvement. California finished 76th in the FBS in total offense, but Wilcox finally has a great quarterback in Purdue transfer Jack Plummer.
8. Dan Lanning, Oregon: The 36-year old spent time as a Graduate Assistant at Pittsburgh, Arizona State and Alabama. Lanning learned under Nick Saban, and was on Kirby Smart's staff at Georgia for the past four seasons. He served the last three years as the Bulldogs' Defensive Coordinator. During that span Lanning fielded some of the country's best defenses and helped the program win its' first Natty since 1980. Georgia ranked first in the SEC in total defense in 2019 and 2021. Not to mention the Bulldogs had eight defenders selected in the 2022 NFL Draft. Now Lanning is replacing Mario Cristobal, who won two Pac-12 Titles over the last three seasons with the Ducks. After Oregon finished 72nd in the FBS in total defense last year, fans are hoping Lanning makes an immediate impact on that side of the ball.
7. Jonathan Smith, Oregon State: The former Oregon State quarterback was an Offensive Coordinator at Montana and Washington before he took over his alma mater. Smith's specialty is quarterbacks, and he has slowly improved Oregon State's offense over the past four seasons. The 43-year old is 16-28 overall with the Beavers, including a 12-22 mark against Pac-12 foes. However, Smith finally turned the corner last year. The Californian led the program to its' first winning season since 2013. It was also the first time since 2012 that Oregon State finished with a winning record in Pac-12 play. In hindsight Smith appears to be cracking the surface, but the Beavers still lost four of their last six conference games. In order to prove the Beavers have arrived, he'll have to show last season's success was no fluke.
6. Karl Dorrell, Colorado: The Californian has spent time in the conference as a player, an assistant and a head coach. Dorrell is a former UCLA wideout, who's been named the Pac-12 Coach of the Year in two different decades. Dorrell had a five-year tenure with the Bruins, and led his alma mater to a 35-27 record during that span, including five-straight bowls. The 59-year old gained notoriety for the monumental upset over USC in 2006, which kept Pete Carroll out of the National Championship Game. Dorrell landed back at Colorado in 2020, and won five of his first seven games with the program. Since then he has gone 3-8 over his last 11 games. Dorrell is 8-10 overall with the Buffaloes, including 6-7 in Pac-12 play. A decent aerial attack is what will be the difference from Colorado winning three or seven games in 2022.
5. Chip Kelly, UCLA: His coaching resume dates back to 1990, and includes time in the Ivy League. Kelly had a highly successful four-year tenure with Oregon, and his infamous spread attack revolutionized the style of play in the conference. During that span he stockpiled a jaw-dropping, 46 victories. Not only did Kelly secure three-straight Pac-12 Titles, but he also won the Granddaddy and played for all the marbles in 2010. The New Hampshire native spent four seasons in the NFL with two franchises before he returned to the conference. Kelly has been at UCLA for the past four years and has generated an 18-25 record. Although he's 16-18 in Pac-12 play, the Bruins finally turned the corner last season. Kelly clinched his first winning campaign with the program, and was victorious in five of his last seven games.
4. David Shaw, Stanford: The San Diego native is Stanford's all-time winningest coach. Not only was Shaw named the Pac-12's Coach of the Year four times during his first seven seasons on the job, but he also won three conference titles and two Rose Bowls. Shaw excels at recruiting, and he's 93-45 with the Cardinal over the past 11 seasons. Despite all of Shaw's success, Stanford has been very mediocre over the last three years. Shaw generated an 11-19 record during that span, including a 9-15 mark in Pac-12 play. Not to mention Stanford ended 2021 on a seven-game losing streak, which is currently the longest in the Pac-12. Shaw's recruiting hasn't been the same either. A healthy Tanner McKee at quarterback should help the Cardinal get back on the winning track, but Shaw must step up his coaching this fall.
3. Herm Edwards, Arizona State: He's the oldest coach in the league, but continues to prove that he has a lot of tread left on his tires. Edwards spent eight years in the NFL as a head coach, and the next nine as an analyst before he returned to the sidelines at Arizona State in 2018. The 68-year old hasn't suffered a losing season in his four years on the job. Not to mention Edwards has registered a 25-18 record, including a 17-14 mark against Pac-12 opponents. Edwards has also led the Sun Devils to three bowl appearances, and they've won three of their last five games overall. A recent NCAA investigation took some of the luster out of Edward's impact on the conference, but he's still very respected among his peers and is a solid recruiter. Landing Florida transfer Emory Jones will do wonders for Edwards' offense.
2. Lincoln Riley, USC: The 38-year old started out his coaching career with the Air Raid Wizard Mike Leach at Texas Tech. Riley developed a knack for a potent passing attack and also became a quarterback guru along the way. The Texas native is coming off a magnificent five-year run with Oklahoma, which included 56 victories. Riley generated a 41-7 record against Big 12 competition, won four conference Titles and led the Sooners to three Playoff appearances. Not to mention he coached two quarterbacks who won the Heisman, and another was a finalist. Now Riley is poised to make USC a national powerhouse again. He signed a lucrative contract and brought along gunslinger Caleb Williams for a smooth transition. Riley brings instant credibility to the Pac-12, and now USC has some buzz for the 2022 season.
1.  Kyle Whittingham, Utah: He's one of the Power Five's longest-tenured coaches, who's been leading the Utes since 2005. Whittingham is the winningest coach in school history. Not to mention he has a jaw-dropping, 11 bowl victories. The 62-year old led the Utes to a Mountain West Championship in 2008, plus their first-ever Pac-12 Title and Rose Bowl appearance last season. Whittingham has recorded a 54-43 mark against Pac-12 opponents since 2011. The Californian continues to do more with less, and develops his players into All-Pac-12 performers. The numbers don't lie, and over the past six years, Utah has had 22 players selected in the NFL Draft. With Mario Cristobal at Miami, Whittingham appears to be the new king of the league. Several pieces also return to a team that won 10 games in 2021.