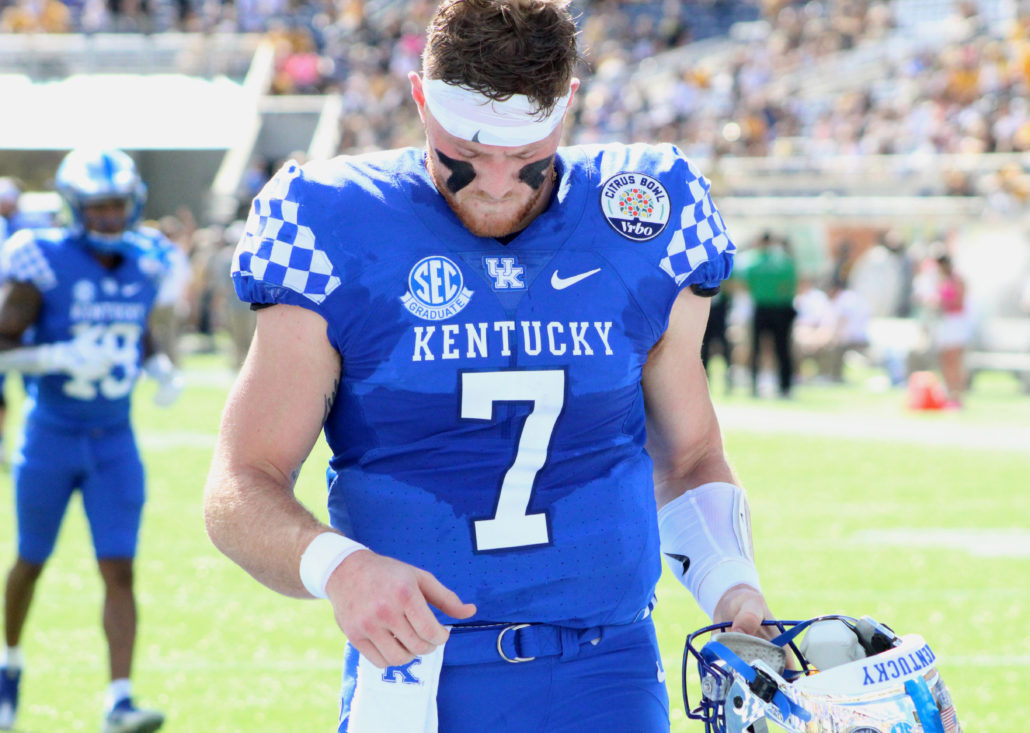 ORLANDO — The Wildcats have traditionally been a run-oriented team under Mark Stoops, and that scheme has had success in the almighty SEC.
Stoops' quarterbacks during those years were good game managers, with dangerous mobility, but average passers. There's no denying they all had a glaring ceiling. However, all of that has changed with Will Levis at the helms of the offense this season. He transferred to the program from Penn State back in February and blossomed into one of the best quarterbacks out of the SEC East.
Levis just led the Wildcats to their first 10-win campaign since 2018, including a Citrus Bowl victory over Iowa Saturday. The Connecticut native took a beating though, and was sacked six times by the Hawkeyes' defense. Still, Levis battled back and showed everyone in the venue how he's clutch and tough as nails. Kentucky fans almost lost hope when he threw a late fourth quarter interception.
However, the biggest play of the game happened with under two minutes left. Levis hooked up with wide receiver Wan'Dale Robinson for a 52-yard strike down to the Hawkeyes one-yard line. The Wildcats eventually took the lead for good after being held scoreless in the third quarter and Levis is forever grateful.
"Credit to the defense for getting the ball back to us, three-and-out — letting us get the ball back with three minutes and change," Levis said. "We were in a two-minute mentality, but gave us some breathing room to go out there and get things done."
The former-three star prospect persevered through adversity and carried his team to the finish line. That's a formula of a champion and the six-foot-three, 232-pounder has some upside.
"We had those moments today in the game where it wasn't necessarily going our way, and we kind of had to just keep pushing, keep trusting, keep up a positive attitude, and it all came together."
There's no denying Levis has paid his dues to get to this point. He spent three seasons at Penn State and had to match wits with Sean Clifford for snaps. Levis' journey became cloudy after leaving the Nittany Lions, but he has no regrets. When one window closes, another one opens up and that's what life is like now for Levis as a Wildcat. He remains humble through it all too.
"Being new to the team this year, making the captain — to be a leader was my biggest goal," he said. "I mean, a year ago at this time, I was in a pretty dark place and was looking for an answer from God as to what I was going to do."
His 2,826 passing yards this season were the most by a Kentucky quarterback since 2010. He also threw 24 touchdowns. Great signal-callers make others around them better and it's evident Levis had that effect on the Wildcats' offense.
Capping off a solid junior year with a win over a top-20 team will provide momentum towards the spring. Levis is just proud to be part of the success and feels the best is yet to come for the program.