Breece Hall setting bar high for Iowa State rushers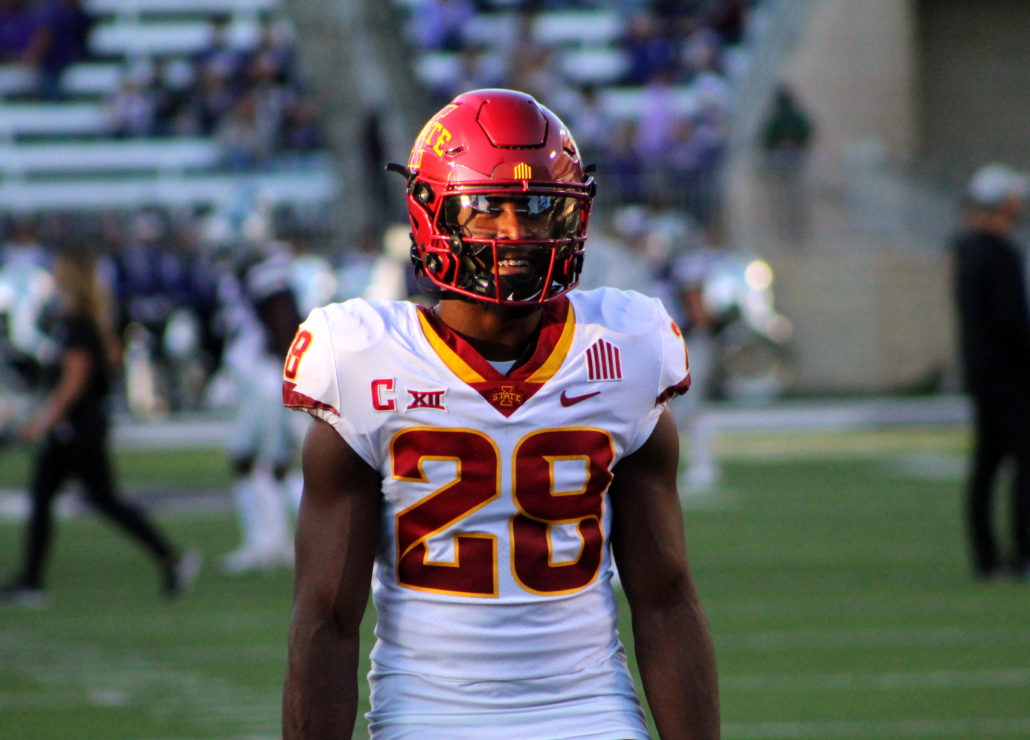 He's the first Cyclone to earn back-to-back Big 12 Offensive Player of the Year honors and just finished the regular season as the league's rushing champion.
Breece Hall continues to be one of the most consistent performers in the country. There's no denying that when the Kansas native has scored a touchdown in 24-straight games, which happens to be a NCAA and school record. It's mind-boggling that Hall led the nation in rushing in 2020, had a bullseye on his back going into this season and still put up impressive numbers.
For a former three-star prospect to lead the Big 12 in rushing two years in a row is flat-out astonishing. Not to mention Hall is already No. 1 in school history in rushing touchdowns, with 46. He also has a chance to break Iowa State's single-season record for rushing touchdowns in Iowa State's bowl game.
Hall is stockpiling the accolades too. The six-foot-one, 220-pounder is a finalist for the Doak Walker Award and many Cyclone fans felt he should've won the hardware last season. The College football world watched Hall take his game to another level this fall. Not only did he display workhorse capabilities and better blocking, but Hall worked on his hands and caught 36 passes, including three touchdowns.
It all has molded him into a complete running back. With 19 100-yard rushing games in his career, including 242 in last week's win over TCU, Hall has cemented himself in Cyclone lore. Hall's name has to be right there with the Davis brothers as the best running backs in school history.
However, what separates Hall from the rest is his leadership and character. It's no mystery he's an ideal student athlete, who always handle himself with class and is very respected by his peers, teammates and coaching staff. He's a hero to the youth back home in Wichita.
The Cyclones may have a completely different team in 2022 with all of the seniors leaving. Unfortunately for Iowa State fans, Hall could possibly pass up on his senior season and enter the NFL Draft. Some Draft analysts have already projected him as a day two pick.
Regardless of what Hall decides, College football fanatics have enjoyed watching him for the past three seasons, and Cyclone fans have been spoiled by his performances. He has set the bar high for future Cyclone rushers and that should help them strive for perfection.
The 20-year old has been arguably the most important player of Matt Campbell's tenure. Everyone will love to see what he can do for an encore in Iowa State's bowl game after his spectacular performance on Senior Day. Through it all, Hall remains humble and never takes anything for granted, which is why he deserves all the recognition he's receiving on his amazing legacy.