Chris Klieman in awe of Wildcats' growth on offense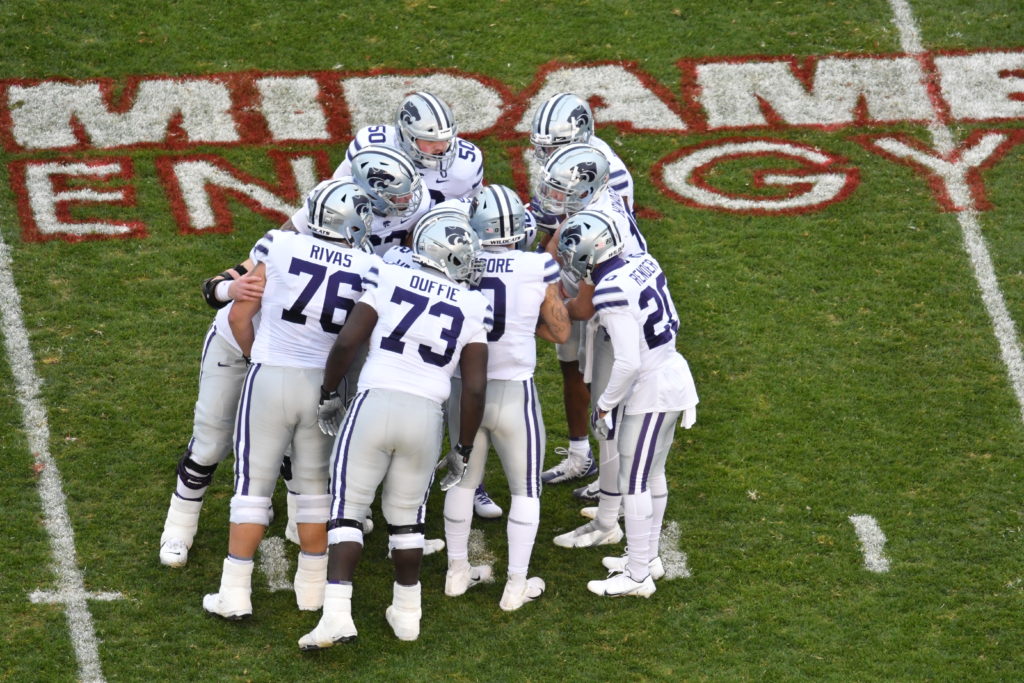 MANHATTAN, Kan. — There's no denying Kansas State's offense went through some rough patches last season.
The Wildcats finished 106th in the FBS in total yards per game, which was a big reason why they ended 2020 on a five-game losing streak. However, a plethora of starters return to the unit, and they've impressed Coach Chris Klieman through five practices of fall camp.
A full offseason of solid spring and summer training has led the Wildcats to this point. Not to mention Klieman believes he'll be fielding his best team yet.
After all, veteran quarterback Skylar Thompson is back like he never left. He brings instant credibility to the offense and is the heart and soul of the team. Running back Deuce Vaughn is arguably one of the best offensive players in the Big 12.
Receivers Malik Knowles and Phillip Brooks combined for 28 receptions and five touchdown catches in limited roles last year, and now they're the main targets in practice. The duos' production will be needed, considering Kansas State finished 107th in the country in passing offense.
Regardless of the matter, the Wildcats' offensive line is what got Klieman feeling confident on the unit's potential this fall. There's so much experience and leadership among the group. Josh Rival and Noah Johnson have earned All-Big 12 honors in their careers. Cooper Beebe, Ben Adler and Christian Duffie all started eight games last season and provide a lovely rotation for Klieman.
"We're much, much better and have much more depth and a lot more versatility," he said. "We should be able to play eight and nine guys for sure, and based on a couple of young players, we could get up closer to 10 guys playing."
Signal-caller Will Howard has matured since leading the Big 12 in interceptions. Klieman emphasized that throwing Howard to the wolves as a true freshman has benefited him tremendously. The 53-year old coach wants his players to have that next man up mentality. In return, Howard will need to be ready whenever his number gets called.
Above all, Klieman is happy to be back competing and he's been enjoying every second of fall camp. Everything is still a work in progress for the offense. The Wildcats are putting forth the effort to get better and that's what has their coach feeling optimistic. He knows they're battle-tested and that's going to be vital when they're in the trenches.
All the players are dialed in and want to contribute wherever is necessary for the betterment of the unit. So spreading around the wealth shouldn't be a problem for Klieman's squad. The Iowa native is planning on a lot of individuals getting touches, with the new wrinkles that's been added to the playbook.
"We have a lot more people to get the ball to, as well," Klieman said. "We haven't had any issues of slowing down any of the installation, because of the two experienced QB's coming back, as well as experienced offensive linemen coming back."
The Wildcats are ready to spit out that bad taste of losing and what they do over the next three weeks is going to determine how far they'll go with their 2021 campaign.