Cyclones approaching uncharted waters in new poll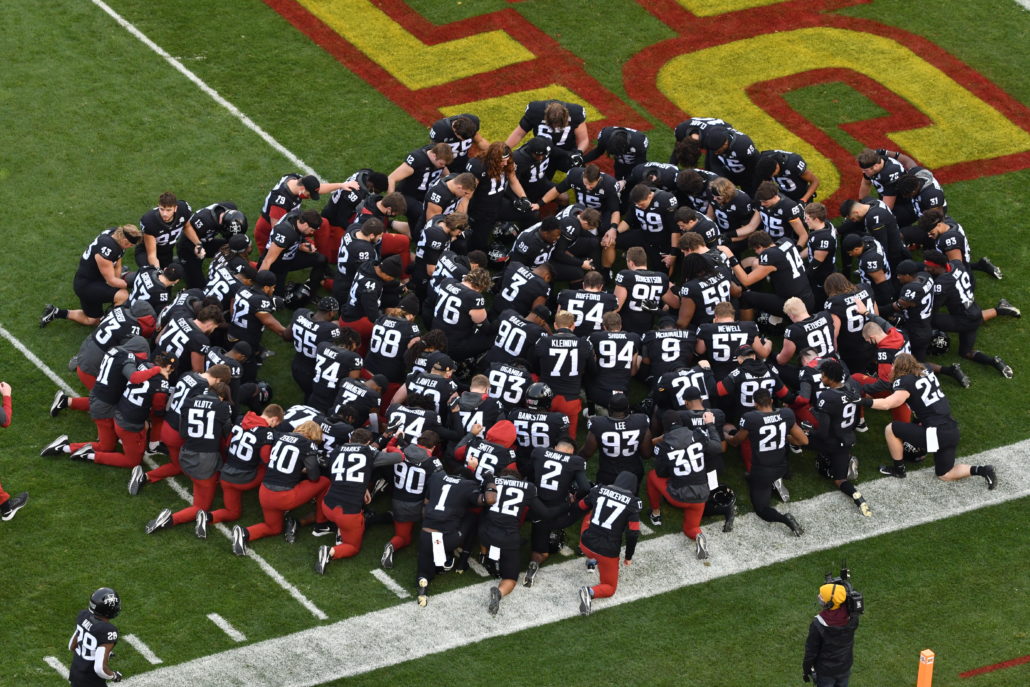 The 2021 preseason Coaches Poll was released Tuesday and Iowa State received its' highest ranking in program history.
The No. 8 slot made it official that the rest of the country has realized the Cyclones have arrived. Coach Matt Campbell turned down the Detroit Lions and $8 million a year to remain with his team. Not to mention several players passed up on the NFL to stay put, and judging from Iowa State's ranking, it was the right move.
Veteran quarterback Brock Purdy is 16-9 as a starter over the past two seasons, and has 62 career touchdown passes. Running back Breece Hall led the FBS in rushing and was the Big 12's Offensive Player of the Year. Tight end Charlie Kolar will be the Mackey Award favorite and teammate Chase Allen earned All-Big 12 honors last season.
Brick walls Colin Newell and Derek Schweiger will be anchoring the big boys up front. And the Cyclones have a stud at every level of their defense. Defensive tackle Will McDonald, linebacker Mike Rose and safety Greg Eisworth are some of the best players at their respective positions.
Campbell's squad has won six of their last seven games overall, so there's been more hype approaching this season than ever before. Which is why Campbell will need to have his players dialed in.
However, the Cyclones have a track history of starting slow out of the gates under Campbell, including at least one loss in each of their first two games for the past five seasons. Iowa State usually turns it up a notch in October and play its' best football.
Still, starting off the bat with two in-state foes, including rival Iowa, will be challenging. Campbell is 0-4 head-to-head against Kirk Ferentz, but he'll be fielding his best Cyclone team yet. There's no denying the preseason love has put a bullseye on Iowa State. Now the Cyclones have to get used to being their opponents' big game.
When there's high expectations for a team, it's easy to underachieve. Expectations are through the roof for the program to where it's Big 12 Title or bust. College football fanatics are truly going to see how Campbell's team handles prosperity. It's not easy going from the hunters to being the hunted. Some programs can't stomach the Cyclones having so much credibility and want them to go back to being Big 12 cellar dwellers.
Regardless, the Cyclones have remained intact with their staff and their players. In hindsight all of the experience, production and leadership on both sides of the ball, plus the longevity with the staff is about to pay dividends.
The landscape of the sport is constantly changing and it's obvious Iowa State is adapting. The uncertainty of the Big 12 is still lingering, but the Cyclones have made themselves a staple in the league. Everyone will be anticipating Jack Trice Stadium to be rocking on autumn Saturdays and the infamous black uniforms to be back in full effect.
Iowa State's athletic department will be getting a huge return on its' investment if Campbell can fulfill expectations this fall. People see all of Campbell's success, but forget his grueling process to get to this point. The 41-year old coach's journey has been inspiring, and his loyalty is second-to-none, but the scary part for opposing teams is Campbell's legacy is just getting started.