Kedon Slovis not shying away from rivalry hate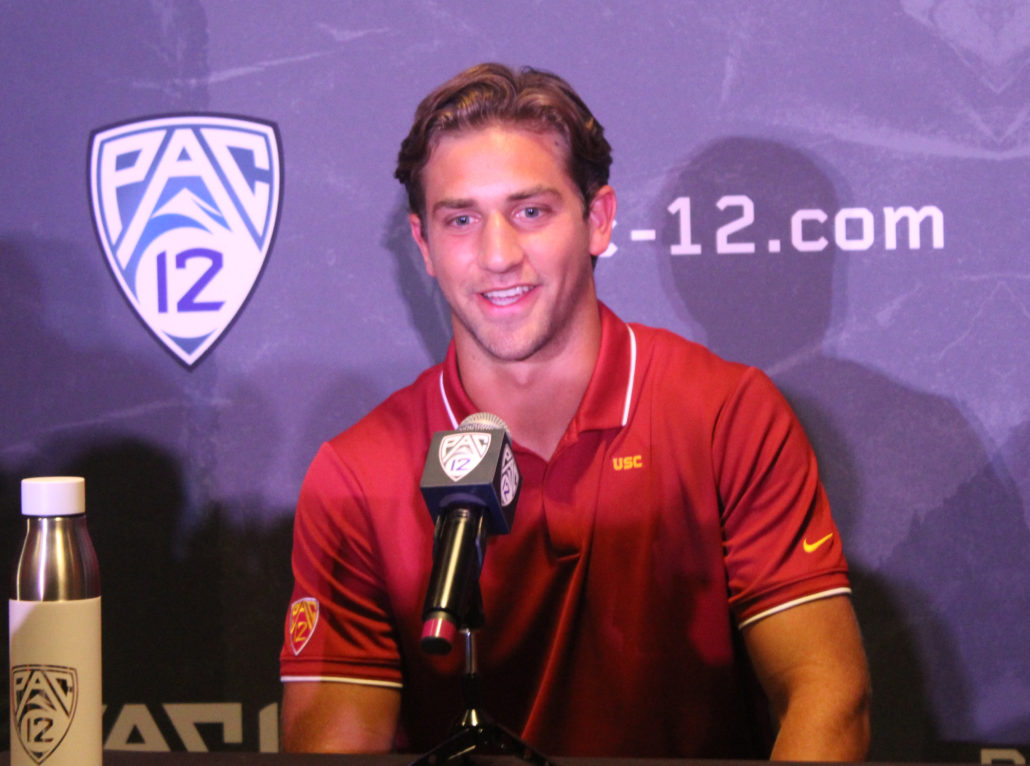 HOLLYWOOD — USC's star quarterback is on everyone's Heisman list and poised for a monster junior season this fall.
He led the Trojans to the Pac-12 Championship Game last year and understands there's still unfinished business for his team. Besides winning a conference title in 2021, Kedon Slovis is anxious to hammer rival Notre Dame.
The two blue blood programs have collided every year since 1926, but the pandemic forced the rivalry to go on a hiatus last season. The time off has created more anticipation for the clash on October 23 at Notre Dame Stadium. It's something both sides are eager to get underway.
"I'll say in reference to my friends in South Bend, I think it's a great atmosphere to play them in the Coliseum," Slovis said. "You can kind of feel it in the air, it's personal, it's an extra kind of hate in the air."
The Trojans have lost four of their last five meetings to the Fighting Irish, including the last three. USC's shortcomings in the series has added more fuel in Slovis' tank to get the program over the hump this time around. The Arizona native put together a great performance in South Bend in 2019. Slovis completed 24 of his 35 pass attempts, for 255 yards, two touchdowns and no interceptions as a true freshman.
However, it was in losing fashion and Slovis has been itching for the Fighting Irish ever since.
"It's something about South Bend when you arrive in the stadium and you hear the boos, they boo a little bit harder than most places," he said. "It makes you want to score and shut them up more, but I'm sure they feel the same way."
USC will be fielding a loaded offense this season and Slovis feels there's great depth from top to bottom. Now he just wants the Trojans to play with consistency and believes that'll take the team to the next level. This is arguably the best offensive line the quarterback has played behind since he arrived on campus. Slovis just wants the offense to execute.
"It starts with me and it starts with everyone being more disciplined and playing more consistent," Slovis said. "Everyone got to show up on gameday, I can play as well as I can, but it's a team sport, so if one aspect of the team doesn't show up that day, we're in trouble."
The former three-star prospect averaged 320.1 passing yards per game last season, which was the best in the Pac-12. He'll be in year three of Graham Harrell's system and has star wideout Drake London to throw to. The Trojans offense has the potential to be very dangerous.
On the flip side, Notre Dame has to replace record-setting quarterback Ian Book and will have a revamped offensive line. Both teams will play six games this fall before they square off. By that time both squads will be battle-tested, which will make the matchup more intriguing. And Slovis plans on licking his chops.
"That's kind of what is beautiful about rivalries, it's mutual hate, but it's mutual respect," the All-Pac-12 quarterback said. "Obviously it's a great school, but it's a button you like to press."