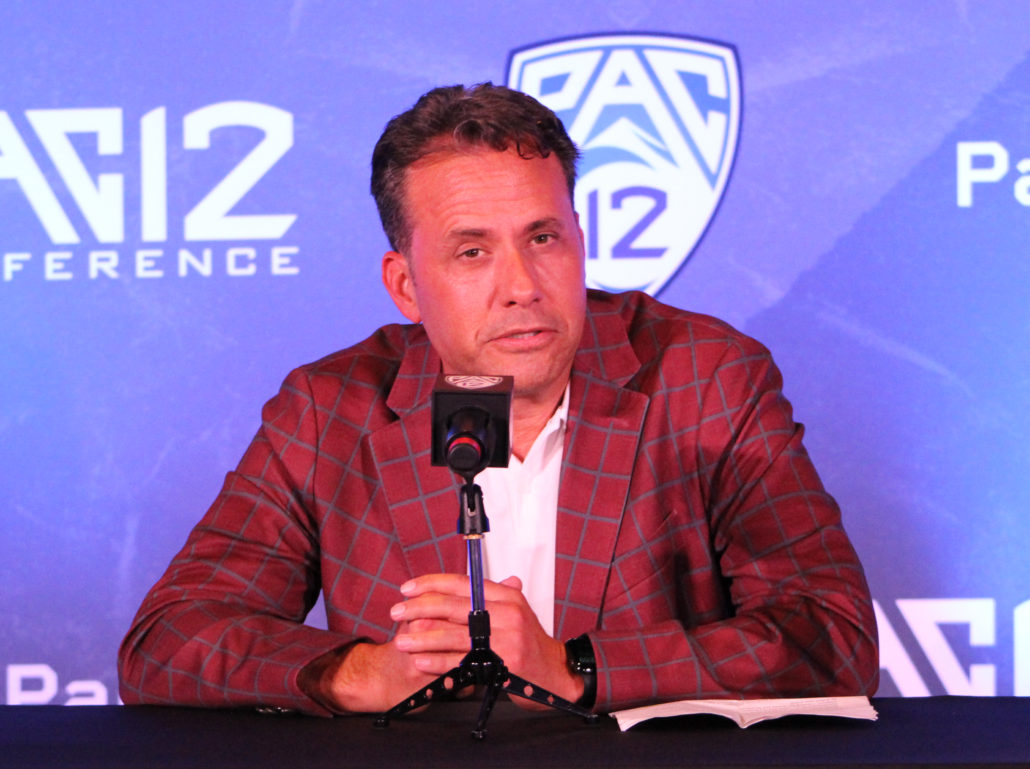 HOLLYWOOD — Arizona's new coach has been 100 miles and running over the past seven months, and all for good reasons.
Jedd Fisch is taking over a program coming off three-straight losing seasons, including a winless campaign in 2020. Kevin Sumlin's tenure was a nightmare and now Fisch is trying to put the pieces in the right place. The Wildcats really have nowhere to go but up, and the 45-year old coach is perfectly fine with starting from the bottom.
After all, Fisch considers himself a unique individual and plans on bringing the fun back to College football. He started with the Tucson community, letting everyone know it's a family vibe now. It's personal to him and his family. In-state recruiting will be paramount in brining credibility back to Arizona.
Fisch is one of the few coaches who's active on social media. He feels it necessary because of the new age of communication, and it provides outlets to reach recruits, fans and alumni.
"We've worked extremely hard over the course of the last seven months, to not just change the culture, but crae our own," Fisch said. "We talked about from the very beginning expectations of really taking a mindset of becoming a pro."
The New Jersey native has made his players adopt his motto. Being purposeful, resilient and original in everything that they do will to lead to success. Fisch also brought back three of Arizona's four Hall of Famers and they're now on his staff.
Most importantly, Fisch has made some solid hires. Don Brown is considered one of the best Defensive Coordinators in the game. Offensive Coordinator Brennan Carroll is the son of Seattle Seahawks Coach Pete Carroll.
Fisch has an impressive NFL background as an offensive assistant and he's bringing that type of mentality to the program. He considers himself very fortunate to have been a part of winning culture in different institutions. Fisch was UCLA's Interim Coach when the team reached bowl eligibility in 2017. He was on the Los Angeles Rams' staff, when the franchise had its' Super Bowl run.
Rams Coach Sean McVay and Carroll have spoke to the team. Not to mention Fisch talks to New England Coach Bill Belichick on a regular basis. Former Wildcats Rob Gronkowski and Tedy Bruschi even coached in the spring game. One thing they all have in common is winning.
"The No. 1 thing that I brought to our program is mental and physical toughness," he said. "The idea of doing what's best for the team if it's not best for you, is being mentally tough."
Fisch learned that from Belichick. Since his arrival on campus, he has hit the transfer market harder than ever, with hopes of patching up holes on the roster. His players' GPAs have surged and they've also remained healthy. It's all momentum for the upcoming season and Fisch plans on having the Wildcats ready.