Jayden Daniels emerging as a vocal leader for team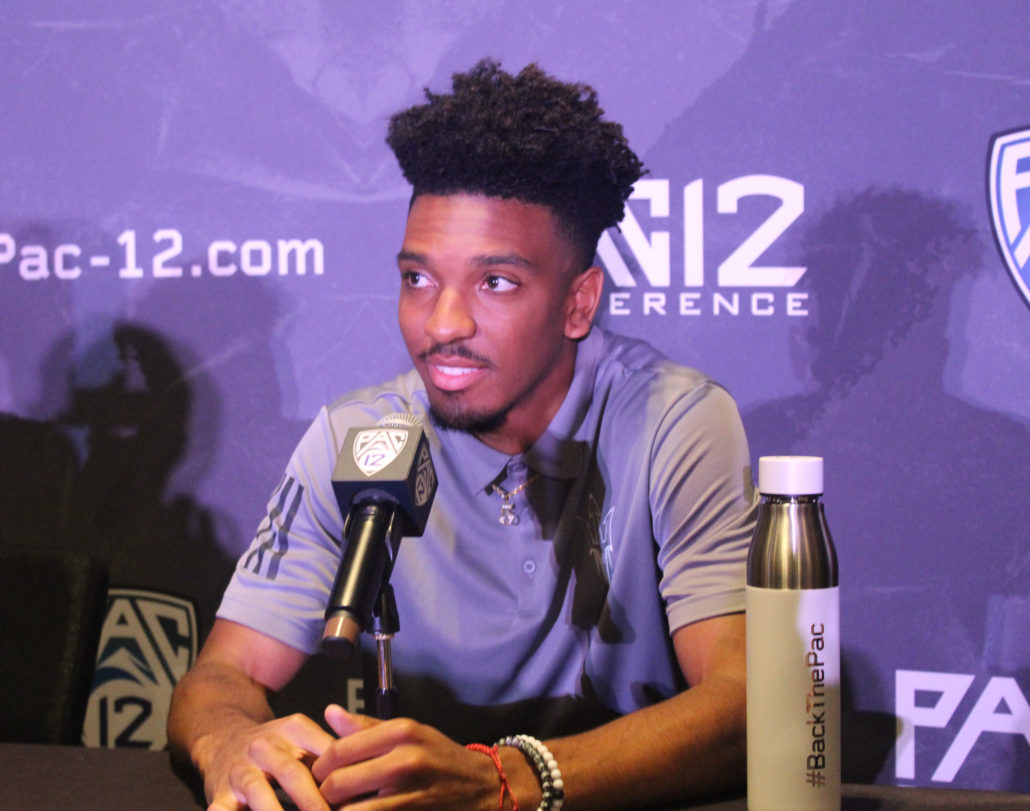 HOLLYWOOD — He's a team captain for Arizona State and one of the best quarterbacks in the Pac-12, who leads by example.
However, there has been a change in Jayden Daniels' demeanor approaching fall camp and it has caught his teammates' attention. Daniels is a soft-spoken individual at heart, but now he's taking charge of the huddle and getting in other Sun Devils' faces. It all has been part of Daniels' maturation process, which he thought he needed.
"I got to be more vocal now, it's that time, it's the year, we got the team to do it and we've been taking the right steps," Daniels said. "Over the past year this whole team just grew closer, the captains became closer, I've started taking initiative and stuck towards being that guy."
Being that guy means calling players out, holding his teammates accountable and conducting meetings. It's all about keeping that line of communication open and doing whatever is going to be helpful to the Sun Devils this fall.
Although last season was a disappointing campaign, Daniels still scored nine total touchdowns through Arizona State's four games, including six over the final two. The California native showed breathtaking mobility, with 111 yards on the ground against USC. He also scored three touchdowns apiece in victories over Arizona and Oregon State.
Arizona State scored 116 total points over the final two games and carried that momentum into the offseason. Since then Daniels has been working non-stop at his craft. He also added 12 pounds of bulk and now weighs 197. Cornerback Chase Lucas, who sat beside him at Pac-12 Media Day, vouched that Daniels has stepped his game up tremendously in all areas.
"I have yet to pick him off and that's crazy to say, because he makes great decisions with the ball," Lucas said. "If he feels the corner is going to get it, he's going to run it or he'll find the second and third option by going through his reads."
The former four-star prospect understands in order to be a complete quarterback he has to be a smart one also. That's why Daniels is trying to excel in the classroom. He has a major in business communication and is set to graduate in December.
One of Daniels' favorite memories from the classroom was an internship he completed. It was with one of his mother's close friends, who worked in Human Resources in Communication. He knows earning his degree will take him far in life after his playing career is over.
With the 2021 season a little over a month away, Daniels and his teammates area all dialed in. Although the program is currently under investigation for recruiting violations, the Sun Devils are just trying to stay focused and not let the outside noise distract them.
The team had a meeting with only the players in attendance. All the captains, including Daniels went up and spoke in front of everyone. They addressed the current issues going on and made sure everybody was on the same page. Afterwards Daniels felt like it made their bond stronger.
"The main message is to focus on the things we can control and that's the football season," Daniels said. "That's working hard, so we can showcase what we've been through this past year and let all the pain and anger that everybody has built up out once September 2 comes."