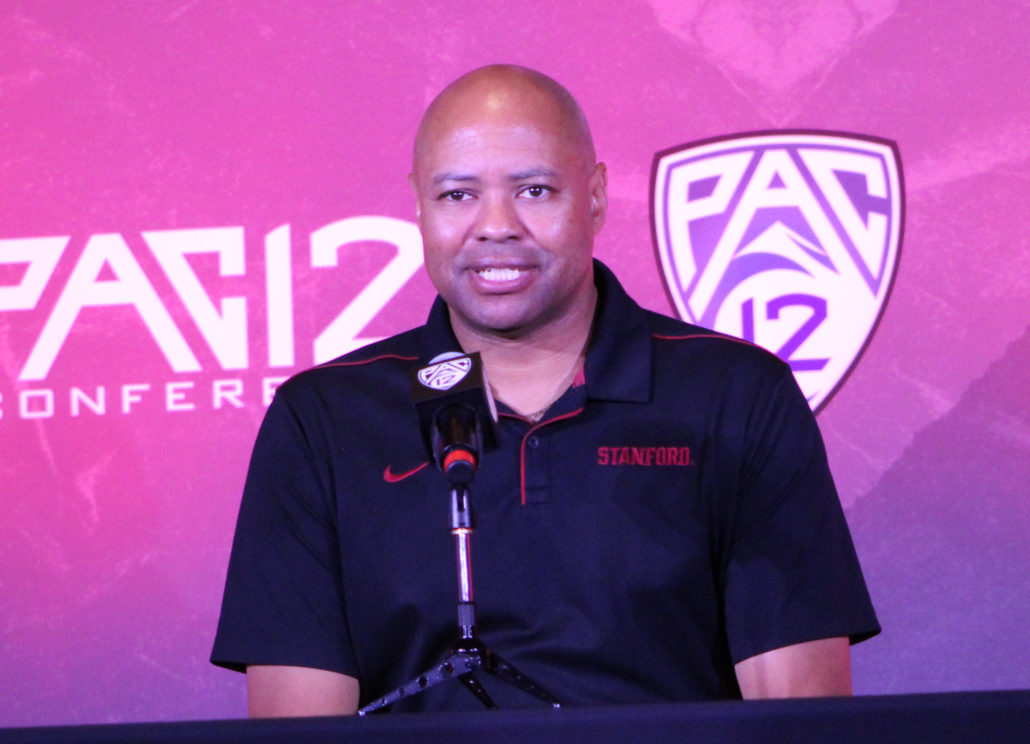 HOLLYWOOD — The longest-tenured coach in the Pac-12 has come to terms that the NIL is a game-changer for student athletes.
Players are now able to provide for their families, bridge the gap closer with their surrounding communities and organize their future. David Shaw has been pleased with the way some of the Stanford players have handled their NIL deals. It's out of the NCAA's control right now, which gives the players more flexibility.
However, Shaw is concerned about the loopholes and gray area with entire ordeal. There's a thin line between doing what's legally right. So Shaw feels his players are at the perfect place to navigate through their new financial journeys.
"Guys are diving in head-first, they're being very conscious of everything they do and asking a lot of questions," Shaw said. "Not for us to tell them what to do, but for us to give them more information."
Communication has been vital. Other Power Five programs across the landscape have strategized and took advantage. Creating lucrative outlets for the student athletes has become the hottest trend for players since the transfer portal. Alabama's true freshman quarterback Bryce Young is a perfect example. He caught the nation's attention when he reached seven figures in NIL deals since the start of July. It even raised Shaw's eyebrows.
"It's s great way to recruit, people are coming to you, the guy hasn't started a College football game and he's already signing a whole bunch of deals to make money," Shaw said.
The Crimson Tide are the reigning National Champs and have arguably the best dynasty and coach of this century, which probably inflated the numbers in Young's deals.
"I don't think that's what this whole thing is supposed to be about, I don't believe that's true market value, I believe that's Alabama value," he said. "Nick Saban is smarter than any 10 of us in this room combined, so there's no way that was just a throw in, it's obvious they wanted to plant that."
The 48-year old coach wasn't throwing shade at the Crimson Tide's strategy, nor was he saying if it's right or wrong. Insead Shaw feels Stanford will be taking a different approach with its' student athletes. Shaw is encouraging his players to use their social media platforms and in return it'll attract new followers and extend their brand. That way people will get to see who they truly are beyond the helmets and shoulder pads.
Still, Shaw believes NIL will have to be governed efficiently in order to reduce corruption and players getting taking advantage of.
"There are a lot of the NIL deals that aren't good deals," he said. "There are long term deals that ask too much of our guys, there are agents out there that don't have the best intentions."
The San Diego native is one of the few coaches that's credible enough to speak on the sensitive matter. Shaw compiled a 86-34 record during the 2010's, making him one of the winningest coaches over the past decade. He won three Pac-12 Titles and two Rose Bowls during a four-year span. And he continues to recruit like a monster on the west coast.
He's approaching his 11th season with the program and Stanford has momentum, riding a four-game win streak.