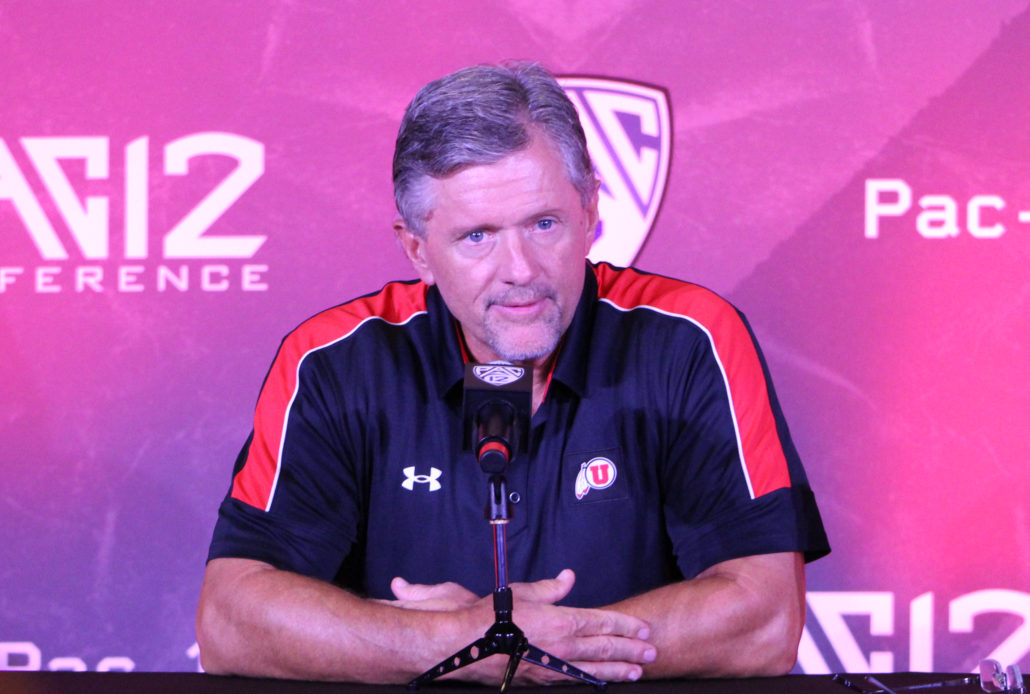 HOLLYWOOD — Utah's 2020 season was bittersweet in several ways.
Kyle Whittingham led the Utes to their seventh-straight winning campaign, but the team declined a bowl invite. It snapped the team's streak of seven-straight appearances in the postseason.  Not to mention no fans were allowed at Rice-Eccles Stadium.
True freshman running back Ty Jordan finished ninth in the FBS in rushing yards per game and was named the Pac-12's Freshman Offensive Player of the Year. Tragically, Jordan later died in December from a gunshot wound. It shook the team down to the core and was a major loss for all parties involved.
Whittingham, Jordan's teammates and the rest of the Utah family refused to let one of their own die in vain. Which is why the athletic department started a football scholarship in the name of the late rusher.
"We've got some things that we're going to do this season, we got the Ty Jordan scholarship," Whittingham said. "It will be for the best player that exemplifies Ty and what he was all about."
Jordan looked so promising last year and closed out the season on a high note. He finished with three-straight 100-yard rushing performances in Utah's final three games. Although Jordan is no longer with the team in physical, he still has been an inspiration to the entire program. Whittingham remembers the positive vibe Jordan brought to practice everyday and how his teammates were able to feed off of his energy.
"His (Jordan) work ethic and passion for the game, that's definitely something we'll be honoring Ty with all spring, in game and the course of the season," he said.
Jordan was a very durable rusher and his production won't be replaced easily. The Utes will likely be having a running back by committee in the backfield this fall. Micah Bernard returns, plus Utah added Oklahoma transfer T.J. Fletcher and Chris Curry from LSU.
"So going in there's going to be equal footing for all three running backs," he said. "We're preparing to make adjustments and hoping each one brings something to the table to make the best of that situation as well."
Whittingham is also proud to have fans back in full capacity at Rice-Eccles Stadium this fall. About 6,000 new seats been added to the south end zone. The Pac-12's longest-tenured coach wants the sellout streak to continue. After all, Whittingham loves the homefield advantage and the fans been packing the venue like that for the past 10-plus years.
Bottom line, it's all momentum for a program ready to get back to a full slate of football. The Pac-12 South is full of parity and the Utes should be in contention again.
"I feel pretty good about where we're at, this team has good depth and maybe the most depth since we've been in the Pac-12," Whittingham said. "That's a pretty bold statement, we've been in the league for 11 years, but I feel like we've done a good job recruiting and each position group is solid."