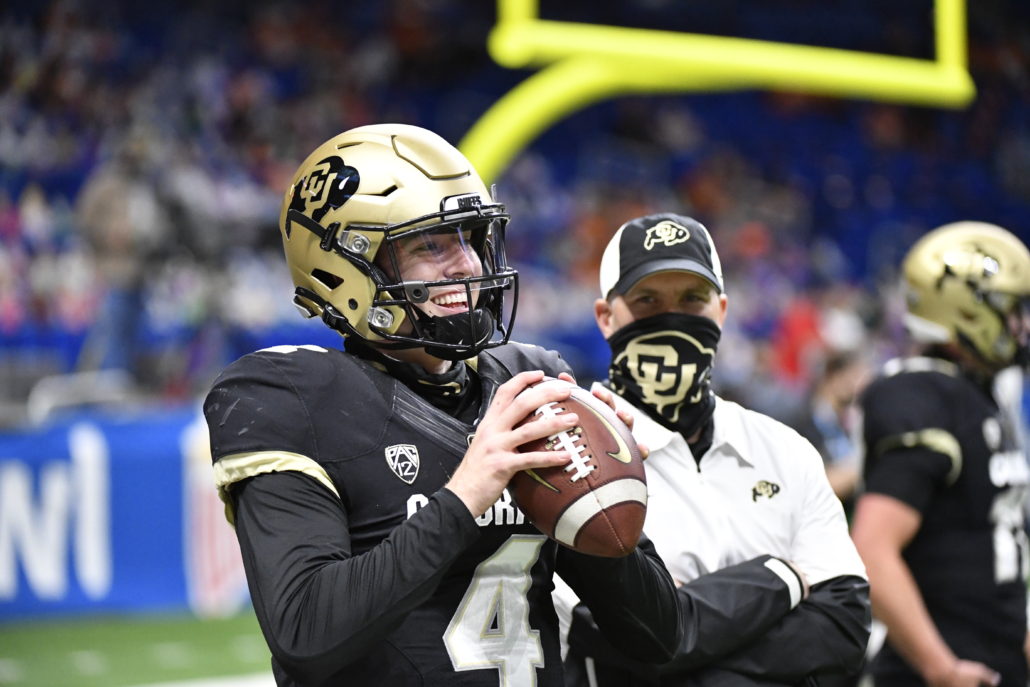 BOULDER, Co. — The All-Pac-12 quarterback suffered a shoulder injury in Colorado's first game, but played through it the rest of the season.
It was a nagging experience that lingered for Sam Noyer, but he still tried his best to operate with his throwing arm. However, during the bowl game against Texas, the pain became unbearable. The Oregon native only completed eight of his 23 passes before Coach Karl Dorrell inserted Brendon Lewis.
Since then, Noyer hasn't participated in any physical drills through Colorado's spring training, but he's been dying to get back out on the field. His rehabilitation process has been going smoother than expected. It also provided Noyer an opportunity to build with his teammates from a leadership standpoint on and off the field.
Noyer is a veteran, especially in the quarterback room and he's hoping his influence rubs off on the younger signal-callers. Above all, he remains humble, considering the Buffaloes current quarterback situation. Which is why Noyer is grateful he has made it up to this point of completing passes.
"I started throwing a couple of weeks ago, so I'm back in the rotation a little bit and that's exciting," Noyer said. "My arm feels good, body feels good and I'm just itching to get back out there."
The six-foot-four, 220-pound Noyer is putting his best foot forward towards the upcoming season. It's been challenging enough for him not being able to compete for two-straight springs. Some days are harder than others when it comes to rehab. Despite Noyer being sidelined, he's constantly learning.
"As a competitor it's never easy watching guys compete for a job when you don't really have the opportunity to," he said.
Noyer thinks both Brendon Lewis and J.T. Shrout have looked solid throughout the spring leading Colorado's offense in his absence. He's a strong believer in competition and how it makes the overall unit stronger.
"That's what we want, we want everyone in the room to get better, from me all the way down," Noyer said. "I think that's kind of happening this spring, guys are getting better and it looks really good."
He has been impressed with how Lewis has stepped up to the plate and his vocal leadership. Shrout's big play ability in scrimmages haven't gone unnoticed by Noyer either. Noyer is just ready to add to his legacy and help his team improve any way possible.
Adversity is nothing new to him because he's been through the ups in downs. He has persevered through the shoulder injury, switching positions and remaining at Colorado instead of transferring. Noyer doesn't regret nothing, nor does he make excuses for himself.
The most difficult part for Noyer is the mental aspect. His mind wants him to do what his arm won't allow. It's a constant reminder of why he wants to play smarter and protect himself at all cost this fall. Regardless what precautions Noyer takes, he understands there's a thin line between sliding, running out of bound and enduring a hit when it comes to moving the chains.
Although he won't be competing in Colorado's spring showcase Friday morning, Noyer hopes the fans enjoy the new wrinkles Dorrell added to the offense like he has.
"It's going to be a lot cleaner than what it was in the fall," he said. "We only had a certain amount of time to prepare for the season."