Will Howard gaining confidence with every throw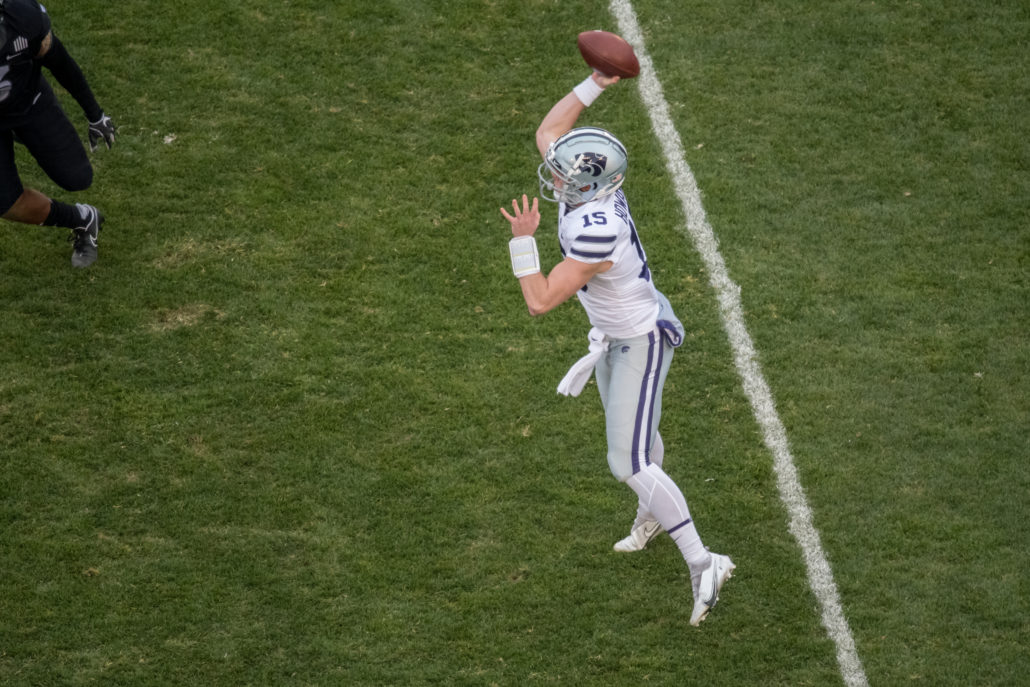 MANHATTAN, Kan. — He was arguably the most criticized quarterback in the Big 12 last season.
Will Howard was thrown to the wolves as a true freshman and led the league with 10 interceptions. Kansas State's 4-6 campaign was a glaring example of his growing pains. However, enduring that humbling experience is why the Pennsylvania native is putting his best foot forward through spring ball.
After all, Howard has seen the highs, which was leading the Wildcats to three-straight victories over Big 12 foes. He also experienced the lows, which was Kansas State ending the 2020 season on a five-game losing streak, including a shutout loss at Iowa State.
Persevering through the tough times is what Howard believes has molded him into the signal-caller he is today. Now the game has slowed down in his eyes, he's battle-tested and processes things faster. Even his teammates and coaches are taking notice of his intensity in practice.
"I want to say you're always ready as a backup but being asked to play in that kind of capacity was not something I was exactly ready for, I guess you could say," Howard said. "That was definitely a big piece of it was that speed of the game and how things move and how defenses play and how much different it is than the high school game is definitely something that was different out there last year."
He feels he's no longer a wide-eyed freshman. Deep down inside Howard knows he's a seasoned veteran now, who's ready to take command of the huddle. Great quarterbacks makes others around them better and that's what the Pennsylvania native is doing in practice.
Howard is taking most of the reps with the No. 1 offense and building chemistry with the young receivers. The former three-star prospect added nine pounds of muscle to his six-foot-four frame. One of his main goals over the spring is to gain the extra weight for the hits he'll take this fall, but to also keep his speed.
Howard is embracing the competition in Kansas State's quarterback room. There was no animosity when Skylar Thompson decided to return for a fifth season. That shouldn't come as a surprise, considering the Wildcats found out the hard way that having two quarterbacks is better than one.
Depth must be established because Coach Chris Klieman is all about the next man up mentality. Competition is bringing out the best in everyone and they're all pushing each other. As for Howard, he's trying to become better each practice and leaving everything out on the field. Last season is in the rearview mirror, but is still something he can use to measure his improvement.
"I'm a very critical person, especially on myself, and going back watching film, there were some good things that I did for sure," he said. "But, really looking at it, I know that I'm better than what I put out there."
The Wildcats finished 106th in the FBS in total offense in 2020, so they'll need everyone on the same page. Howard has a talented slot receiver in Phillip Brooks and a dangerous all-purpose running back in Deuce Vaughn at his disposal. The potential is there for Kansas State to make some noise in the Big 12 this fall.
Regardless, the entire team is hungry and Howard is eating this spring in experience, production and leadership.
"It hurt our whole team not being able to have a spring ball last year, and I think it's definitely helping us come together more as a unit, as an offense, as a defense, and to work on some of the things that we want to improve on."