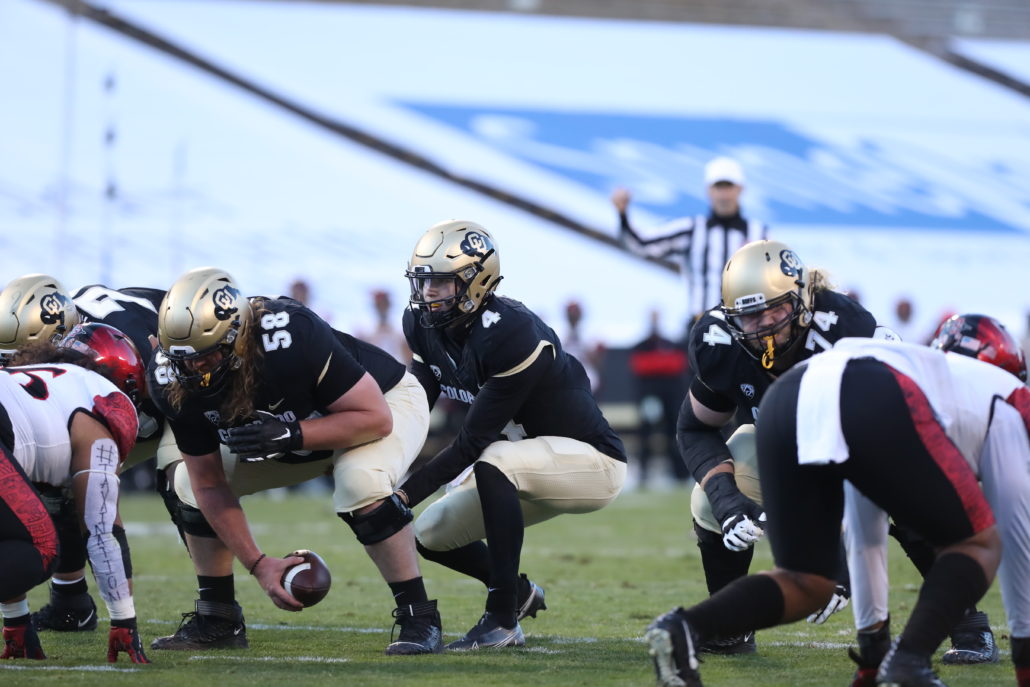 BOULDER, Co. — The quarterback has a chance to accomplish something with the program that hasn't been done since 1989.
That's the last time Colorado finished the regular season undefeated, which makes Saturday's game with Utah one for the ages. Not to mention it's going to be Senior Day in Boulder for the No. 21 Buffaloes and they want to end it on a high note.
Sam Noyer is grateful to be in this position because of his journey. He played safety under Mel Tucker and considered transferring after his departure.  However, Coach Karl Dorrell convinced him to return and play quarterback and it has been a match made in Heaven for all parties involved.
It's mind-boggling the Buffaloes emerged from the shadows after no one gave them a chance at having success this fall. Dorrell has done an amazing job with just a little time and will likely be named the Pac-12's Coach of the Year once the regular season concludes.
Noyer is proud of his team's success and the fact that Dorrell has silenced all of the naysayers.
"He's a great coach and I love the relationship that we have," Noyer said. "I love the competitive nature he brings to the game because I'm a competitor as well."
Last week the two had a heated discussion on the sidelines after Noyer threw his second interception. The Oregon native understands he has to constantly learn from his mistakes in order to lead Colorado to the finish line.
Noyer had 512 passing yards, three touchdowns and an interception in Colorado's first two games. However, the six-foot-four, 220-pounder has 230 yards through the air, one touchdown and three interceptions over the Buffaloes' last two clashes. Colorado averaged 40.5 points per game against UCLA and Stanford, but a mere 22 against San Diego State and Arizona.
That's why Noyer is focused on changing that trend and prepared to give it his all against the Utes.
"I was really critical in the film room watching and hard on myself," he said. "Just trying to learn what I need to do better in order for our guys to have more success this week."
The signal-caller believes his backfield, offensive line and receivers have been doing a great job through his recent struggles. Noyer's also providing leadership and keeping his teammates focused on the moment. The Buffaloes aren't trying to take anything for granted and are all dialed in.
Noyer's glad his team is finally getting some national recognition in the polls, but he won't let them stay complacent. There's still unfinished business for the Buffaloes and they're out to prove that their ranking is no fluke.
"As far as the locker room goes there's no change in any of the guy's attitudes or anything," Noyer said. "We've had consistent effort throughout the whole year and obviously winning is nice, but we got to continue to win."