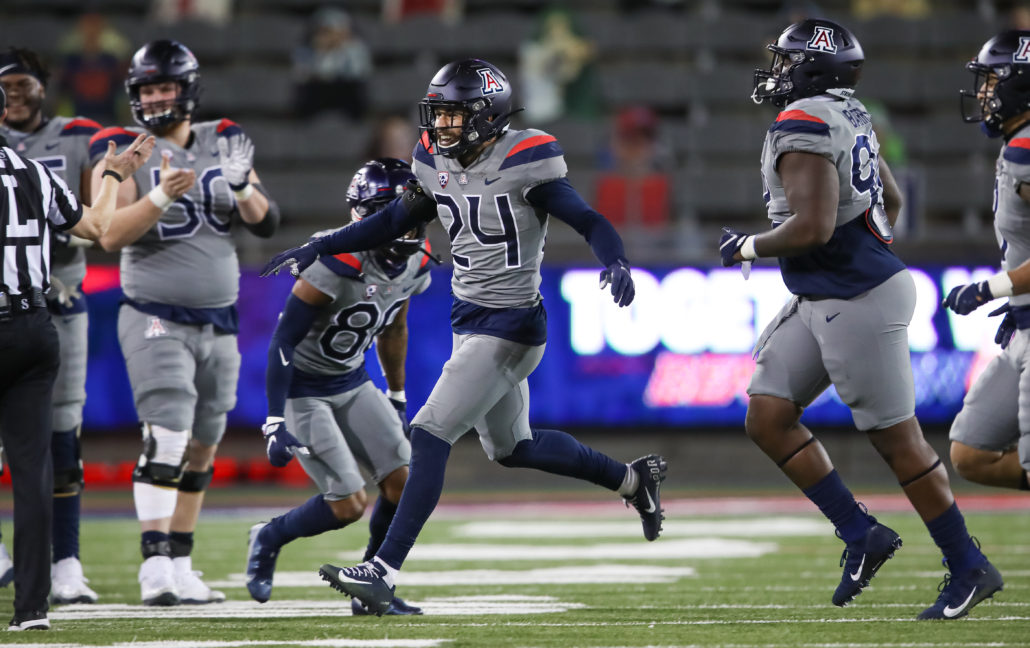 TUCSON, Ariz. — After Arizona extended its' losing streak to 11 games, the state of the program looks grim.
The Wildcats are one of two winless Pac-12 teams this fall. Not to mention Coach Kevin Sumlin had to start true freshman Will Plummer at quarterback against Colorado. Although the Wildcats lost, Sumlin thought Plummer's performance was promising and both Michael Wiley and Gary Brightwell went over 100 yards rushing.
The problem that continues to plague Arizona is the struggles in the red zone. Sumlin thought the offense ran the ball effectively up the middle of the field, but he's still frustrated the unit can't finish drives.
"Being able to run the ball was big with the young quarterback, but at a certain point you get down there and they start bringing pressure we got to be able to make plays," Sumlin said. "We got to pick it up, we also got to be able to punch it in and we weren't able to do that."
Arizona's offensive line allowed five sacks, including four on third downs. Sumlin knows converting only three first downs won't get the job done. Plummer finished with 154 yards through the air and extended plays with his mobility, but he did throw an interception. Sumlin thought his young signal-caller played solid for his first career start, even though it was in losing fashion.
"Whenever you lose it's always things you can do better," he said. "There"s 10 other guys on the field too and with a young guy like that, we set the game plan to take some pressure off him by running the ball."
The Wildcats' defense played well enough to win and held the Buffaloes to 24 points, their lowest of the season. However, Sumlin thought his team's execution was sporadic, despite emphasizing it all throughout the week. In order for the embattled to coach to establish a winning culture with the program everyone will have to get on the same page.
Sumlin is still remaining optimistic and believes his team is making strides. Now he just needs it all to come together, which starts with winning on the field. As for now it's back to the drawing board and film study. Arizona has one game left on the schedule and it's against rival Arizona State.
Both teams are winless, but Sumlin has yet to beat the Sun Devils in his tenure and will like to accomplish that this Friday. Regardless of the matter it's year three and Sumlin is 9-19. He has very little margin for error. Still, motivation shouldn't be an issue for the players and Sumlin expects his players to play with pride and passion.
"Effort has not been an issue, execution has been," he said. "I think everybody in that locker room is down, but we're certainly together."