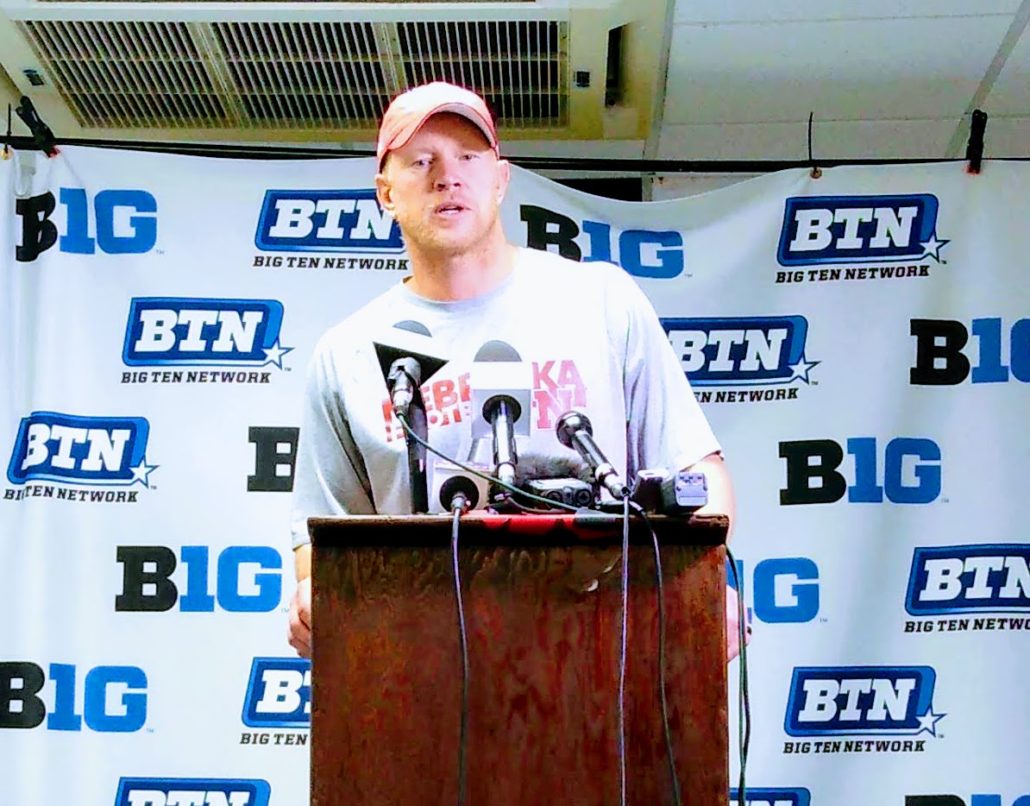 It's no mystery that Scott Frost is 1-7 in his last eight games overall, and winless at Memorial Stadium during that span.
Nebraska hosts an 0-3 Penn State team this Saturday and it will take place in a vacant venue that's infamous for its' Sea of Red atmosphere. Although the game doesn't move the needle much on a national scale, it still involves two blue blood programs and both are in dire need of a victory.
After all, Frost was arguably the most outspoken individual petitioning for his team to play ball this fall. It hasn't been an ideal start for the Huskers and they can't hit the reset button. Ohio State humbled Nebraska in the second half at the Horseshoe. The home-opener against Wisconsin got cancelled. Not to mention last week's clash at Northwestern, where Nebraska led in total yards, plays and first downs, but still lost the game.
Now Frost has yet to decide on if he's going to bench quarterback Adrian Martinez and start Luke McCaffrey. Husker fans have been patiently waiting for the team to turn the corner, and been watching with their arms crossed. What many thought would be a swift turnaround, has turned into a four-year rebuilding project.
Frost has had three-straight top-20 recruiting classes and they all were the best in the West Division. Still, the players aren't being developed to their potential, which is a head-scratcher and making everyone question the program's strength and conditioning. There should be no reason why the team is still making fundamental mistakes like penalties and turnovers in year three. Nebraska has yet to figure out how to close out games and establish a winning culture.
The Huskers have a chance to change the narrative with a victory over the Nittany Lions Saturday. Penn State is the more talented team, but the game is going to come down to who wants it more. Both Frost and James Franklin have lucrative salaries, but their teams are underachieving big time.
Regardless, Husker Nation is waiting on a solid performance from the team. A win will have a domino effect on the program in terms of recruiting and national perception. A loss would be a devastating blow that could potentially divide the fan base. Neither coach's job is on the line, but there's still pressure and if Frost doesn't want to lose the locker room, failure is not an option.
No more settling for moral victories or excuses because the Huskers' backs are against the wall. However, it's up to Frost if his team will rise to the occasion, take advantage and silence the naysayers.