Michigan State reeling after shutout loss to Indiana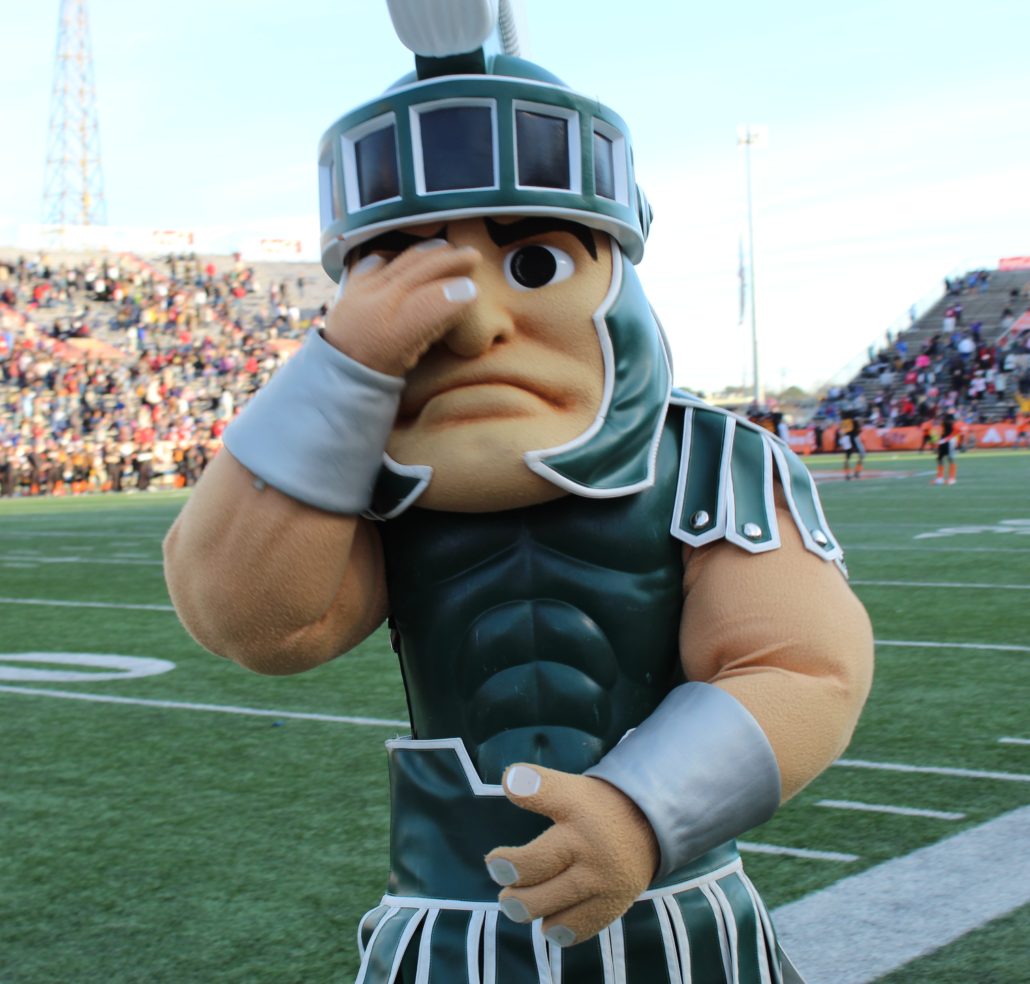 Navigating through the Big Ten gauntlet is never easy for a new coach.
Mel Tucker found that out the hard way after Michigan State got shutout by Indiana for the first time since 1993. The 24-0 loss Saturday was the Spartans' second-straight by three-plus touchdowns. Not to mention the Spartans have gone scoreless in seven of the last eight quarters during that span.
The tale of the tape for Michigan State's shortcomings this fall has been turnovers. In all three of the Spartans' losses combined this season, they've turned the ball over a jaw-dropping, 14 times.
Quarterback Rocky Lombardi got benched at halftime in Saturday's rivalry after he threw his fifth interception over the past two games. Freshman Payton Thorne looked decent after he replaced Lombardi, but the offensive line will have to protect him better.
Opposing Big Ten defenses will continue to key in on the quarterbacks because of Michigan State's abysmal rushing attack. That's not a good sign for the offense and the Spartans play in a league that prides itself on physicality and pounding the rock. It's no mystery that Michigan State has been dominated in the trenches on both sides of the ball.
The Spartans' defense held the Hoosiers' offense scoreless in the second half, but that's the only positive aspect the team can build on. That signature win over Michigan is starting look more and more like a fluke as the weeks go by. Considering the Wolverines have struggled since then, it makes that victory unimpressive now.
There's no denying Tucker needs to pick up the pieces and fast. However, that's easier said than done with Michigan State's remaining schedule. Maryland is one of the hottest teams in the league right now, plus Northwestern and Ohio State are both undefeated.
That's going to be a tall order for Tucker and he has to rally his troops. In hindsight Michigan State's only winnable game will likely be in the season-finale against a terrible Penn State team. The Spartans could very well go winless at home this fall.
It's clear Tucker is struggling to change the culture and lay down the foundation he wants in East Lansing. Breaking down those boundaries comes with the territory of a first-year coach. Besides, everyone expected some growing pains through the transition.
Leaders need to step up and assistants must take accountability in order for the Spartans to make that big move forward. Until then, expect much of the same from Tucker's team, in what has already been a strange season of uncertainty.