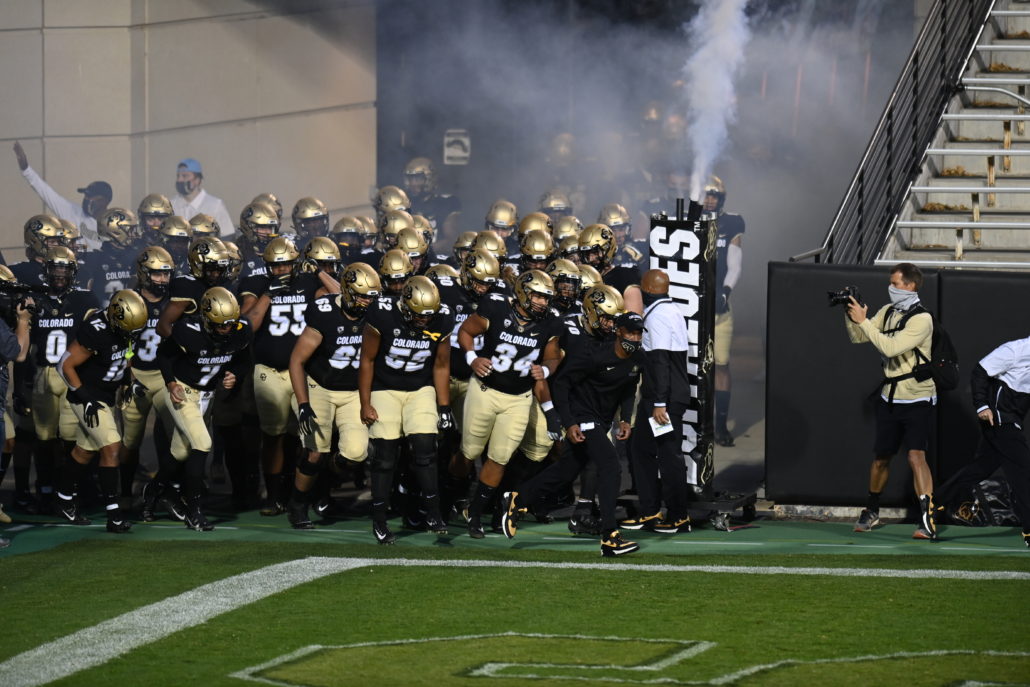 BOULDER, Co. — For the first time since 1999, Colorado scored the most points in a conference opener and kicked off the Karl Dorrell era with a blast.
After winning the 48-42 shootout over UCLA, Colorado scored more points than any other Pac-12 team that played Saturday. The victory was exactly what the Buffaloes needed and they have now won five-straight season openers. Not to mention the Buffaloes put up the most points during the first half in their past 45 games.
The matchup became a Pac-12 thriller after dark during the last two quarters. The Bruins clawed their way back into the game, but the Buffaloes outlasted them with offensive fireworks.
"Our guys found a way to win, a way to score more points in the second half when things got close," Dorrell said. "We found a way to hang in there, which says a lot about this team because they didn't give up, they kept fighting."
Dorrell was pleased with his teams' effort, but knows there's plenty of room for improvement. Regardless, the Buffaloes have momentum. Quarterback Sam Noyer might be the biggest surprise in the Pac-12 South. It was his first start and he finished with 257 yards through the air, 64 on the ground and scored two total touchdowns.
Noyer was also operating with a bunch of new faces around him, which made his numbers more impressive. The offensive line protected him well and Noyer completed five or more passes to three different receivers. The Oregon native was thrilled with the win despite hardly no fans inside Folsom Field.
"Overall it was a great experience, obviously this is our new norm playing in front of 900 people instead of 55,000 so we gotta get used to that," Noyer said. "We continue to preach that nothing changes and we put it in a lot of work during the week to prepare and we prepared."
Colorado was very successful with a balanced attack and racked up 525 total yards. Running back Jarek Broussard finished with workhorse numbers. The sophomore carried the ball 31 times for a career-high, 187 yards and three touchdowns. Broussard's success on the ground kept UCLA's defense from keying in on Noyer. The young rusher believes his performance was a team effort and started with the big boys up front.
"Man shoutout to my hogs, they really did a good job tonight opening up the holes and if it's that big it's not hard to run through," Broussard said. "It really felt good to come out here and get the dub tonight."
Colorado's defense allowed 478 total yards, but the unit forced four turnovers, including three interceptions. The Buffaloes had a bend, but don't break mentality. The Bruins' offense scored 28 second half points after having only 14 in the first.
"They were more aggressive, they started exploiting our secondary a little bit," Dorrell said. "We're going to need to get a lot of those things fixed, but we hung on."
Dorrell's team appears to be playing with confidence and will need it as they navigate through the Pac-12 gauntlet.