Ranking the Pac-12's best quarterbacks of 2020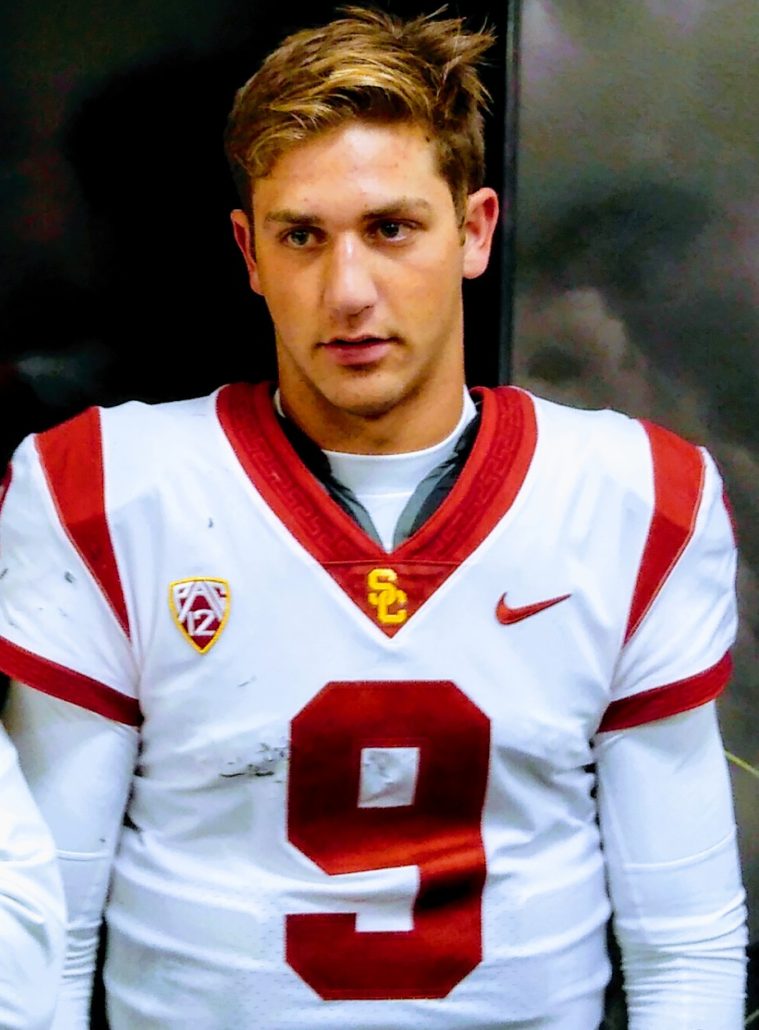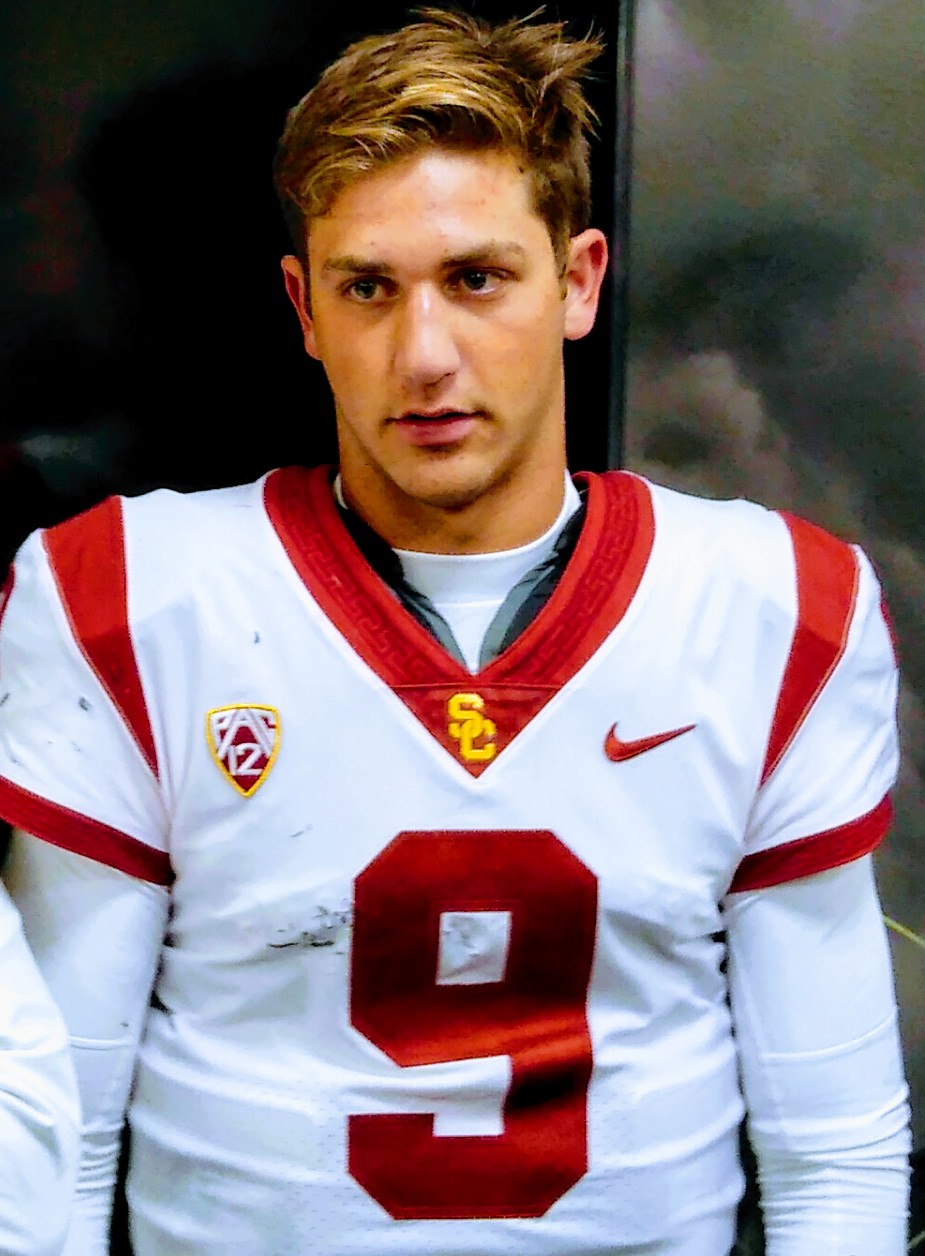 The final piece of the Power Five puzzle comes into play this weekend in a league full of great signal-callers.
The Pac-12 has a chance to make a splash on the national scene with several studs at the quarterback position. Great quarterbacks make others around them better, but they also bring credibility to a conference that has been put on the back burner in terms of Playoff implications.
It's the west coast's turn for College football on the gridiron, so get ready for some Pac-12 action after dark.
12. Tristan Gebbia, Oregon State: He was a heralded recruit out of high school, but has had a long journey becoming a starting Power Five quarterback. Coach Jonathan Smith named Gebbia his starter on Halloween and it has been a long time coming. He spent a season at Nebraska under Mike Riley and transferred to Oregon State after Scott Frost took over. Gebbia did start against Oregon last season and had 243 yards through the air. The California native threw a touchdown against Oklahoma State and Utah. Smith is a former quarterback so he should be able to utilize Gebbia's arm and surprising mobility. Oregon State has come so close to securing a winning season and the program is trending up under Smith. Jake Luton threw for over 2,700 yards and had 28 touchdown passes. Gebbia will be expected to put up similar numbers and has the pieces around him.
11. Jayden de Laura, Washington State: The former four-star prospect was the Cougar's No. 1 recruit this year and has lived up to his billing approaching game one. Laura made a great enough impression on first-year coach Nick Rolovich, that he named him the starter Monday. The six-foot, 195-pounder has a solid arm, mobility that'll extend plays and the drive to convert third downs. Rolovich is throwing him to the wolves on the road at Oregon State and Laura has big shoes to fill. His predecessors Luke Falk, Gardner Minshew and Anthony Gordon all threw for at least 3,500 yards and 30 touchdowns. Those signal-callers were all under Mike Leach's watch, but Rolovich ran a similar system at Hawaii. Not to mention Rolovich brought along Offensive Coordinators Brian Smith and Craig Stutzmann, which should benefit Laura. The system's quarterback friendly and Laura should be able to put up nice numbers.
10. Sam Noyer, Colorado: First-year Coach Karl Dorrell named him the starter last Friday. Now a new era begins in Boulder for both individuals. Noyer was a backup to Steven Montez for the last three seasons. Not to mention the former three star prospect played four games at safety in 2019. He has yet to throw his first touchdown and has 179 career passing yards and two interceptions. However, Noyer has dual-threat capability and experience in the Pac-12, which is why Dorrell gave him the nod. The quarterback position wasn't a problem for Colorado with Montez behind center. It was the Buffaloes' defense that was the team's achilles heel. Dorrell has a solid track record with his quarterbacks and he showed a ton of confidence in Noyer by putting him at the helms of the offense against his alma mater. It helps Colorado has won four-straight season openers.
9. Jake Bentley, Utah: The Utes have been in an intense three-way battle for the starting job and Kyle Whittingham has yet to name a starter. Bentley, Drew Lisk and Cameron Rising all have had equal reps. Bentley's production alone at South Carolina should give him the inside track. Especially when you consider Lisk is a former walk-on, who had 52 passing yards last season and Rising gained no valuable experience at Texas. Being a starting Power Five quarterback is nothing new to Bentley. After all, he went up against some talented defenses during his time in the SEC. Nothing replaces game action and Bentley adds the best ingredient to keep the wheels rolling for Whittingham. Having solid quarterback play could be the difference between winning season and a rebuilding one for the Utes. Bentley has an opportunity to give the team an immediate spark after the NFL overhaul.
8. Kevin Thomson, Washington: His collegiate career has been an incredible journey. Thomson started 15 games at Sacramento State over a two-year period before he scored 39 total touchdowns and was named Big Sky Offensive Player of the Year in 2019. New Coach Jimmy Lake hasn't named a starter for the opener at California, but Thomson has been showing the most promise. After all, Thomson is a winner and a Washington native, who should be feeling right at home. Last season he started against Arizona State and Fresno State, Sacramento State's only FBS opponents. However, Thomson threw for 439 yards and four touchdowns in those games. That experience and production is why he's ahead of all the other Husky quarterbacks. Besides Oregon, Washington has the best talent in the Pac-12 North, because Chris Petersen didn't leave the cupboard bare. Thomson will have weapons to operate with and should thrive.
7. Tyler Shough, Oregon: Coach Mario Cristobal has kept a lid on who'll be his starting quarterback for the Ducks' opener. Anthony Brown Brown brings instant credibility to the position, after he threw for 4,738 yards, 40 touchdowns and 20 interceptions over the past three seasons with Boston College. However, Shough has looked the par approaching game week. Replacing Justin Herbert, who is the program's No. 2 all-time leader in passing yards and passing touchdowns won't be easy. Cristobal is hoping for a smooth transition with the Ducks' offense after they finished second in the Pac-12 in scoring last season. Shough did gain valuable experience playing behind Herbert and threw for two touchdowns against Nevada, plus another score against USC. Cristobal has recruited like a monster. Shough will have a plethora of playmakers to get the ball to. Not to mention he stands six-foot-five, but having no Penei Sewell hurts.
6. Grant Gunnell, Arizona: The Texas native might be the missing piece Kevin Sumlin needs to sustain some success in the Pac-12. Gunnell threw for three touchdowns in the win over Northern Arizona last season. The six-foot-six, 225-pounder had two touchdown passes apiece against USC and Oregon State, plus another at Stanford. Not to mention Gunnell threw for a career-high, 352 yards in the win over UCLA. Gunnell will be operating behind one of the most experienced offensive lines in the league. Arizona finished third in the Pac-12 in rushing, passing and total offense last season, so the unit has potential. Everything starts with the signal-caller and Sumlin has coached some great ones. Gunnell has the arm to make opposing defenses pay. Arizona has yet to win a season opener under Sumlin and Saturday's game at Utah will be a great measuring stick for Gunnell.
5. Davis Mills, Stanford: The former five-star recruit beat out KJ Costello for the job and had a solid season in 2019.  Mills threw for three touchdowns apiece against Oregon State and Washington State. Not to mention his career-high, 504 yards in the loss to the Cougars. He left a lasting impression after finishing with 276 yards through the air and two touchdown passes against Notre Dame. The Georgia native has tremendous upside and will be protected by a talented offensive line. Mills also has a plethora of talented receivers to spread the ball around to. Stanford is going to need more consistency from the rushing attack for balance, but if they can hold up their end, Mills definitely will. The Cardinal looked out of sync and finished 11th in the Pac-12 in scoring, rushing and total offense. David Shaw needs Mills to get the team over the hump. The Cardinal still have some of the best talent in the North because of solid recruiting by Shaw.
4. Chase Garbers, California: He led the Golden Bears to eight wins for the first time since 2015 and has 24 touchdown passes over the last two seasons. Garbers threw for four touchdown apiece in wins over Ole Miss and Illinois. Not to mention six of his 14 touchdown passes last year came in the final three games. The California native has the experience, leadership and production to improve California's offense. The unit finished dead last in the Pac-12 in scoring, passing and total offense. The Golden Bears basically return their entire offense and Garbers is in his third year as starter, making them the most experienced team in the North. It helps Garbers that California opens up with Washington. He's 2-0 against the Huskies. The Golden Bears have been strong out of the gates for three-straight seasons, with 3-0 starts. Justin Wilcox is one of the most underrated Power Five Coaches and California always play solid defense. If Garbers can get the offense to take that next step, the Golden Bears can take over the North.
3. Dorian Thompson-Robinson, UCLA: This will be the quarterback's third year in Chip Kelly's system and the Bruins have improved every season offensively. He has the dual-threat capability to make defenses pay. The Las Vegas negative threw for a career-high, 507 yards and five touchdowns in the shootout win over Washington State. Thompson-Robinson thew for three scores against USC and had at least two touchdown passes in seven different games. The six-foot-one, 197-pounder has a plethora of weapons in his arsenal to have options in the passing game. He's at his best when it comes to extending plays with his feet and the offense always feeds off his energy. Kelly is facing a crucial season and Thompson-Robinson remains his starter. That shows extreme confidence junior signal-caller and in return that should give him all of the motivation in the world. UCLA is flying under the radar approaching the weekend. Expect Thompson-Robinson to improve on his 25 total touchdowns from last year.
2. Jayden Daniels, Arizona State: He was the Sun Devils' No. 1 recruit last season and led the team to eight wins for the first time since 2014. Arizona State won five of its' first six games, including victories over Michigan State, Washington State and California, thanks to Daniels. He's one of the best fourth quarter signal-callers in the Power Five and led the Sun Devils to come from behind victories against in three different Pac-12 games, plus the bowl win. The California native has intangibles you can't teach and a competitive spirit that'll lead his team to the finish line. The true sophomore is already on the Manning Award Watch List. Daniels threw for a career-high, 408 yards in the upset win over Oregon. He also had 300-plus yards through the air in four different games last season. The six-foot-three, 175-pounder threw for three touchdowns and no interceptions in four different Pac-12 clashes. Not to mention Daniels hasn't thrown an interception in five-straight games. He'll have the opportunity to showcase the Sun Devils against USC Saturday.
1. Kedon Slovis, USC: The former three-star prospect showed promise as a true freshman last season. Slovis was thrown to the wolves after JT Daniels went down with an injury and never looked back. He built some buzz back at 'Quarterback U'. Slovis was named the Pac-12's Freshman Offensive Player of the Year after he threw 30 touchdowns and finished second in the league in passing yards. Slovis thrived under Graham Harrell's system and should be more comfortable in year two. Not to mention he'll be protected by one of the best offensive linemen in the country in Alijah Vera-Tucker, who decided to opt back in the season. The cherry on top for Slovis is having Amon-Ra St-Brown and Tyler Vaughn for targets again. The duo combined for a jaw-dropping, 151 receptions, 1,954 receiving yards and 12 touchdown catches last season. If Slovis can lead the Trojans back to the top of the Pac-12 and give the conference some national credibility again, he'll be in the Heisman conversation. USC is ranked 20th in the nation heading into a showdown against a talented Arizona State team and Slovis has the platform to solidify why he's the Pac-12's best quarterback.